Community-supported and completely Open Source, TrueNAS CORE brings the base features and functions of the enterprise edition to home users, offices, and small businesses that prefer to administer their own data solution.
 
Single Node Edition
Unified Storage
Plugins and VMs
Community-supported
Best for: Home/Small Office, Backups

Available in hybrid or all-flash configurations, TrueNAS is an enterprise-grade storage platform available from iXsystems. An all-inclusive Enterprise license provides full enterprise features including high availability and virtualization with no hidden costs post-purchase. 
Dual Node Edition
Unified Storage
High Availability
Plugins and VMs
Professional Support
Best for: Enterprises and Campuses, Small/Medium Business, Crucial Backups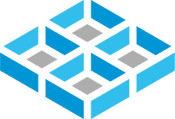 TrueNAS SCALE is a new Open Source, Linux-based edition that brings complete scale-out storage and Linux containers to enthusiasts, businesses, and data centers alike. TrueNAS SCALE is in the development phase and can run on any TrueNAS system with higher than 10Gbe support.
Multi-Node Edition
Scale-out Storage
Containers and VMs (in development)
Best for: Development Labs, Data Centers