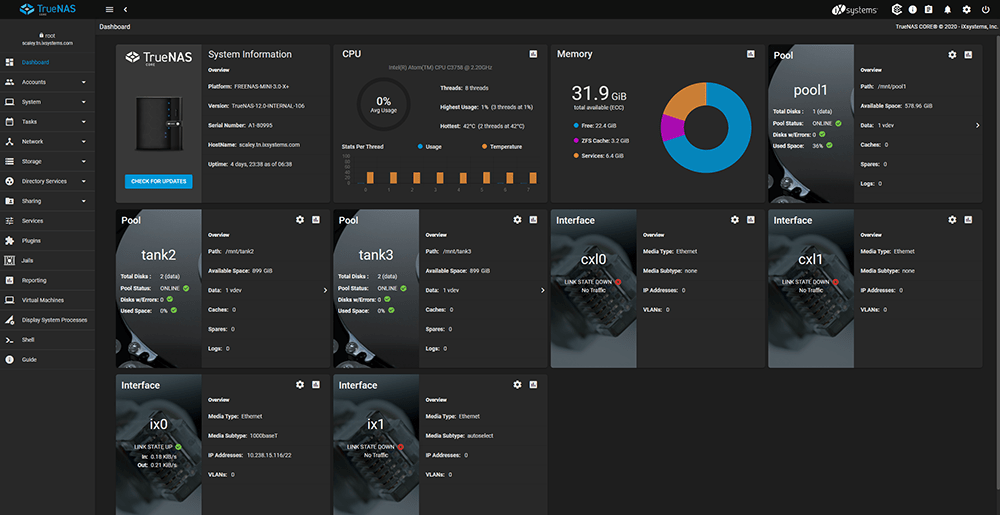 World's Most Popular Storage OS
Free and Open Source
Unified Storage Built on OpenZFS
Installs on Hardware or VMs
Community-Supported
Experience Storage Freedom
TrueNAS® CORE (formerly known as FreeNAS®) is the world's most popular storage OS because it gives you the power to build your own professional-grade storage system to use in a variety of data-intensive applications without any software costs. Simply install it onto hardware or a VM and experience the true storage freedom of open source storage.
Share Files. Serve Media. Store Anything.
TrueNAS CORE can be used from the home to the office to the data center for a variety of data-intensive use cases. IT professionals, photographers, designers, audio/video producers and editors, developers, and any user serious about storing and protecting lots of data can take advantage of TrueNAS CORE. Pair it with your favorite backup software to archive large quantities of infrequently used data off of your local devices and even sync and push data to the cloud.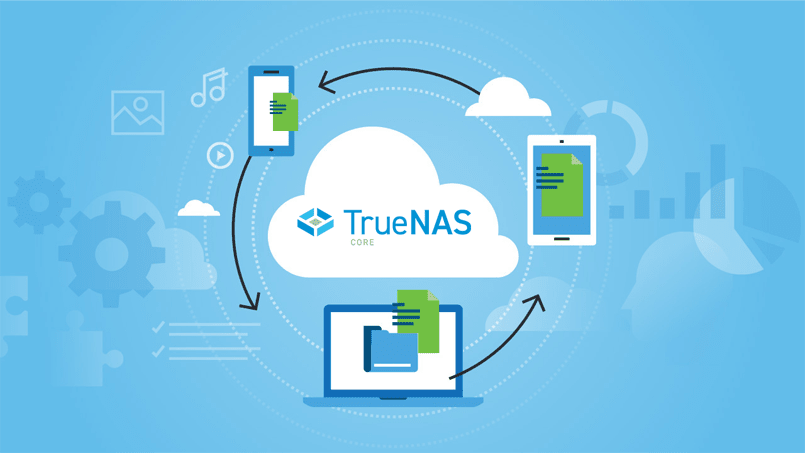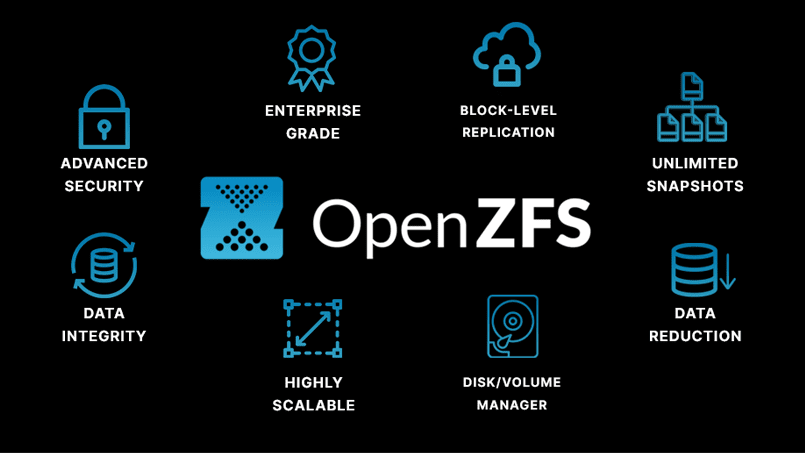 Nothing Protects Your Data Like ZFS
At the heart of TrueNAS is the self-healing OpenZFS filesystem. Previously only available on the highest-end enterprise storage systems, TrueNAS gives you direct, user-friendly access to ZFS. With its built-in RAID, powerful data management tools, and ability to automatically detect and repair silent data corruption (and bit rot), TrueNAS and OpenZFS ensure data integrity from start to finish.
Go Beyond "NAS"
More than a traditional "Network Attached Storage", TrueNAS is Unified Storage that integrates seamlessly into any environment with a variety of file, block, or object access protocols. You can also expand its functionality with a variety of free plugins, like Plex Media Server, NextCloud, Zoneminder surveillance, and many others.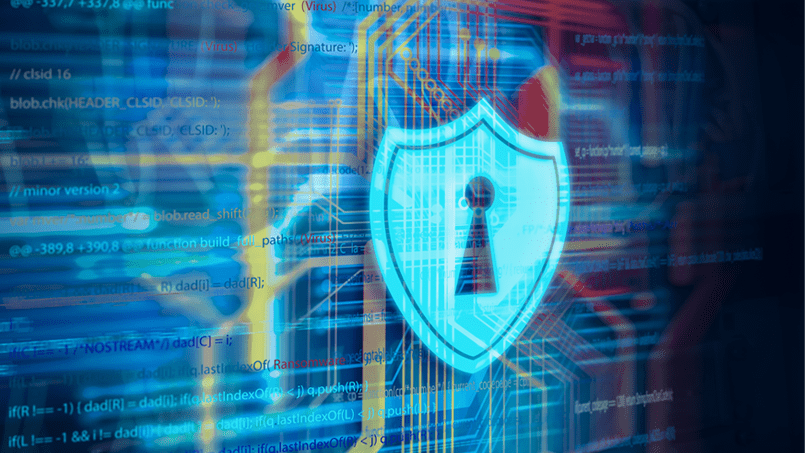 Manage Your Data Like a Pro
Unlimited snapshots, clones, and replication add additional layers to safeguard your data from human error or external threats like ransomware. Add system memory (DRAM) and flash to supercharge performance. Use built-in data compression to maximize space. Manage it all from a user-friendly web interface.
Join the TrueNAS Community
Need help? TrueNAS CORE has detailed documentation and a global community of over 250,000 to learn from and collaborate with.
If your data is critical or you simply need professional support, TrueNAS Enterprise and the full line of TrueNAS storage appliances provide enhanced features and the around-the-clock support necessary to keep your storage online.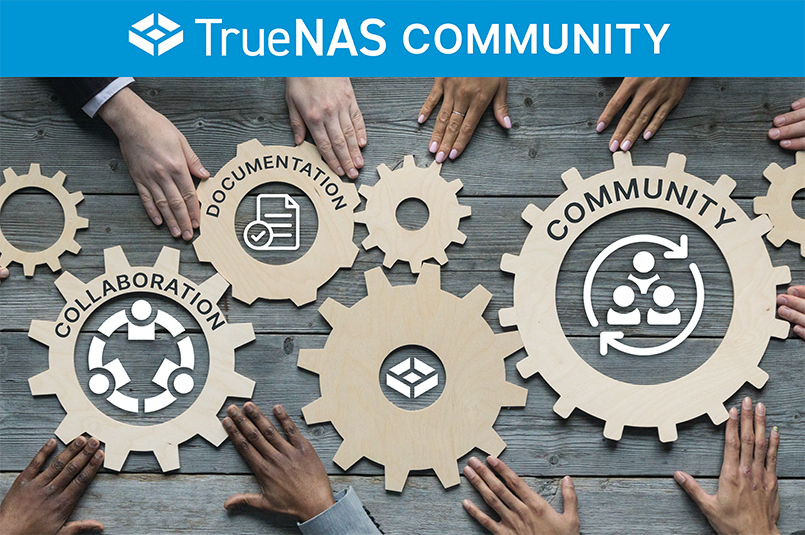 Multi-Systems
TrueCommand, RBAC, Auditing
Single Sign-on, Dataset Management
Alerting, Reporting, Analytics
Administration
Web UI, SNMP, Syslog
REST API, WebSockets API
NetData (Plugin), Reports
Systems Utilities
Tasks, Cron Jobs, Scripts
In-Service Updates
Alerting, Email, Support
Clients and Applications
Windows, MacOS, Linux, UNIX, iOS, Android Clients
Many applications via SMB, NFS, or iSCSI
Integrated applications via ZFS and Jails/VMs
Application Services
Jails, Plugins, VMs
Plex, Asigra, Iconik, NextCloud, other Plugins
Linux (VM), FreeBSD (Jails or VMs)
Directory Services
Active Directory, 2-Factor
Local Users and Groups
NIS, LDAP, Kerberos
Storage Services
File: NFS v3/4, SMB1/2/3, AFP, FTP, WebDAV, rsync
Block: iSCSI, VAAI, OpenStack Cinder
Object: S3 Host, Cloud sync, Credentials
Data Management
Unlimited Snapshots, Pool checkpoints
Space-efficient Clones
Replication: Remote, Local, Auto-resume, to Linux ZFS
Data Protection
Accelerated Copy-on-Write, Multi-Copy Metadata

Built-in RAID: Single/Dual/Triple Parity, Mirrors, Fast Resilvering, Fast Boot

Self-healing Checksums, Background Scrubbing
Data Reduction
Thin/Thick Provisioning
In-line Adaptive Compression
Clones, Deduplication, Trim
Data Acceleration
All Flash, Fusion Pools, Metadata on Flash
Read Cache (ARC/L2ARC): RAM/Flash
Write Cache (SLOG/ZIL): Flash
Networking
IPv4, v6: 1- 100GbE, DHCP
LAGG, VLANs
Jumbo Frames, TCP options
Data Security
Self-Encrypted Drives (TCG Opal), Dataset Encryption
Encrypted Replication, WireGuard, OpenVPN
ACLs, IP Filtering
Foundation
FreeBSD, Boot Management, SSH
Local Jails, Bhyve VMs
System logging, NTP
High Availability
Fast ZFS Replication
Client-based Mirroring
Application-level Replication
Hardware Management
IPMI Remote Management
SAS JBODs, Global Spares
SMART, SSD Wear Monitoring
Hardware Platforms
Any x86 system (CORE only) Improved AMD support

Mini E/X/XL+/R

iXsystems Servers
Support
Community Support – Forums, Documentation, Release Notes, Bug Ticketing