Open Hyperconverged Infrastructure
TrueNAS SCALE is a free and Open Source Hyperconverged Infrastructure (HCI) solution. Built on TrueNAS CORE, SCALE adds Linux Containers, KVM, and scale-out ZFS storage capabilities.
*TrueNAS SCALE is in BETA and only recommended for early adopters with a backup plan.

Open Source
Free to download and use, TrueNAS SCALE welcomes developers and testers to contribute to its Open Source development model.

Scale-Out
OpenZFS and Gluster combine to enable scale-out ZFS capabilities with excellent stability and very efficient compression and snapshots.

Hyperconverged
Deploy a single hyperconverged node in a home/office or a cluster with hundreds of compute and storage nodes in a datacenter.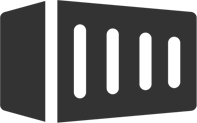 Containers and VMs
With support for KVM VMs, Kubernetes, and Docker containers, it's easy to add applications to suit your every need.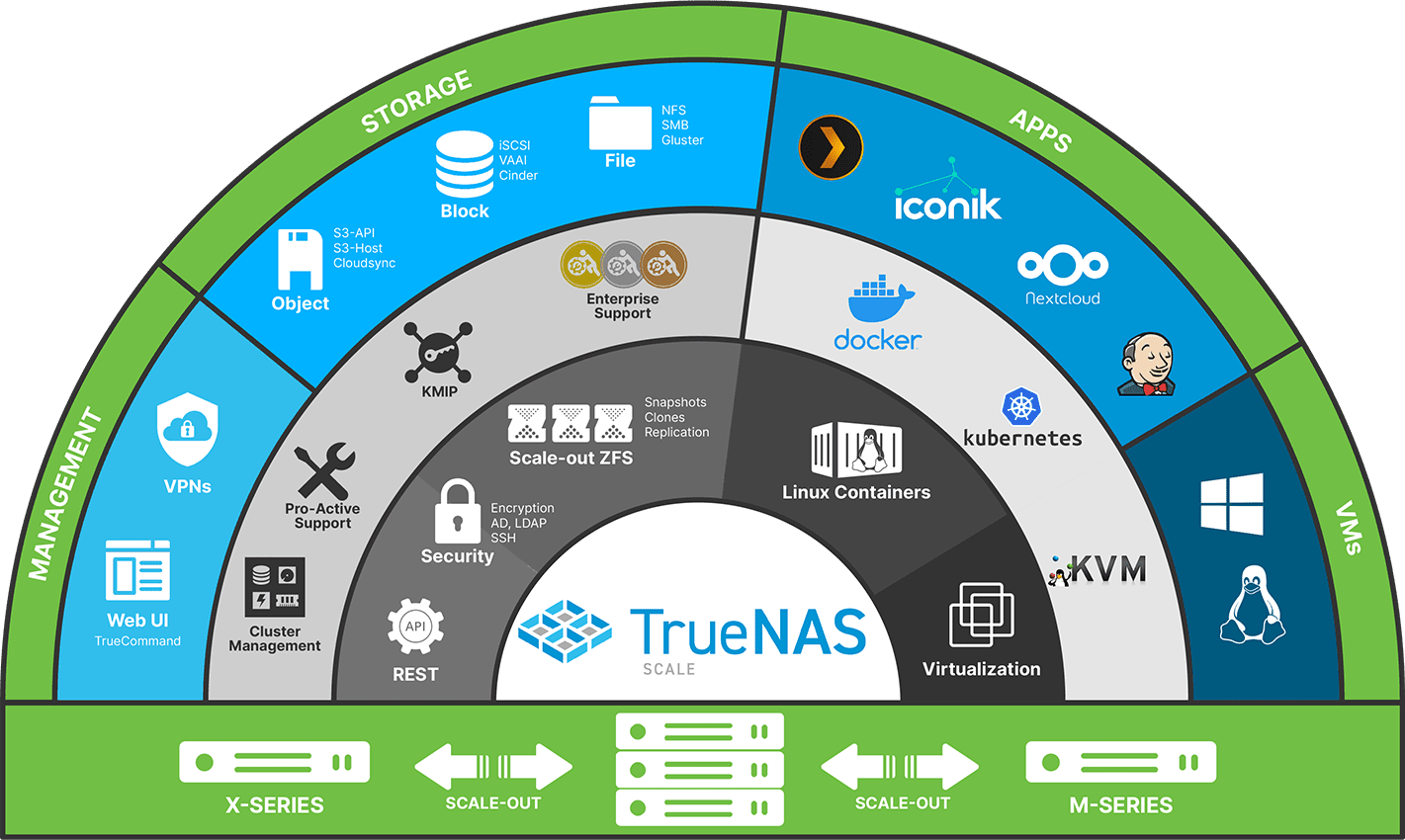 Highlights
Built on TrueNAS with:
Scale-Out ZFS
Converged storage and compute
Active-Active operation (future)
Linux Containers (Docker, K8s)
Easy to manage (TrueCommand)