TrueNAS SCALE is open source storage that enables hyperconvergence and scale-out storage. Supporting file, block, objects, and applications, TrueNAS SCALE Bluefin 22.12.1 is now available after a well-deployed release in December. We would like to thank the 20,000+ early adopters that have provided their time, systems, and feedback. We expect Bluefin to pass 100,000 deployments and two exabytes of data in 2023.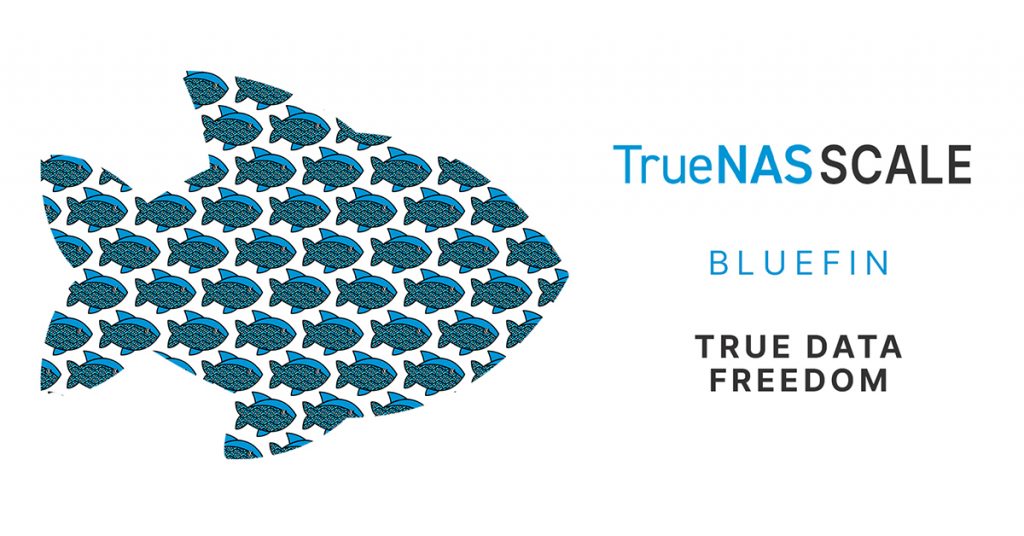 TrueNAS SCALE 22.12.1 is the first maintenance update to 22.12.0, with over 300 improvements and bug fixes. Users still on the previous version (Angelfish) also have a simple update when using the same features and following the release notes. After a couple of weeks of community testing, we expect to recommend users to update their Angelfish and Bluefin systems to this latest release.
Bluefin Update Improves Stability and Reliability
TrueNAS SCALE Bluefin inherits all the functional capabilities of Angelfish and adds many new features. This first update (22.12.1) includes many significant improvements and bug fixes that are listed in the release notes. Highlights include:
Performance Improvements to further optimize various storage protocol workloads
SMB Share Proxy provides a redirect mechanism for making many TrueNAS SMB shares available in a common namespace presented by one TrueNAS system. This reduces the configuration needed for each SMB client.
Sudo fields are added to replication tasks to provide the correct privileges on remote targets.
Kubernetes Pass-through is provided with an Enterprise license and enables external orchestrators to control the Kubernetes API functionality within a node.
SSH Key Upload simplifies administration on TrueNAS via multiple users.
Rootless Login Bug Fixes & Improvements simplify administration by non-root users.
Validate Host Path in the SCALE UI is improved for the specific safety belt that warns of possible conflicts between Apps and sharing.
ZFS HotPlug Fixes and Other Improvements are provided through an update to OpenZFS 2.1.9.
250 Bug Fixes (most are minor) with several having a significant impact on system reliability. After more community testing, we expect to recommend SCALE users to upgrade.
TrueNAS Mini R is a new 12 bay TrueNAS Mini platform with added enclosure management UI.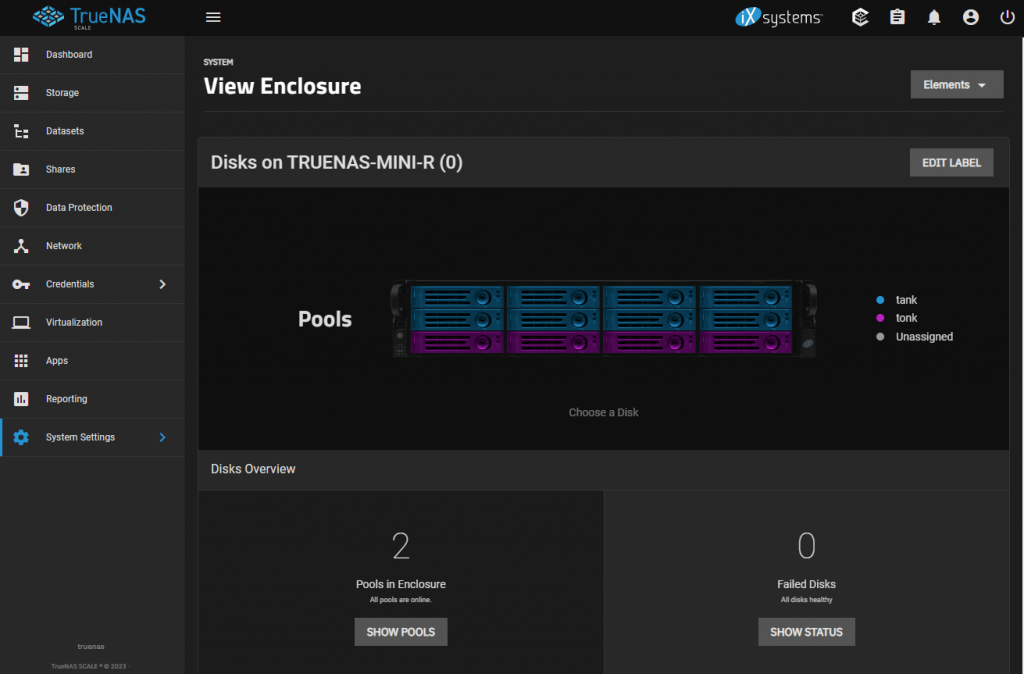 Plans for 2nd Update
At this stage of the software development lifecycle, the quality of Bluefin is improving rapidly but is not yet recommended for Enterprise users with mission-critical applications. The iX team is already working on the second update to Bluefin with a target release at the end of March. This update is intended to address some of the needs for Enterprise use-cases.
There were some reports from the community of Kubernetes / applications being unreliable at deployment of 22.12.0. Some of these are addressed in this 1st update, and once deployed, any remaining issues will be diagnosed and addressed in the 2nd update. We appreciate the Community reporting bugs and helping iX replicate the issues, whether they are configuration or software related.
After the 2nd update, we plan to provide a more detailed view of the next major TrueNAS SCALE release train: Cobia. One major anticipated change is a capability in the Apps UI to sort and filter available applications when using large or multiple application catalogs.
Joining the School of Bluefin
Bluefin is an easy upgrade from SCALE Angelfish and is recommended for testers and early adopters. For more conservative users, the software status of TrueNAS editions is tracked here. There is also an enormous list of Bluefin changes available in the release notes, which includes over 1,300 improvements and fixes.
We want to thank the community for the tremendous support in improving TrueNAS SCALE quality. It has been an exciting ride and there is much more to come, so please keep making suggestions and reporting bugs as we continue to improve the quality of TrueNAS SCALE together.
Want to learn more about TrueNAS SCALE business solutions? Contact us to speak to a product specialist.