On January 11, 2023, Royal Mail, the official postal service of the UK, released a statement that a "cyber incident" had interrupted their systems. International exports were put on hold while the British postal service tried to put the pieces back together. Although Royal Mail continues to refer to the issue as a "cyber incident", reports confirm that it was a ransomware attack. All of this following four smaller cyber incidents in the latter months of 2022.
While mail services going to and from the country resumed in full capacity after nearly six weeks, the impact of this attack is still being felt by the Royal Mail and beyond. Much of the UK's business ecosystem dealt with delays connected to the attack over a month later. An attack on data puts lives and businesses on hold, losing significant amounts of time, money, and peace of mind.
With TrueNAS, you get the data-integrity features of the OpenZFS file system, with exabytes of data protected. All versions of TrueNAS, from the freely available CORE and SCALE to the Enterprise edition included on iXsystems hardware, allow for the creation of a nearly unlimited number of "copy on write" snapshots. The scheduling, creation, and management of snapshots are controlled by the TrueNAS appliance and OpenZFS file system – both legitimate users and malicious malware remotely accessing the shared folders have no way to damage them, either inadvertently or deliberately.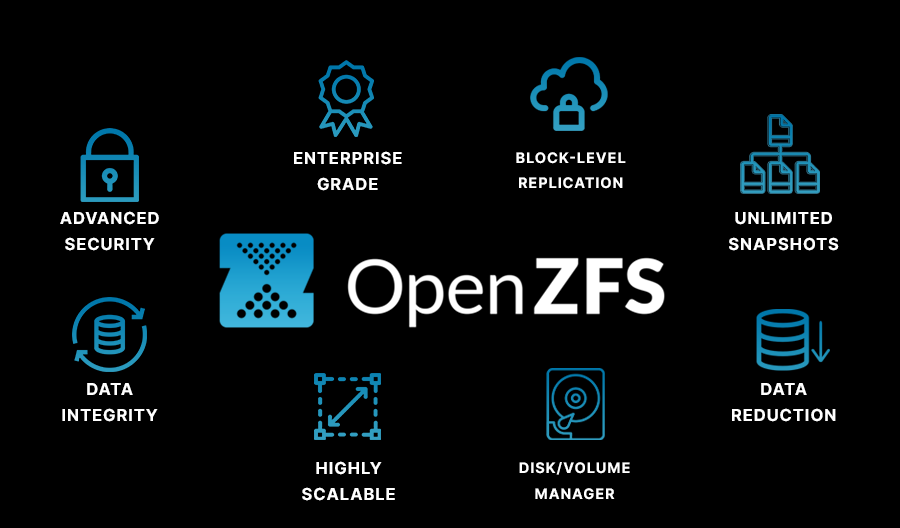 Ransomware may attempt to create encrypted versions of the new files and delete the old ones; however, with TrueNAS, the older, original files will always remain accessible through the OpenZFS snapshot technology. Once your company's information security team has identified and removed the active malware, recovering from a ransomware attack can be as simple as rolling back the encrypted files or folders to the previous version.
A new generation of ransomware is rising, aimed at targeting hypervisors. With TrueNAS, you remain protected from the newest tactics thanks to an optional integration with VMware snapshot technology. This technology is designed for consistent point-in-time images of critical virtual workloads, ensuring that your data is safe.
TrueNAS offers even more protection against ransomware by using OpenZFS replication to create additional copies of the snapshots on separate systems. This includes "PULL" style replication, where the source machine has no authentication connection to the next level of backup – ensuring that even if an administrative user's credentials are compromised, the remote system will remain unaffected.
Our world runs on data and it is now more important than ever to protect valuable information from malicious pirates. Ransomware attacks are hard to predict, but may be prevented with the right technology. TrueNAS provides a first and second line of defense against ransomware attacks, giving the TrueNAS community peace of mind.
To learn how to protect your data against ransomware attacks using TrueNAS, contact an iXsystems representative.
Read more on the use of TrueNAS in a Zero-trust Architecture here:
https://www.truenas.com/blog/using-truenas-in-a-zero-trust-architecture/
Read more about combating ransomware with TrueNAS here:
https://www.truenas.com/blog/combating-ransomware-with-truenas/