Flexible Architecture for Critical Data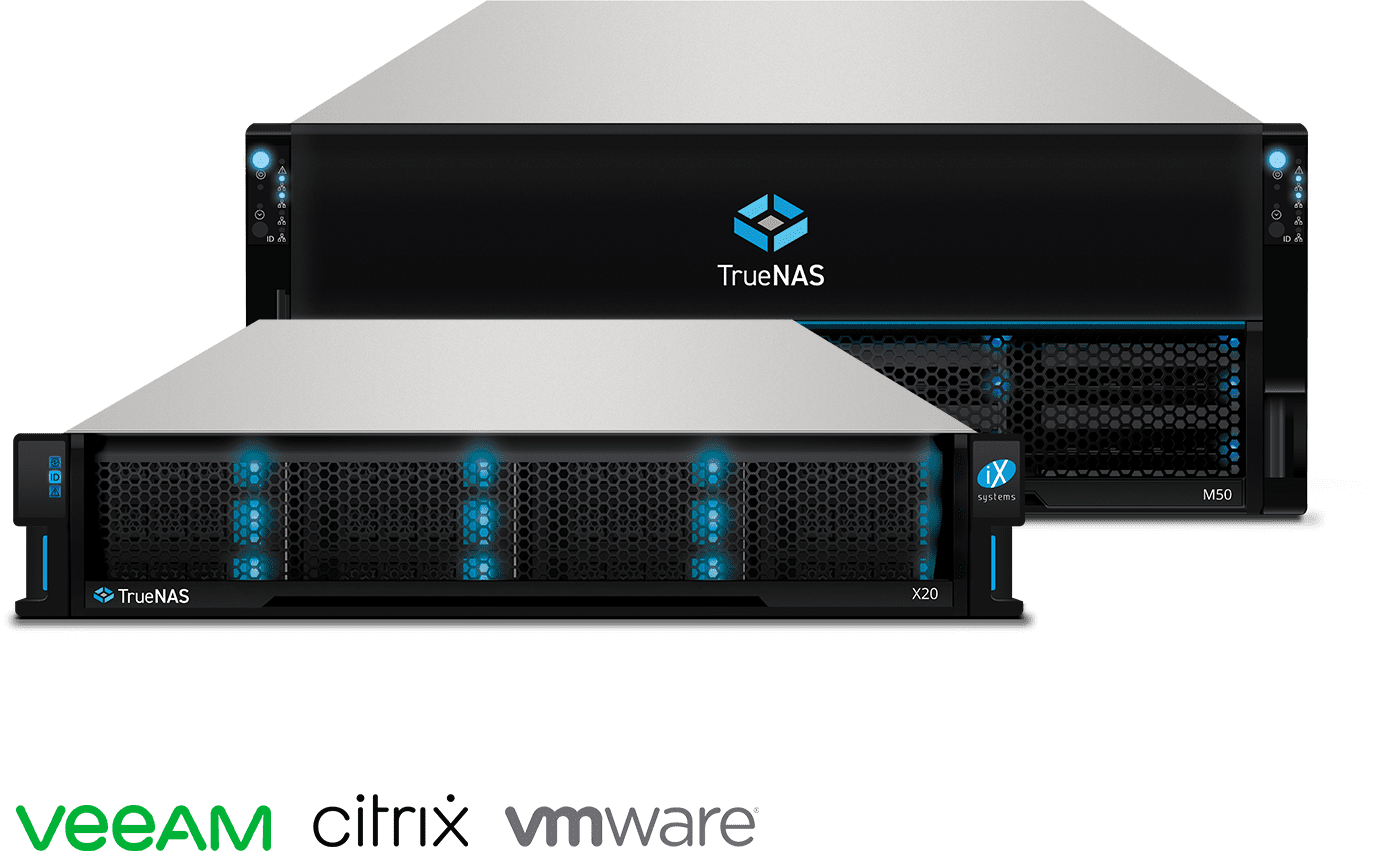 Process Data Faster
TrueNAS® provides an efficient storage infrastructure for Big Data by offering enterprise capabilities such as snapshots, replication, encryption, and high-availability for all your applications. By using TrueNAS as the repository for your business-critical application environment, you can simplify your infrastructure and reduce storage costs.

RELIABLE BACKUP AND RECOVERY
Achieve data integrity and security through built-in self-healing bit rot mitigation, unlimited instant snapshots, replication, and data at rest encryption. Protect Big Data from attacks and back up locally, remotely, or to the cloud.
COST-EFFECTIVE SCALING
Grow from 10 TB to over 10 PB of storage and meet the extreme enterprise requirements of Splunk, Hadoop, and MySQL workloads.
ULTIMATE FLEXIBILITY
As a unified file, block, and object sharing solution, TrueNAS can meet the needs of file serving, backup, virtualization, media production, and private cloud users thanks to its support for the SMB, NFS, AFP, iSCSI, Fibre Channel, OpenStack Cinder and S3 protocols.
Protect and Ensure Data Integrity
TrueNAS provides unrivaled data integrity protection by using the OpenZFS file system. OpenZFS is a next-generation file system in every regard from its self-healing bit rot mitigation to its flexible snapshotting and replication. It guarantees that you recover the same data that was written. TrueNAS can also encrypt data and replicate it remotely. Your data is always safe with TrueNAS.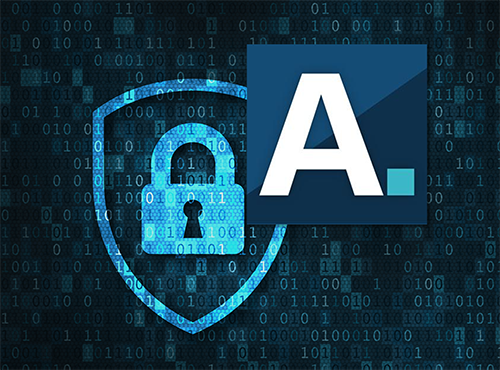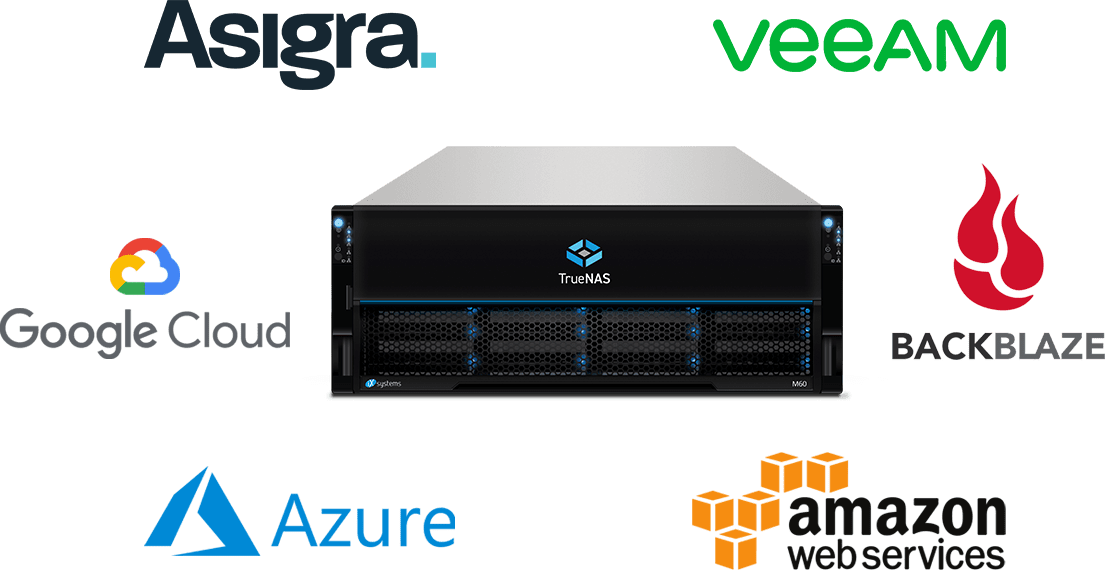 Simplify Data Storage and Access
TrueNAS gives you flexibility in your choice of Big Data applications while reducing the number of storage arrays needed. It is both a NAS and a SAN, supporting multiple block and file protocols. This gives you flexibility in your choice of applications while reducing the number of storage arrays needed. Every common operating system, hypervisor, and application is supported. Instead of creating storage silos for your various applications, you can use one TrueNAS storage array.
Simplify Big Data Management
TrueNAS lets your Big Data applications access data and protect it quicker. It is highly automated and does not need expertise to setup and operate. TrueNAS gives you the same enterprise features at a more economical price than you get from other array vendors. When storage is critical to your business, or you have mission-critical needs, there's no substitute for the guaranteed performance, functionality, high availability, and professional software support of a TrueNAS enterprise storage array.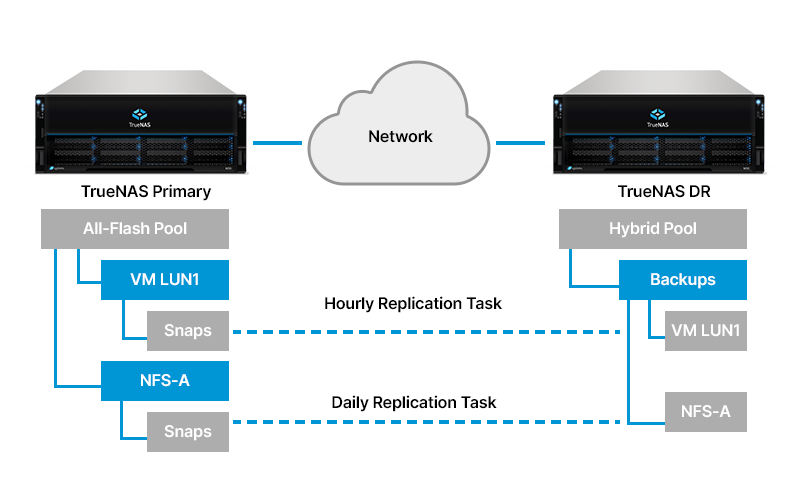 TrueNAS Overview
DCIG TrueCommand White Paper
How TrueNAS Leverages OpenZFS
Take Command with TrueCommand
®
TrueCommand is a ZFS-aware platform designed to help teams manage one or more NAS systems while providing improved systems security and reliability.
NAS Fleet Dashboard
Single Sign-on with Role-Based Access Control (RBAC) to all NAS units
Customized Alerts and Reports
Rapid Fault Management and Diagnosis
Real-Time Data Collection and Analysis