S3-Compatible Cloud Storage
Globally distributed storage is a world-wide network of thousands of storage nodes. This modern architecture provides global performance, cost savings, and redundancy that rivals any public cloud.
iX-Storj provides S3-Compatible cloud storage at $4/TB per month and a starter package at $150 per year for 5 Terabytes, an unbeatable value.
Like ZFS in TrueNAS, iX-Storj is inherently secure with CloudSync 256-bit encryption for both data-at-rest and data-in-flight. Most importantly, encryption keys are controlled by the TrueNAS administrator and no one else.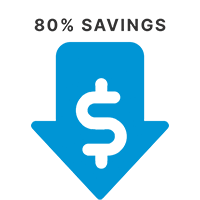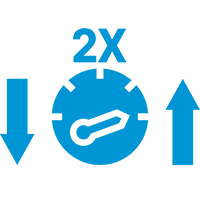 Double the Bandwidth
Leverages the aggregated bandwidth of globally distributed storage, with performance typically more than double that of AWS S3.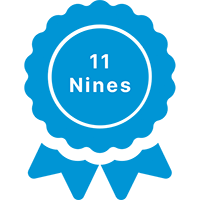 11 Nines of Durability
Extremely high durability suitable for offsite backup and long-term archival. Equivalent to storing a PetaByte for 1,000 years with <1 object lost.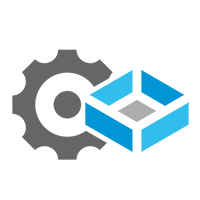 Built-In to TrueNAS
All editions of TrueNAS have the iX-Storj service built-in and ready to be configured with a free iX-Storj account.
Fast & Easy Offsite Backup
TrueNAS is great for protecting data and backups onsite. Storing important data offsite is also vital in your strategy to recover from a data disaster. Given its decentralized network, iX-Storj cloud storage is easy to configure and delivers incredible performance for hot backups with high multi-region availability.
Exceptional Data Security
Every object is end-to-end encrypted to ensure that only authorized users have access to the data. Data is broken into erasure-coded pieces and distributed globally where all file segments and metadata are separately encrypted so only you know what is stored. You control the encryption keys. No one can access your files or metadata—ever.
Optimized for Media
TrueNAS is top-rated for media creation workflows, and iX-Storj cloud is perfectly designed to host large multimedia files. The distributed global network enables incredibly fast performance and allowing collaboration and sharing across studios. Achieve top-tier efficiency at an affordable price with iX-Storj cloud storage. 
Cost-Effective Storage Scaling
Get 25GB completely free and upgrade to a Pro account or discounted iX-Storj Starter package when needed. Pro users pay only $4/TB a month for usage beyond 25GB, 80%+ lower cost than large-scale clouds. TrueNAS users can opt for iX-Storj Starter – 5TB of cloud storage for only $150/year (A $275 Value). 
TrueNAS SCALE as "Storj Nodes"
In addition to the unbeatable savings TrueNAS users get with iX-Storj, they can even recuperate some of the costs of using the service by configuring TrueNAS SCALE systems as "Storj Nodes". By allocating unused storage capacity and participating as a provider to Storj cloud storage, providers can earn on the network.
5 TB of Cloud Storage/ 1 Year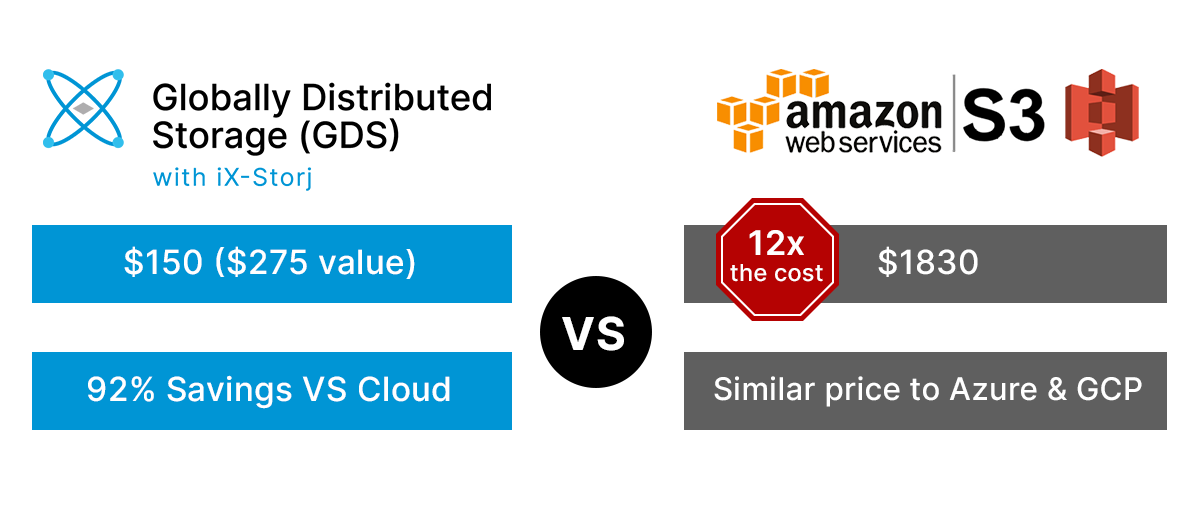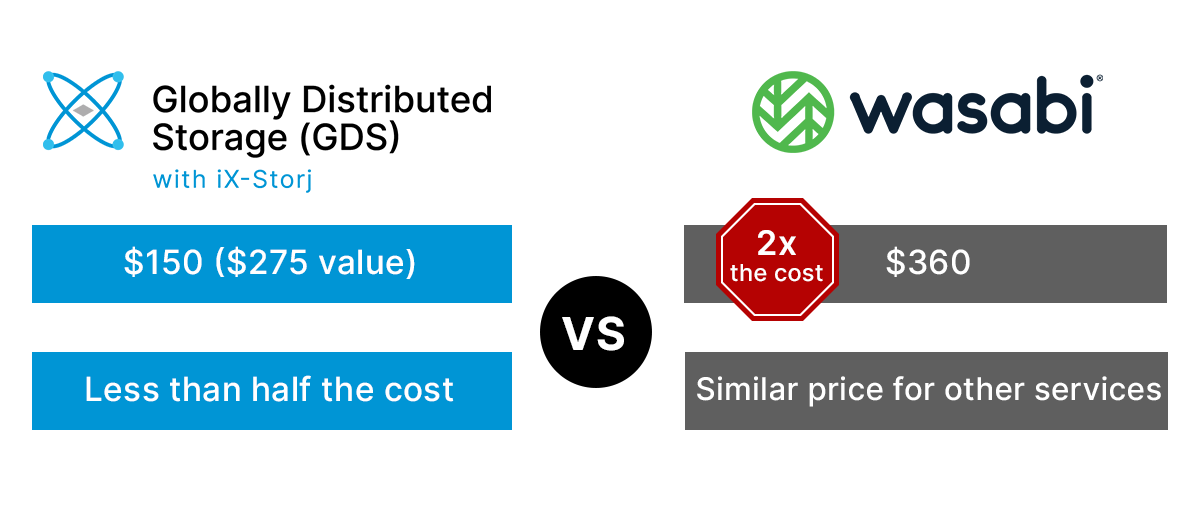 TrueNAS is Trusted By the Majority of the Fortune 500