Data is doubling every few years and by 2020 it will reach 44 zettabytes globally. The latest version of TrueNAS, adds Amazon Simple Storage Services (S3) cloud support to help meet this demand. The current release of TrueNAS keeps data safe by including snapshots and clones, local and remote replication, and a self-healing file system. TrueNAS also lets you keep data safe when you use traditional backup products, such as those from Veeam, Veritas, Acronis, and others.
The latest release of TrueNAS makes it easier to protect data when things go wrong. Your important data is replicated over the Internet and stored on the S3 cloud keeping it safe from theft, fire, and other local disasters. The S3 cloud is added as a source and target for replication jobs, allowing you to sync data between TrueNAS and the Amazon S3 cloud.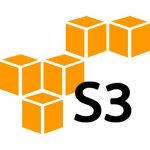 TrueNAS accelerates iSCSI datastores by supporting the VMware VAAI/Block primitives and now also accelerates NFS datastores by adding the VMware VAAI/NAS hardware acceleration primitives. Using TrueNAS 9.10.2 lets you offload operations from the ESXi server to a TrueNAS storage array when you use a NAS-based datastore.

The VAAI/NAS primitives supported by TrueNAS are:
Full File Clone
The benefit is that cold clones or "deploy from template" operations can be offloaded to TrueNAS, and this reduces the resource utilization of the ESXi host.
Extended Statistics
This primitive enables vSphere to display space usage statistics for an NFS-based datastore, not just iSCSI-based datastores.
Reserve Space
This primitive enables the creation of thick VMDK files on TrueNAS. It allows an administrator to reserve all of the space required by a VMDK and guarantees that storage will be available for the VM when it was allocated. Without this primitive, VMDKs could only be created as thin, leaving the administrator to guess if there is actual storage available for the VM.
To learn more about the TrueNAS storage system, email sales@ixsystems.com or call 1-855-GREP-4-IX (1-855-473-7449) to discuss your storage needs with one of our solutions architects.