NOTE: This is historical content that may contain outdated information.
FreeNAS 11.3 will represent another major advancement in the quality and functionality of the leading Open Storage platform. Building upon the very popular API and Web UI improvements of FreeNAS 11.2, FreeNAS 11.3 introduces easy-setup wizards, major replication improvements, and over 500 other enhancements.
FreeNAS 11.3 has now reached the important milestone of a public BETA release. Release notes with full feature descriptions and download instructions are provided in the FreeNAS Library. As with any pre-release software, we recommend against using it in production environments and make sure your data is backed up before trying it out. Please report any bugs or issues.
TrueNAS 11.3 is also inheriting an abundance of FreeNAS features from previous releases including the upgraded web UI as well as the ability to use and manage jails, plugins, and VMs. All of these features have now been integrated with TrueNAS high-availability and hardware management features. TrueNAS 11.3 is in a Preview release form and will be released after further software quality validation. TrueNAS is available on the X-Series and M-Series platforms which scale from 10TB to over 10PB with hybrid or all-flash media.
Key Features of FreeNAS and TrueNAS 11.3 include the following:
Improved ZFS Replication: 8x performance, Parallel tasks, Auto-resume, Setup wizard
New Wizards for faster setup: iSCSI, SMB, Pools, Networking
SMB Improvements: User quotas via AD, Shadow copies, ACL manager
Plugin improvements: UI redesign, Categories, NAT reduces IP addresses
Dashboard and Reporting Improvements: Faster response, more relevant data
Configuration Management: API enables config save and audits in TrueCommand
TrueNAS Features: Web UI, HA Jails/Plugins/VMs, Graphical enclosure management
Due to a major investment in quality assurance and automated testing over the past 18 months, we are confident that there will be significant improvements in software quality and ease of use relative to Beta versions of previous releases. FreeNAS is benefiting from the large investment in software QA for TrueNAS products. TrueNAS 11.2 has been the highest quality release we have ever deployed and FreeNAS 11.2 has benefited.
In addition, a new TrueCommand release is on the way. For the uninitiated, TrueCommand is a unified management system that monitors and controls both FreeNAS and TrueNAS systems from a "single pane of glass". TrueCommand 1.1 will be available on November 12, and chief among its new features are the ability to save system configurations and provide audit logging of any changes made to FreeNAS and TrueNAS 11.3 systems under management.
Rest assured the iXsystems team is working around the clock to get FreeNAS and TrueNAS 11.3 to its release phase during Q1 of 2020. Thanks to all the community members and clients who provided extensive feedback on FreeNAS 11.2. That feedback has significantly helped create a more powerful and simpler environment for managing your data. We look forward to receiving your feedback on FreeNAS 11.3.
11.3 Screenshots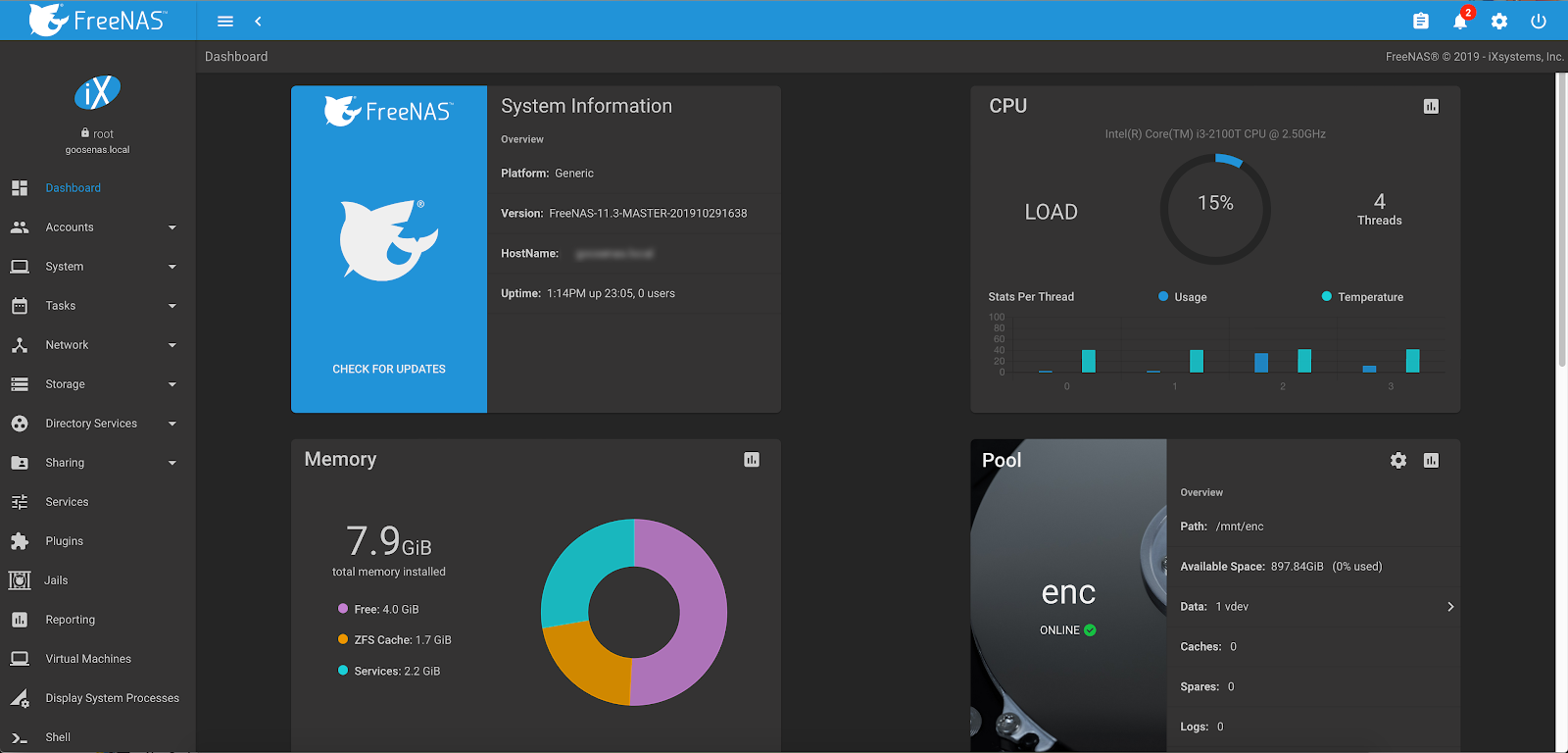 The Dashboard provides an intuitive view of system status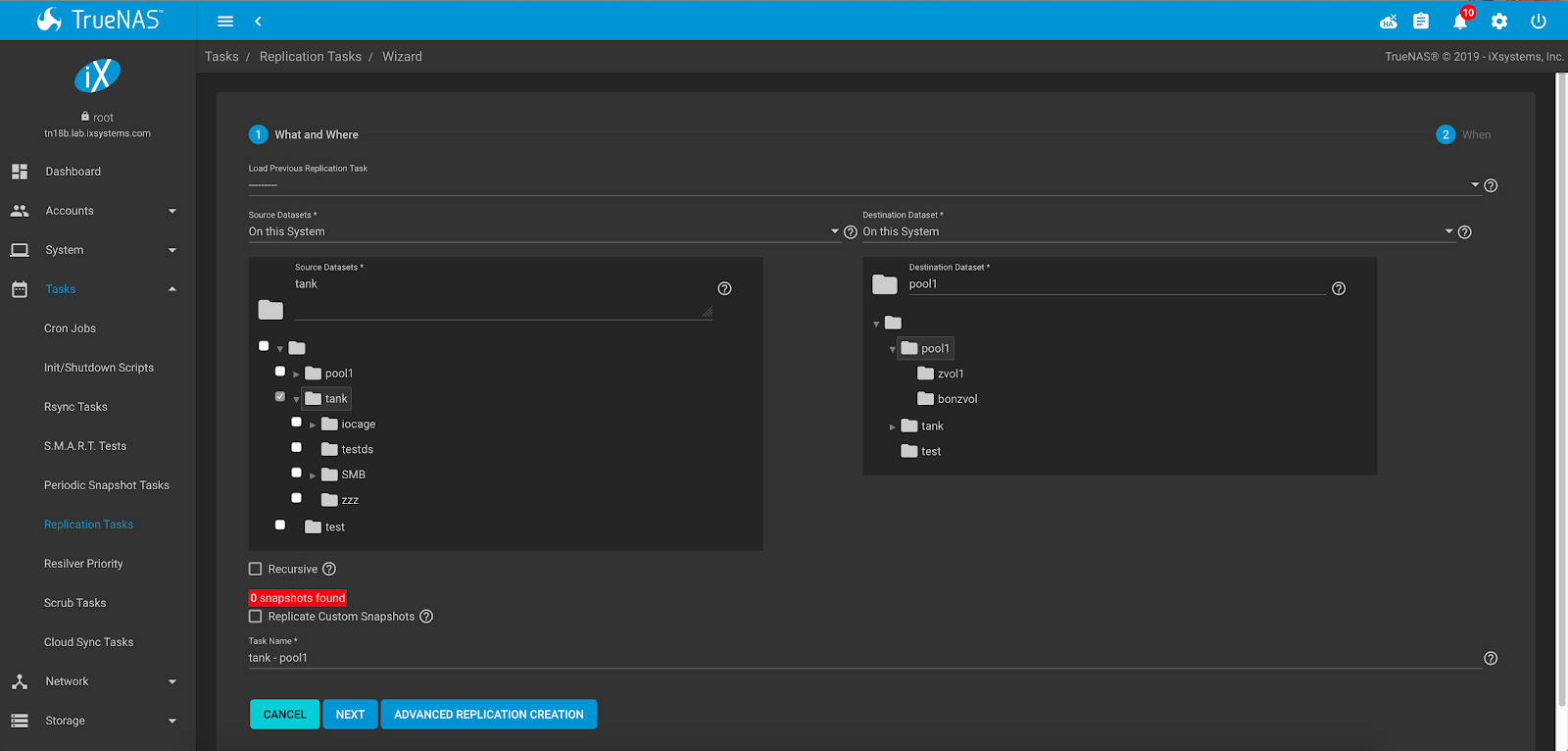 The Replication Wizard simplifies backup between two NAS systems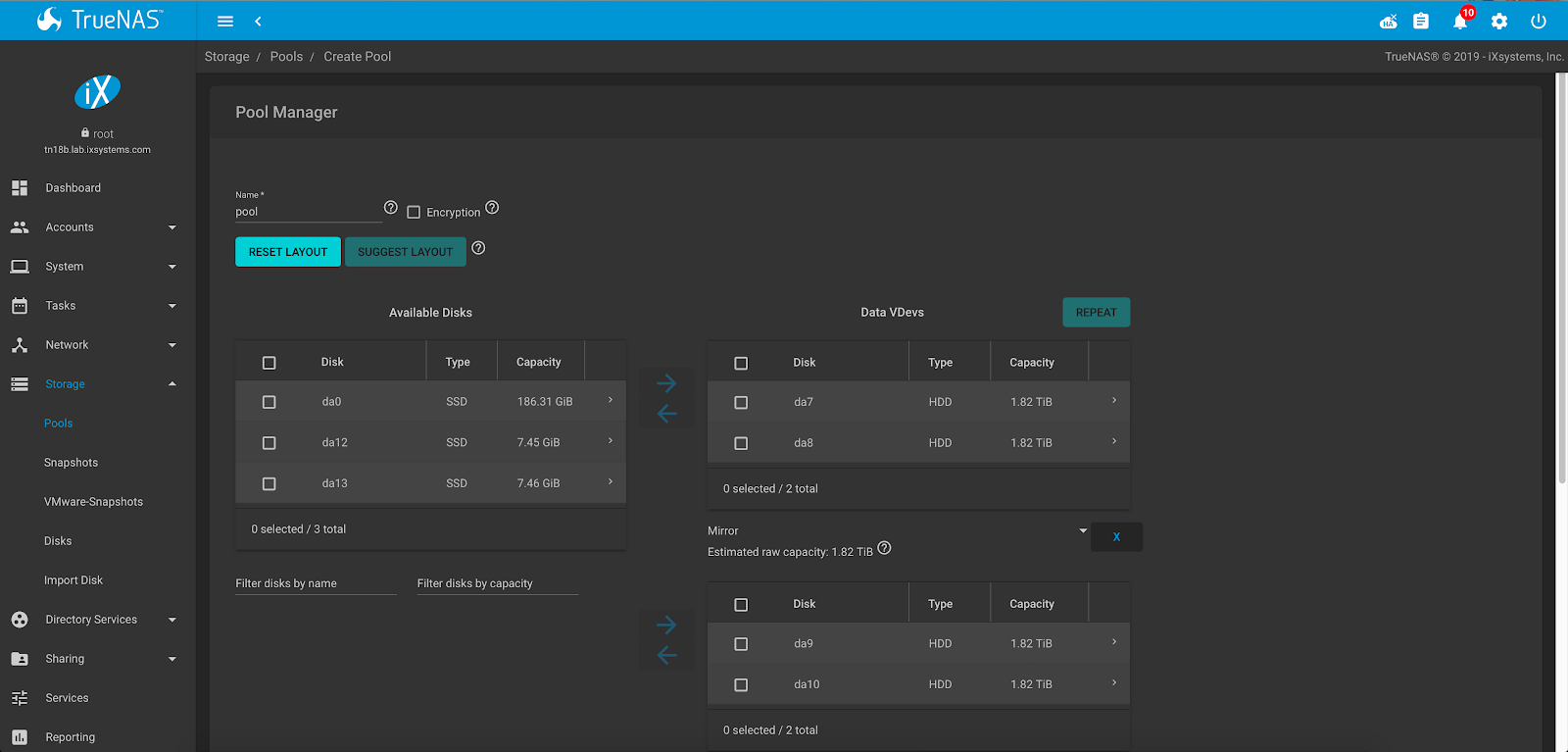 The Pool Manager makes it easier to set up larger pools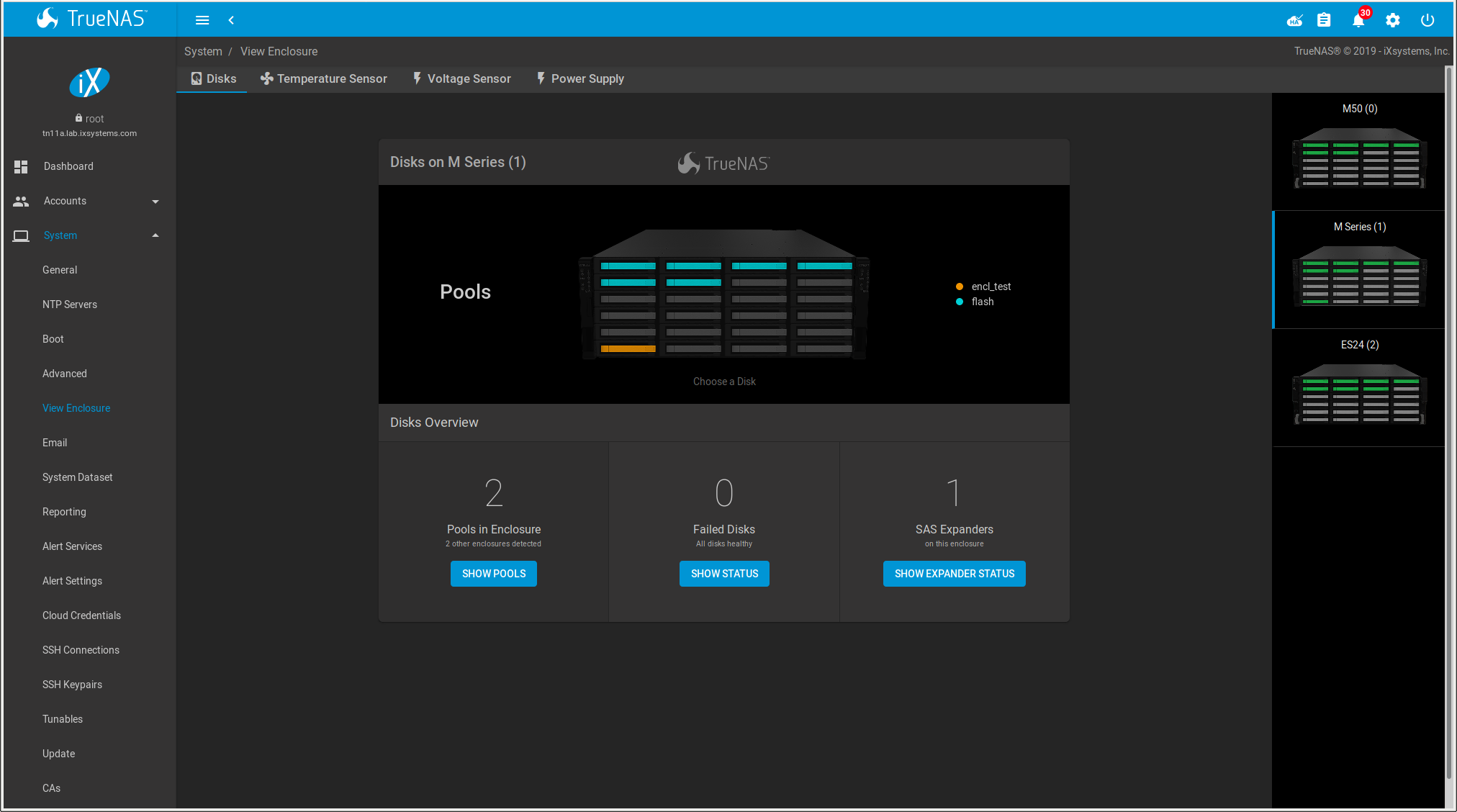 TrueNAS enclosure management provides visual confirmation of drive and pool status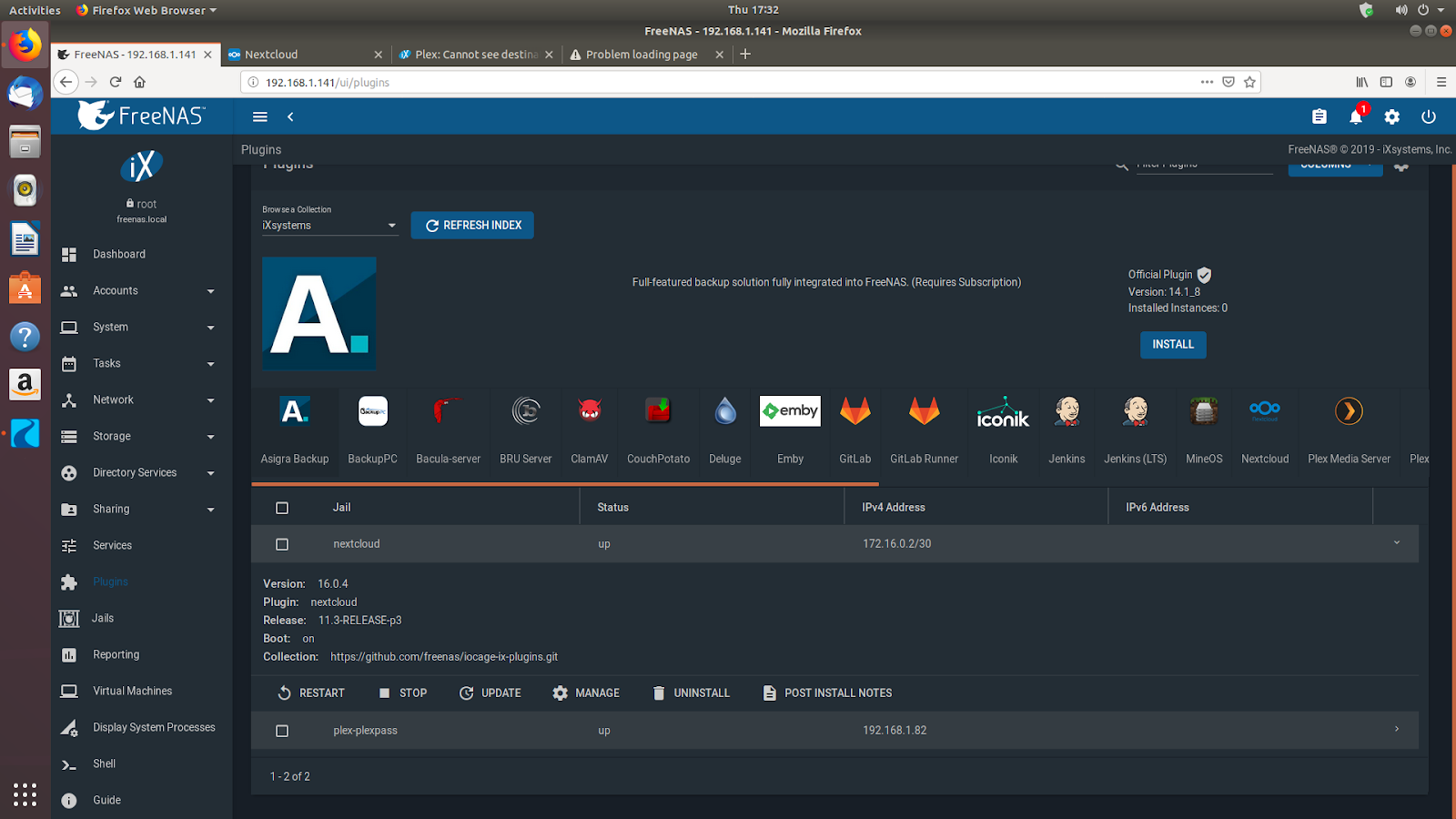 Plugin selection and installation is greatly simplified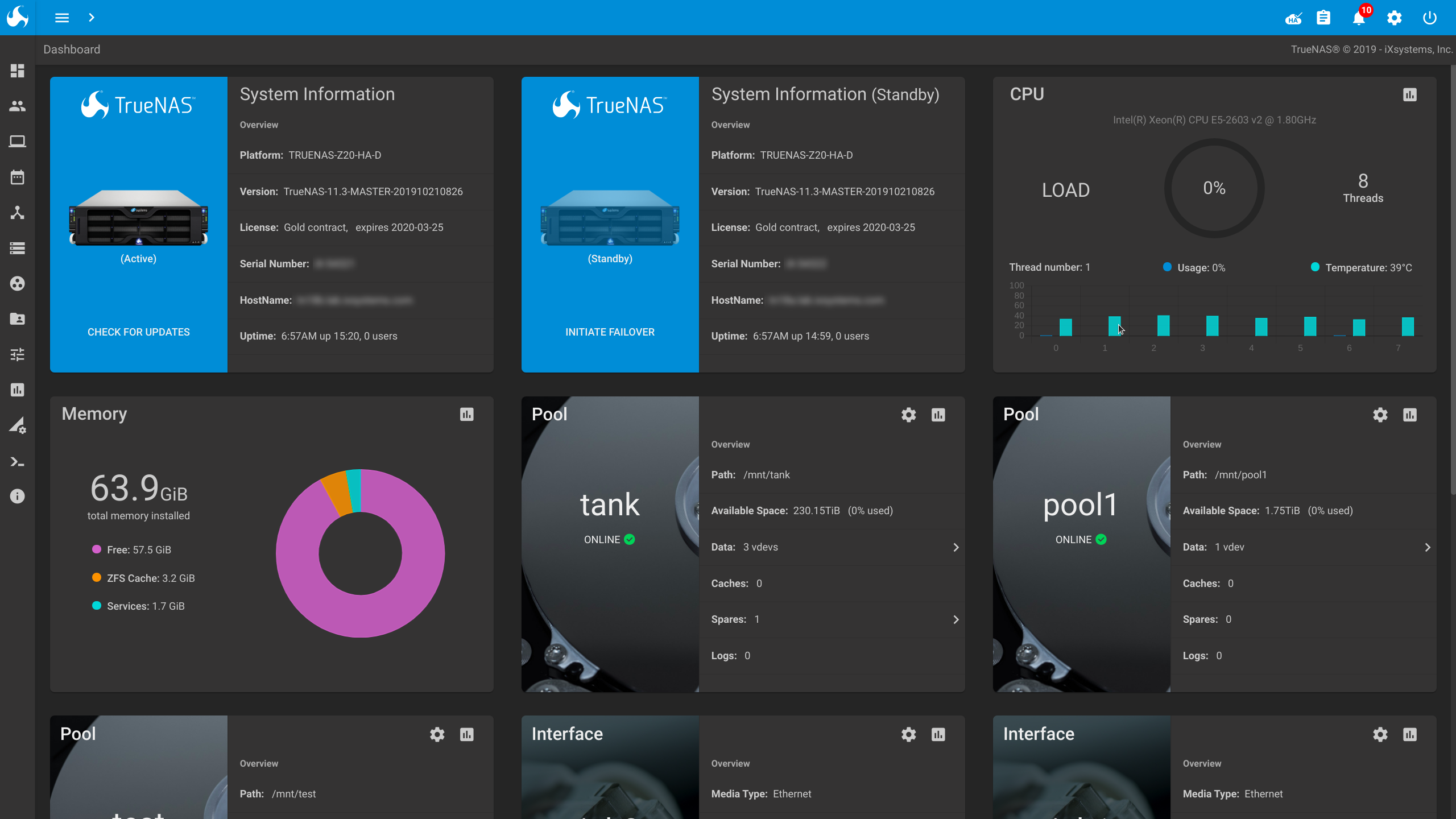 About FreeNAS
FreeNAS is the leading Open Source software-defined storage operating system. With its proven OpenZFS filesystem, powerful web interface, and full suite of data protection features, FreeNAS can be installed on virtually any x86 hardware platform to create a highly-reliable and efficient storage system that is accessible over block, file, or object protocols. To optimize FreeNAS for specific solutions, an ecosystem of plugins and VMs provide media server, backup management, cloud collaboration and a variety of other network applications.
iXsystems proudly develops and maintains FreeNAS as the Community Edition of the TrueNAS Family. It has been deployed on over a million systems, from homes to Fortune 100 enterprises, and is supported by a vibrant, technical community at www.freenas.org. For organizations that need high-availability, Enterprise support, or best-in-class performance, TrueNAS appliances are available at www.ixsystems.com/TrueNAS.