At iX, we create offerings that operate the way we ourselves prefer to use and consume them. We rely on collaboration with our community, including feedback, to build our backlog from which we choose feature requests. One of our core values is "pursue kaizen", another way of saying "continuous improvement". We strive to apply it to both our products and ourselves.
In our continuous effort to improve and reach new heights, we recently asked our community to give us feedback about their experience with TrueNAS. The results are in! Nearly 8,400 users stepped up and responded to our recent survey to provide their thoughts and give us insight into what TrueNAS means to them.
More than 4 out of 5 Users Agree
First and foremost, we are very pleased to learn that nearly 90% of respondents have already upgraded from FreeNAS to TrueNAS. TrueNAS CORE code was first made available over two and a half years ago in 2019, and the vast majority of users are now taking advantage of the maturity and features available.
Overall, the community had very positive feedback. Across the board, the scores show that more than 4 out of every 5 users are highly satisfied with their TrueNAS experience. We are delighted that our hard work over many years has earned such high marks, and will continue to pour our passions into developing offerings that users love.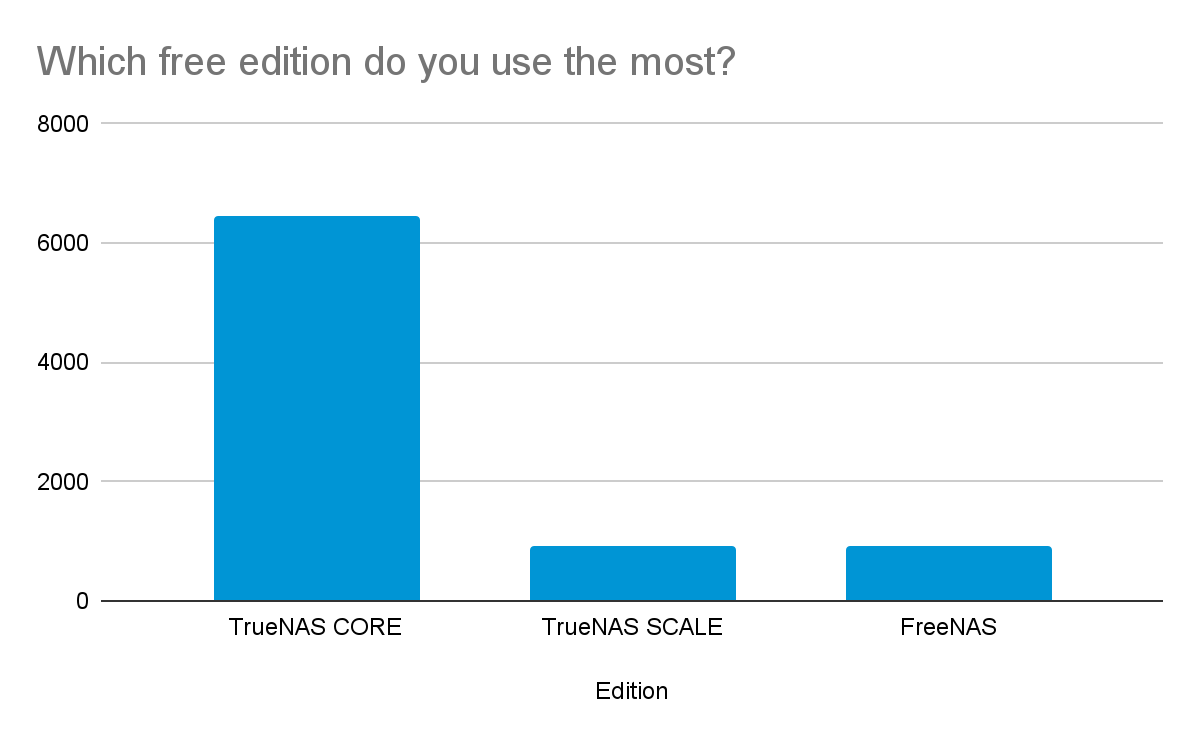 TrueNAS CORE
TrueNAS CORE 12.0-U8 is the most widely deployed and highest quality of the current TrueNAS releases. On a 10-point scale, nearly 85% reported they are highly satisfied with their experience with TrueNAS CORE.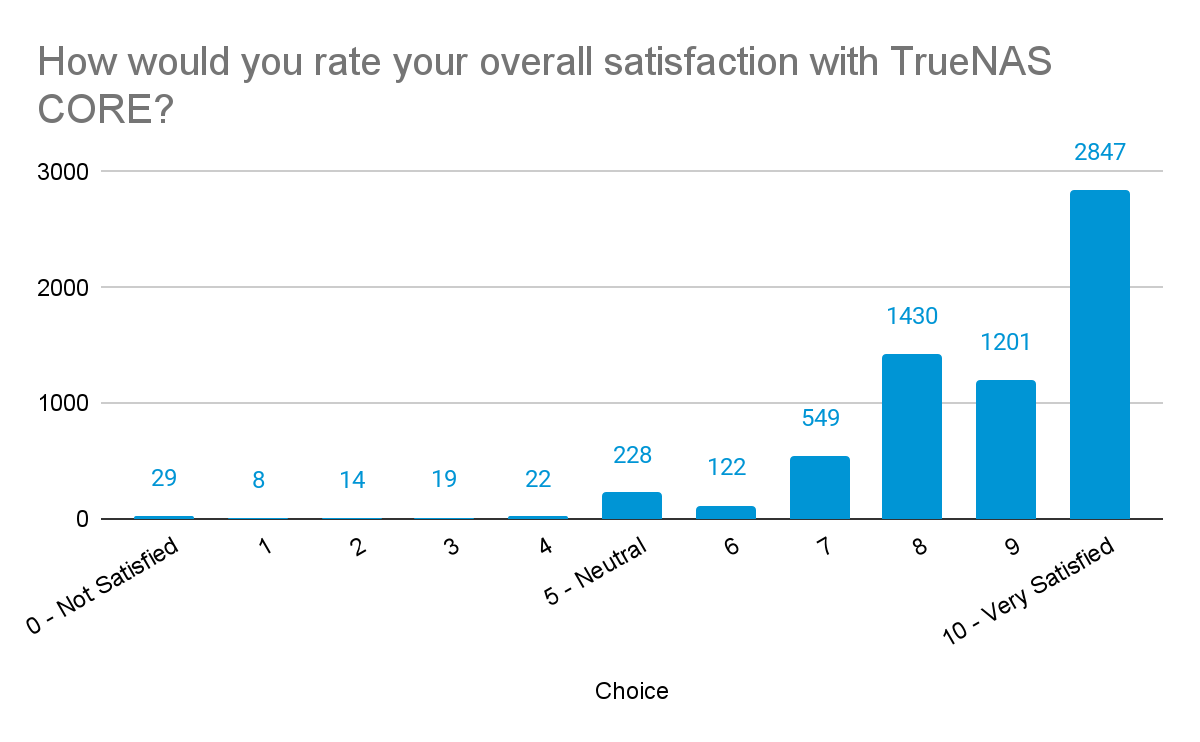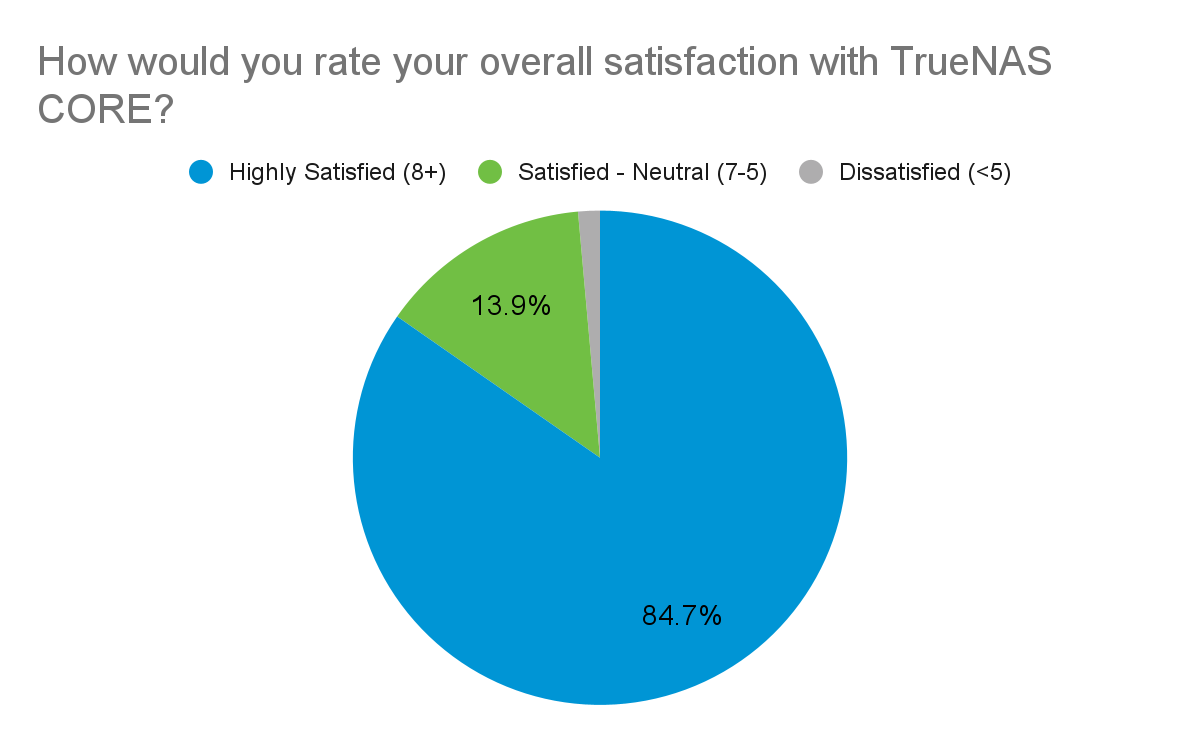 Even more encouraging, nearly nine out of ten would be confident using TrueNAS CORE at work. This should inspire confidence in the even the most ultra-conservative IT Admins that TrueNAS in 2022 is proving itself robust enough for many demanding applications.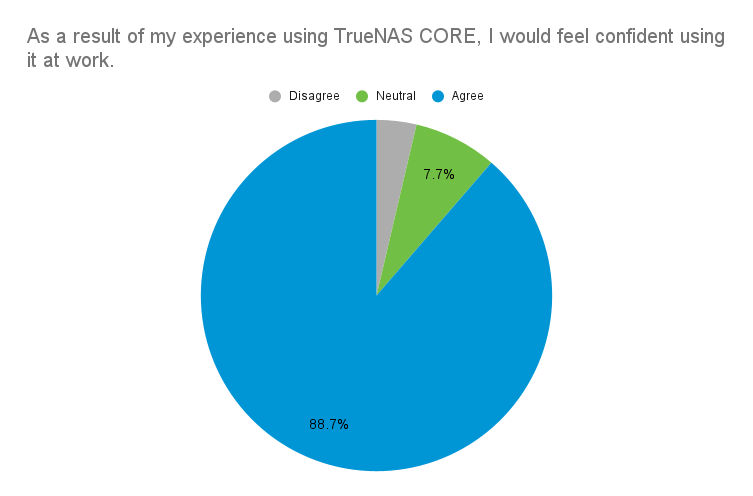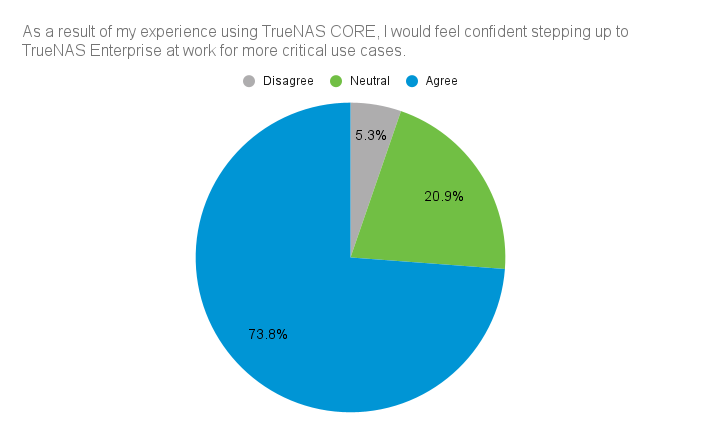 If you're happy with TrueNAS CORE, you'll find even greater satisfaction with TrueNAS Enterprise which is built on the same foundation as CORE and designed especially for zero-downtime environments that need the added security provided by professional support. 
For the ~10% of those who haven't upgraded to TrueNAS CORE from FreeNAS, many of the responses mentioned that they didn't want to risk an upgrade because they "haven't had a need" or "it just works." These comments are very encouraging to read. It shows that the stability and maturity of older versions are still meeting the needs of these users, though there have been several security updates since, so we would still encourage those users to update when they can.  We recommend updating to FreeNAS 11.3-U5 first and then upgrading to TrueNAS CORE to retain rollback options. It's an easy web update, and we've also made it simple to migrate from CORE and SCALE.
There's never been a better time to make the move. TrueNAS CORE 13.0 will be coming soon and will introduce goodness from FreeBSD 13.0, OpenZFS 2.1.1, SAMBA 4.15, as well as optimizations for large systems with heavy disk usage. 
TrueNAS SCALE
At the time of this survey, TrueNAS SCALE was still in the Release Candidate stage. Despite that, the vast majority of SCALE users were also very satisfied with the quality, features, and maturity of the product. This is a strong vote of confidence in the changes we've made in the development, release, and QA processes over the past two years.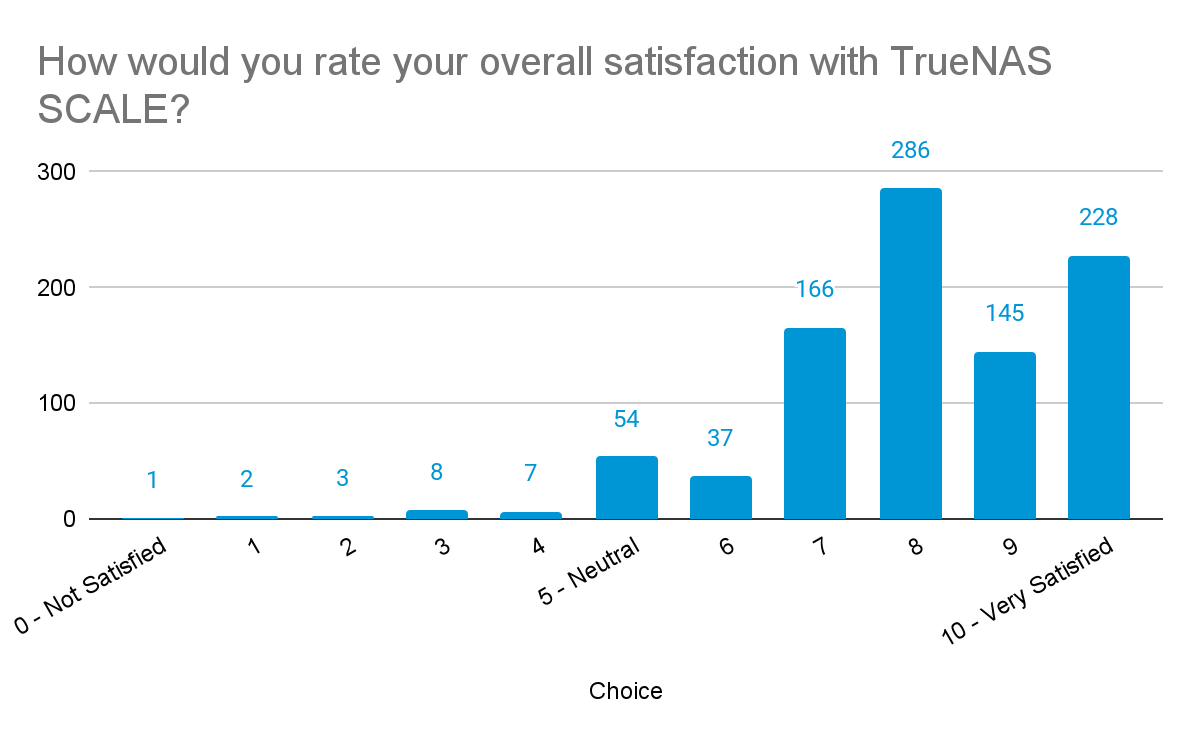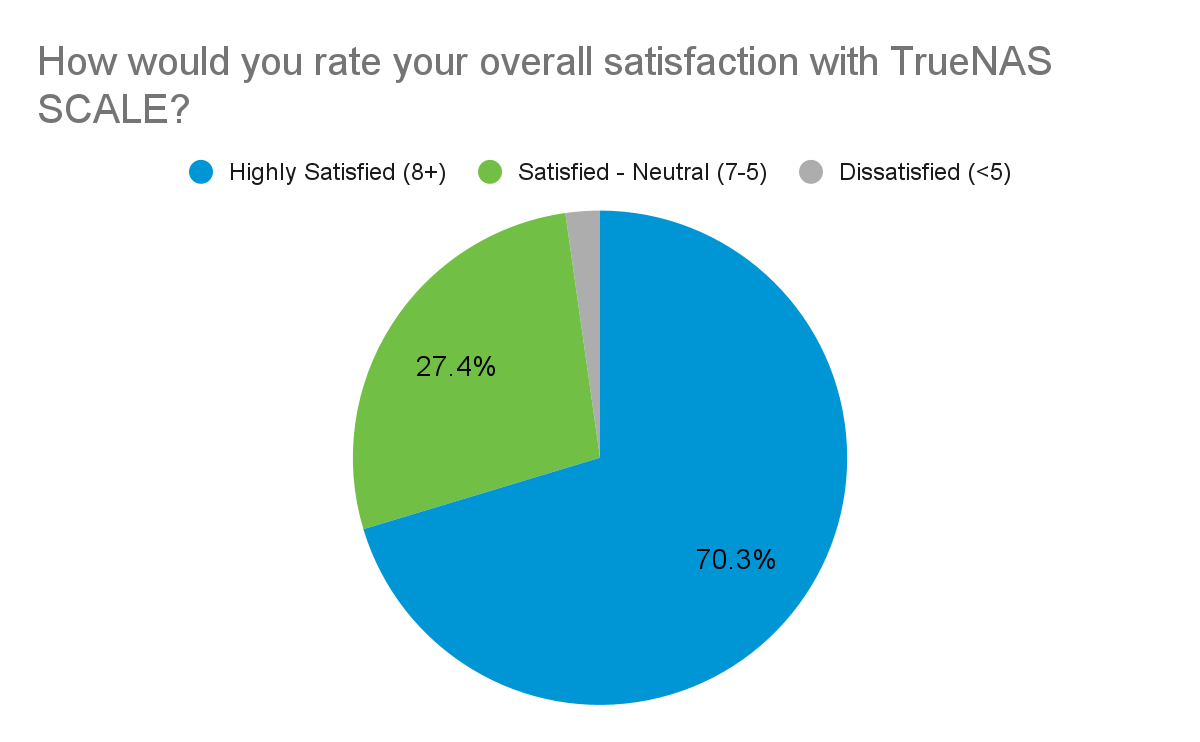 Over a hundred QA and development cycles took place to transform FreeNAS 11.3 to the current TrueNAS CORE 12.0-U8. Meanwhile, there have been about six development cycles so far to bring TrueNAS SCALE to its current release. Although SCALE is the newest member of the TrueNAS family, it's built on the same data freedom fundamentals as TrueNAS CORE and inherits much of the work that went into TrueNAS CORE. 
As a result of its open development process, the platform is much more mature than users might have expected from pre-release software. We thus are happily surprised that 70% of users who primarily use TrueNAS SCALE are highly satisfied with the platform. What's more, 4 out of 5 users would be comfortable deploying TrueNAS SCALE in an enterprise environment.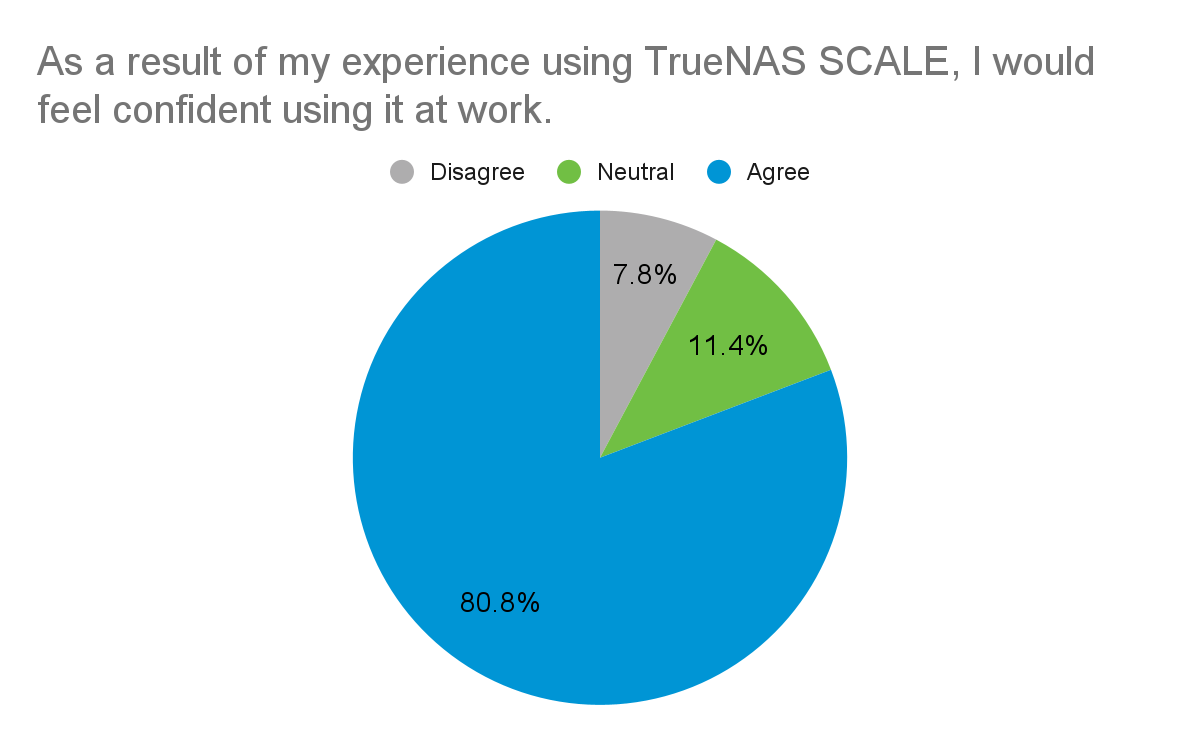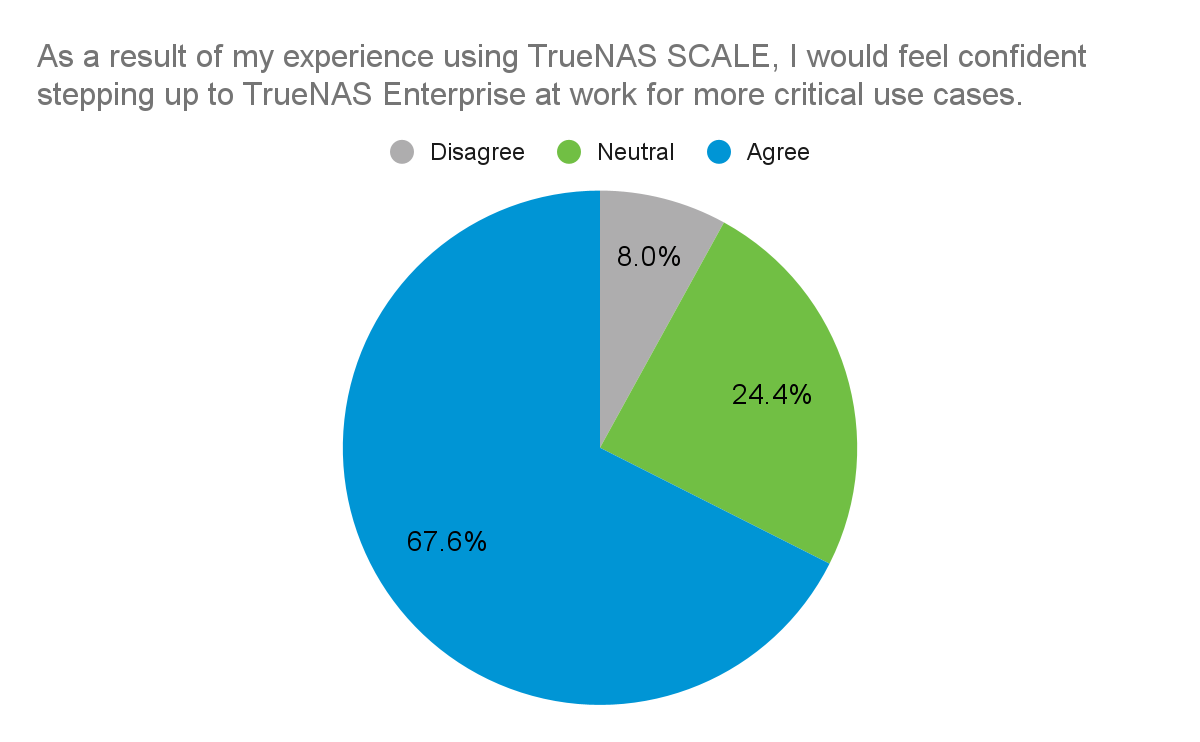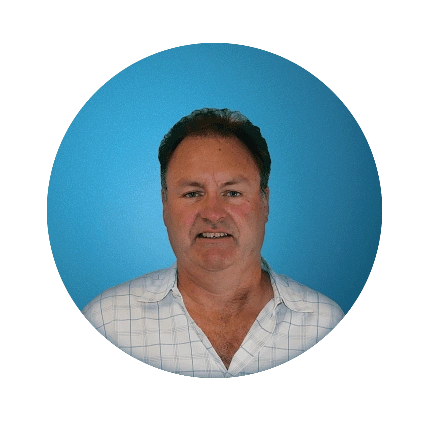 Thank You!
"The feedback from the TrueNAS community has been tremendous," said Morgan Littlewood, iXsystems SVP for Product Development. "It's always great to hear that users love the product because it indicates that we're on the right path. The fundamentals of our products are strong, and that provides a great foundation for us to build the Enterprise edition of our product. We very much appreciate collaborating with the TrueNAS community, and we'll continue to refine the product and add more useful features to make the user experience better for everyone."
Part 2 of this topic will share the constructive comments and product feedback received in the survey. We invite all to look for Part 2 next week, as well as continuous improvements in future releases of TrueNAS as we pursue kaizen! Lastly, another big thanks to our users for participating in the survey.