NOTE: This is historical content that may contain outdated information.

---
Be One of the First to Test Drive TrueNAS 12.0 BETA



We are excited to announce that TrueNAS 12.0 BETA has hit both the target date and our quality goals. The BETA release has completed two full cycles of QA (the same as FreeNAS 11.3 RC1) and testing from almost 1,000 users. As the official release is near, we invite you to test it out and browse around the new documentation hub.
Learn more here
Download TrueNAS CORE 12 BETA (Not Production Ready)
---
Recession-proof System Specials on High Availability TrueNAS Systems (While Supplies Last)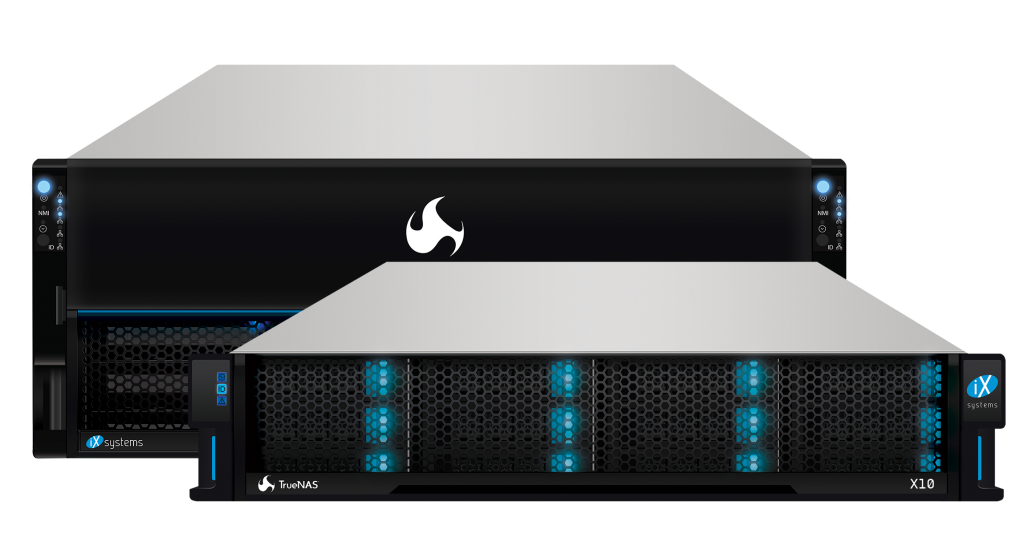 We've put together two specials to help you keep your TCO low and your budget in check during these challenging times. Choose between an 11 TB All-Flash TrueNAS X10-HA that offers a fully redundant infrastructure that can fit any budget and our TrueNAS M40-HA, the powerhouse TrueNAS M-Series system that offers an incredible amount of storage to expand capacity combined with an incredibly economical TCO that beats virtually any cloud infrastructure. These systems are pre-built and ready to ship to help you keep things moving at your company. Order yours today to get highly redundant enterprise-class storage and performance at the lowest TCO in the industry.
---
TrueCommand 1.3 Provides Seamless Management of TrueNAS CORE, Enterprise, and SCALE
TrueCommand 1.3 extends TrueCommand to TrueNAS CORE, Enterprise, and SCALE and enables hybrid cloud operations. Many other improvements such as a smarter dashboard, scrub and replication monitoring, and datasets monitoring, significantly simplify storage operations.
---
Latest Releases
---
TrueNAS 12.0 BETA & The New Release Schedule by Lawrence Systems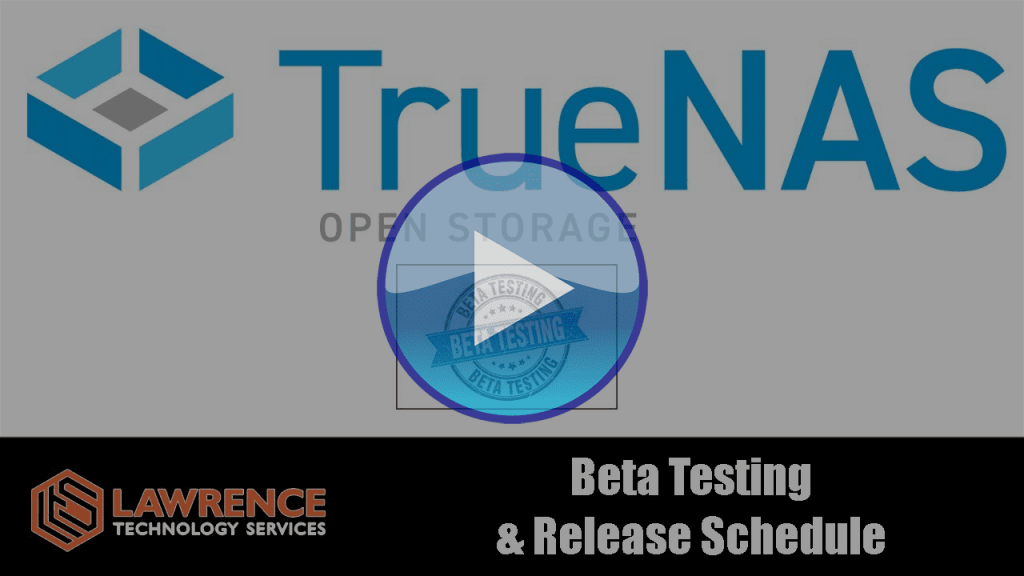 Thomas Lawrence of Lawrence Systems tries out the first BETA of TrueNAS CORE 12.0 and discusses the upcoming release schedule.
---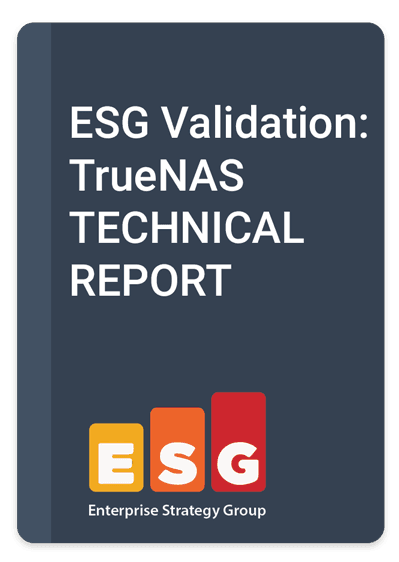 Here's what the experts at Enterprise Strategy Group (ESG) had to say about TrueNAS in their recent validation report: "The combination of ZFS, open source, and a lean sales force provides efficiencies that enable iXsystems to offer high performance, feature-rich solutions at high value price points. We calculated a significant delta. Based on our testing and analysis, we found that iXsystems can typically offer up to double the performance at half the cost of their major competitors."
---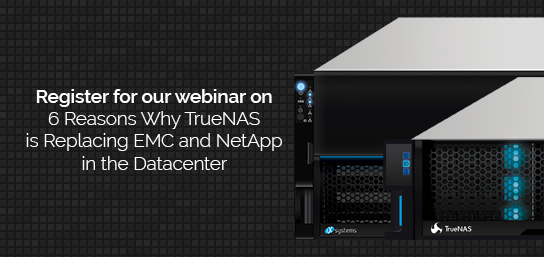 ---
Building a Lab Part 1 Planning with TrueNAS and VMWare ESXi
In Part 1 of their Building a Lab series, Nick Fusco of ServeTheHome shares why they chose to build a lab with TrueNAS, VMware, and Pfsense, highlighting ZFS and native support for iSCSI.
---

---
eBook on Open Source Storage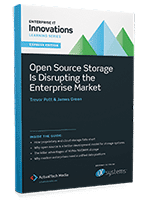 This free eBook explains how proprietary and cloud storage falls short and why Open Source is a better development model for storage systems. Learn about the advantages of NVMe/NVDIMM storage for the modern enterprise and why businesses need a unified data platform.
---


On-Demand FreeNAS Training
Online training modules from iXsystems are designed to quickly get you up to speed for getting the most out of your FreeNAS system. Each training module is 30 minutes long and cuts to the core information you need to become an expert in FreeNAS and OpenZFS.
---
We're Hiring!
We're looking for people that are as passionate as we are about Open Source technology. Check out the link below to see what open positions we have and to send us your resume! We'd love to chat with you more about the opportunities here at iXsystems. View open positions here
---
Tech-Tip #79
Before creating a pool, determine the level of required redundancy, how many disks will be added, and if any data exists on those disks. Creating a pool overwrites disk data, so save any required data to different media before adding disks to a pool.
---
Links of the Month
---
Quote of the Month
"We use Veeam for straight backups and recovery. The two systems work great together. After implementing Veeam and my TrueNAS, I was getting backups within 30 minutes. The setup was super easy and the TrueNAS is much more stable than my old backup solution."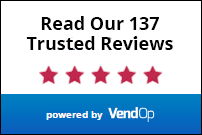 – Jeff Carroll, IT Manager, Sudenga Industries

---