---

Take Command with TrueNAS
TrueNAS 11.2 is here with a slew of performance, architecture, and usability enhancements. The update features enhanced APIs, ZFS improvements, and multi-threaded SMB with Samba 4.9 to ensure users are getting maximum performance and manageability.
---
Special Price Preconfigured All-Flash FreeNAS Certified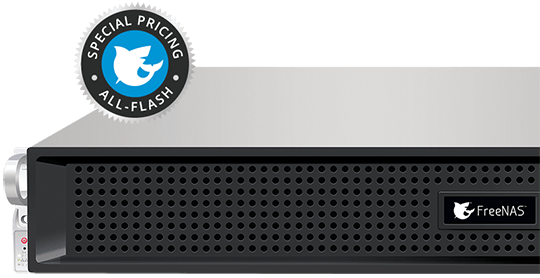 For a limited time, we have 100 TB All-Flash FreeNAS systems pre-built and ready-to-ship! Order yours now and get high-performance storage for media editing at the lowest TCO in the industry.
---
TrueNAS optimized for VMware vSphere 6.5 and 6.7
In a vSphere environment, TrueNAS acts as a high performance ESXi datastore using either iSCSI, FC, or NFS. Storage capacity and performance can be independently scaled, while the storage can be managed natively in vCenter via the TrueNAS vCenter plugin.
---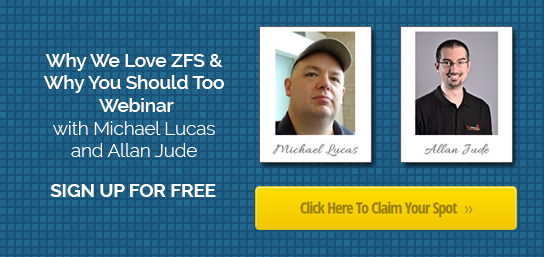 ---
FreeNAS 11.2-U5 is now available
The FreeNAS development team is pleased to announce the availability of the fifth update to FreeNAS 11.2. This bug fix release includes several fixes for security vulnerabilities.
---
July 10 Plugins Update
The latest plugins update addresses several security advisories as well as a bug that prevented the successful installation of the Zoneminder plugin. The latest plugin versions are now available in the Plugins menu of the FreeNAS interface. Existing plugin installations can be updated to the new versions using the instructions in this blog.
---
Setting up services in a FreeNAS Jail
This piece demonstrates the setup of a server service in a FreeNAS jail and how to share files with a jail using Apache 2.4 as an example.
---
eBook on Open Source Storage by

iXsystems

and ActualTech Media
This free eBook explains how proprietary and cloud storage falls short and why Open Source is a better development model for storage systems. Learn about the advantages of NVMe/NVDIMM storage for the modern enterprise and why businesses need a unified data platform.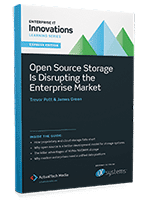 ---
Security Update for irssi and Bug Fix for Plex Plugins
The latest plugins update addresses a security advisory for the irssi plugin. It also fixes an issue in Plex Media and Plex Pass where some users received a white page after applying the previous plugins update.
---
Expanding FreeNAS Beyond a Single Chassis
Jason Rose gives us a video walkthrough of expanding his FreeNAS system to work beyond one chassis by syncing PSU states and reconfiguring PCIe slots. Check out the detailed two-part series below.
---

On-Demand FreeNAS Training
Online training modules from
iXsystems
are designed to quickly get you up to speed for getting the most out of your FreeNAS system. Each training module is 30 minutes long and cuts to the core information you need to become an expert in FreeNAS and OpenZFS.
---
Tech-Tip #66
In addition to VMware, FreeNAS works great with XenServer, Hyper-V, Proxmox and just about every virtualization solution out there.
---
Links of the Month
---
Quote of the Month
"I'm a committer to the FreeBSD project, so I've been a fan of iXsystems for a long time now. I like all the work they do for the FreeBSD community as well. We use FreeBSD here in our production environment, so the fact that TrueNAS is based on FreeBSD makes me feel more secure."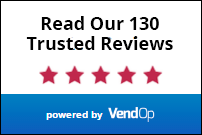 – Brad Davis, Information Systems Architect at ClickBank