NOTE: This is historical content that may contain outdated information.
TrueNAS Software Update Delivers Compelling ZFS Improvements, Better Resilver Tools, and Cloud Sync Additions
TrueNAS software version 11.1 provides ZFS improvements and expanded integration with cloud services. In addition to Amazon S3, TrueNAS Cloud Service Integration supports Microsoft Azure, Backblaze B2 Cloud, and Google Cloud Platform, making it easier than ever to use TrueNAS for all of your cloud storage needs.
Additional Cloud Sync options offer more ways to synchronize your data with remote cloud storage providers right from the TrueNAS user interface.The new Transfer Mode allows the storage administrator an easy way to sync, copy, or move files, ensuring that the files on a TrueNAS Storage Appliance are 1:1 copies with the cloud.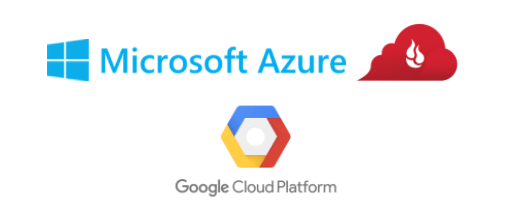 TrueNAS 11.1 includes improvements for handling multiple snapshots and large files. The new Resilver Priority tab allows the administrator to schedule specific dates and times for resilvering drives, and mitigates the challenges and risks associated with storage array rebuilds on high capacity drives. TrueNAS 11.1 introduces built-in optimizations that greatly reduce the time required to perform a scrub or resilver on pools with a large percentage of their space in use. Scrubs can also now be paused and resumed from the command line. Once resumed, the scrub continues from where it left off.

"The integration of TrueNAS with Backblaze B2 Cloud Services is ideal for our needs. The use of Cloud Sync gives us an easy to use and cost effective off-site disaster recovery solution." – Aaron Echols, Systems Administrator at Benjamin Franklin Charter School
Benjamin Franklin Charter School (BFCS) deployed TrueNAS and TrueRack to replace an aging and poorly performing IT infrastructure. With the new updates to TrueNAS cloud service Integration included in TrueNAS 11.1, BFCS is now able to quickly and easily recover data, as well as supplement the data storage capacity of their TrueNAS Storage Appliances. Read more about why BFCS chose TrueNAS and TrueRack in this case study.
TrueNAS software updates are available through the updater included in the TrueNAS web GUI. The update will show as TrueNAS 11.1-U4. The update also includes the fixes for CVE-2018-1050 and CVE-2018-1057. For more information on the update, please check out our TrueNAS 11.1-U4 release notes.
TrueNAS customers will be alerted to the availability of the TrueNAS 11.1-U4 update and should contact iXsystems Technical Support for a pre-update health check and to answer any other technical questions. To learn more about the TrueNAS 11.1-U4 software release, send an email to info@iXsystems.com or call 1-855-GREP-4-IX.