NOTE: This is historical content that may contain outdated information.

---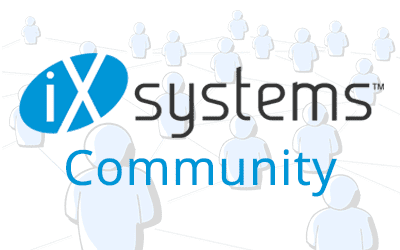 The New iXsystems Experience 
We're moving the FreeNAS Forums to iXsystems.com to create the new iXsystems Community that will include content from all of our projects including FreeNAS, TrueOS, and TrueCommand.
---
Sync Files to Dropbox with TrueNAS or FreeNAS
The Dropbox platform makes it easy to upload content and share links to files. It has free and business versions so organizations can tailor how they wish to implement it. Syncing FreeNAS or TrueNAS with Dropbox has many advantages. We show you how to perform the setup in this article.
---
FreeNAS 11.2-U2.1 is Now Available for Download

FreeNAS 11.2-U2.1 is a hot-fix release to address an iocage and a Samba regression discovered in FreeNAS 11.2-U2. Users of 11.2 systems are encouraged to apply the hot-fix using the update instructions in the Guide. You can download it here.
---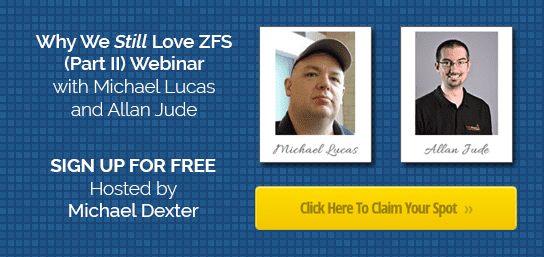 ---
Asigra TrueNAS® Backup Appliance Named Backup/DR Hardware Product of the Year
iXsystems backup and recovery partner Asigra Inc. received the highest award, Gold, in TechTarget's Storage Magazine for the jointly-developed Asigra TrueNAS Backup Appliance. This ranking establishes the appliance as the 2018 Backup/DR Hardware Product of the Year.
---
FreeNAS 11.2 – Plex Media Server Plugin 
In this video, we talk about the Plex Plugin and demonstrate how to set it up using the FreeNAS 11.2 web interface.
---
Latest February Plugin Update 
We released another Plugin update to address some security vulnerabilities and bug fixes.
---
eBook on Open Source Storage by iXsystems and ActualTech Media
This free eBook explains how proprietary and cloud storage falls short and why Open Source is a better development model for storage systems. Learn about the advantages of NVMe/NVDIMM storage for the modern enterprise and why businesses need a unified data platform.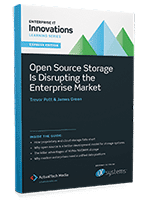 ---
On-Demand FreeNAS Training
Online training modules from 
iXsystems
 are designed to quickly get you up to speed for getting the most out of your FreeNAS system. Each training module is 30 minutes long and cuts to the core information you need to become an expert in FreeNAS and OpenZFS.
---
Tech-Tip #62
While USB flash drives make convenient boot media, budget for mirrored SSDs or 2.5″ hard drives for the long haul.
---
Links of the Month
---
Quote of the Month
"We use Veeam for straight backups and recovery. The two systems work great together. After implementing Veeam and my TrueNAS, I was getting backups within 30 minutes. The setup was super easy and the TrueNAS is much more stable than my old backup solution."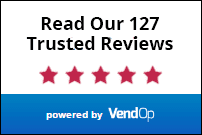 – Jeff Carroll, IT Manager, Sudenga Industries