We are all living through a difficult time with the COVID-19 pandemic. At a personal level, our hearts go out to all those impacted. Let's all do our bit to reduce spreading, save lives, and help those in distress. There will be better days ahead, but in the short term, the experts are predicting there could be a period of economic recession.
The Shelter-in-Place restrictions are hugely impactful on many businesses and employees. Many of our clients are facing severe downturns and will have to fight through it. Retaining employees, customer relationships, and supply chains is not a simple process. As with many recessions, budgets will be cut, and there will be huge pressure to do more with less. Thankfully, one of the major benefits of Open Source infrastructure is that it provides these impacted organizations with an avenue to keep budgets under control.
Some of our clients are facing a different problem, instead seeing a sudden increase in demand as their products or services are critical to the response to COVID-19 or the basic functioning of our cities and countries. These businesses need to be able to scale cost-effectively knowing that the demand will drop when COVID-19 is defeated. Open Source also enables faster and more economic scaling as a lifeline for these organizations.
In both cases, Open Source enables businesses to be agile and control costs, whether they are growing or shrinking through an economic downturn. It is our mission at iXsystems to empower our customers to face either challenge through Open Source infrastructure and economics.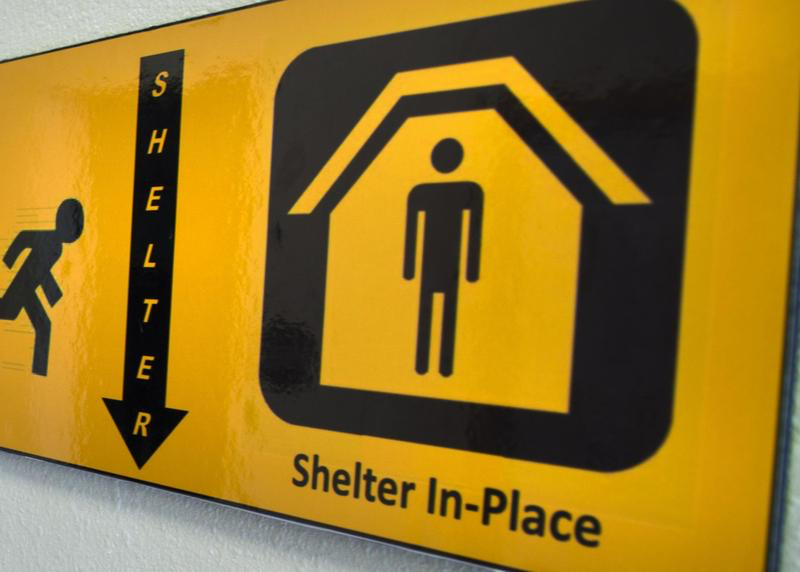 Open Source Economics
Open Source software has been part of our history for decades and has progressively been embedded within the industry over time. Proprietary Unix has given way to Linux and FreeBSD. Amazon, the company notorious for stretching a dime into a dollar, could never have built its cloud empire without Open Source tools and software. Apple helped turn its business around a decade and a half ago by leveraging Open Source. Even industry pioneers in proprietary and closed software such as Microsoft, Oracle, and IBM have had to come to terms with the fact that they too must embrace Open Source or eventually go the way of the dinosaur. The advantage that Open Source users have is that they get to choose how much software and support they wish to pay for. We call this "Open Source Economics." If the industry giants mentioned above can use it to their advantage, so can you. And, iXsystems is here to help you access it.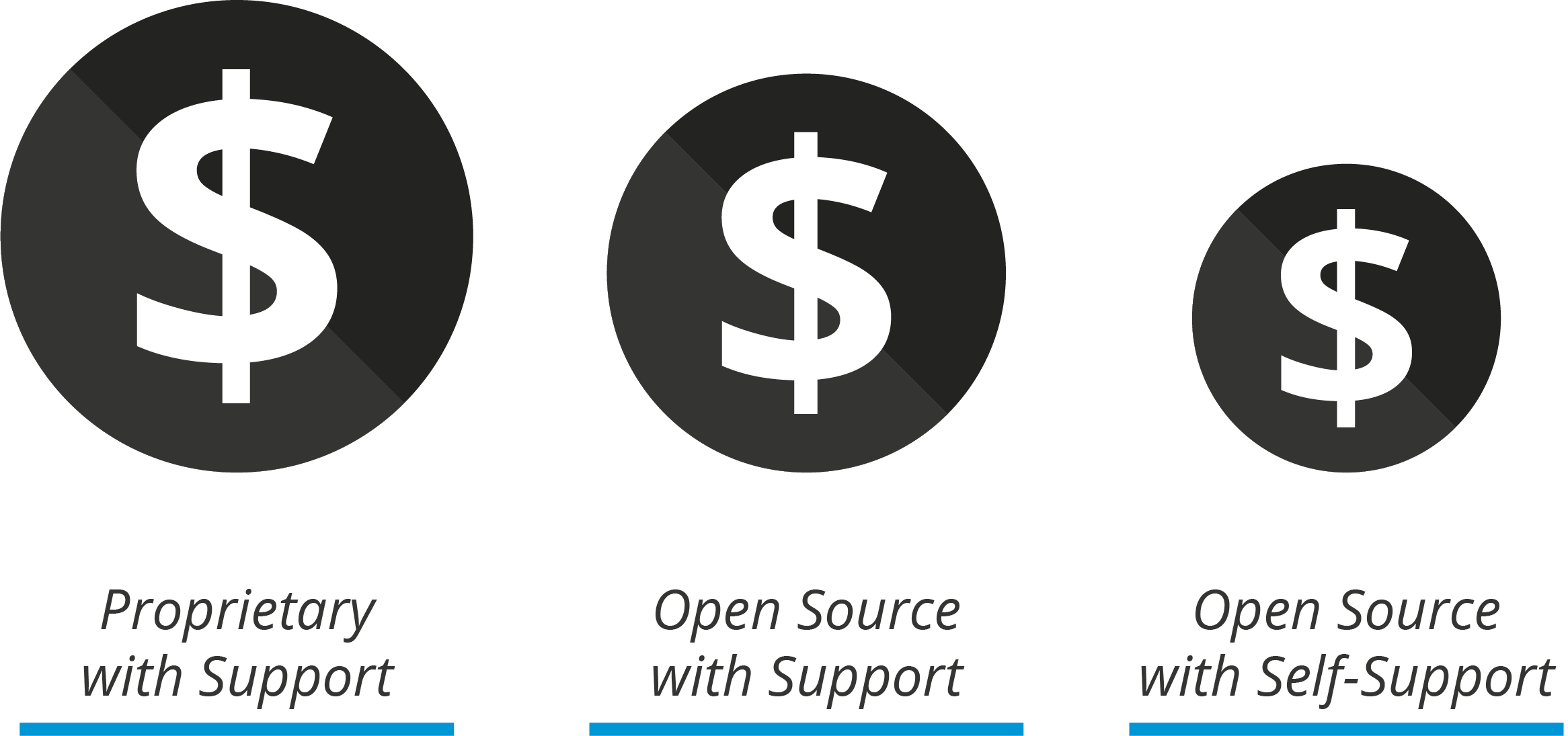 When building infrastructure and applications, Open Source solutions shift negotiating power and let users decide whether the "free" version is acceptable (e.g., FreeNAS) or whether it's worth having professional support (e.g., TrueNAS) to reduce the number and duration of issues.
If a supplier or partner underperforms, Open Source makes it easier to shift business to another partner that can use similar software. It avoids vendor lockup with exorbitant software and support contracts. Have you seen the standard licensing prices for the largest storage, virtualization, and database vendors?
Open Source puts the power back into the hands of the user/buyer/customer, where it belongs.
Choose your own Destiny
Many businesses may not be as immersed in Open Source software as iXsystems, but every business can benefit from an Open Source strategy. Open Source strategies let you choose your destiny and where you should invest your limited budgets.



In a recession, there are huge savings to be made from shifting projects toward an Open Source model. Typically, you can get all the features you need and at a fraction of the total price of proprietary software from enterprise vendors. In the future, you'll be able to scale more cost-effectively and control your own destiny.
iXsystems is an Open Source partner for tough times
We have built our business model on providing Open Source software with professionally supported solutions using industry-standard hardware. We also use and contribute to Open Source software from the FreeBSD, OpenZFS, and SAMBA communities. This business model has successfully allowed us to not only survive but grow through the last recession and will help carry us through this next recession while still making great technical progress with our products. We are already seeing increases in FreeNAS downloads and inquiries since the pandemic began, which we take as a sign that many organizations are already leveraging the power of Open Source economics as a means to help them through this difficult period. At iXsystems, we couldn't be more proud to be able to offer a lifeline to these organizations.
If your budgets are limited and you need to invest more in your own applications or staff, we can surely identify with that challenge. Our goal is to give you a set of choices from "free" to Enterprise-Grade with Gold Support. Start with "free" today, and if budgets improve, we can help you upgrade your infrastructure and support as required.



Whether it's server or storage infrastructure, iXsystems will give you the benefits of Open Source economics. You get to choose whether to use FreeNAS or TrueNAS. Soon, we'll make it even easier with TrueNAS CORE or TrueNAS Enterprise.
To address the immediate needs of our customers during this global crisis, we hand-selected and pre-configured two high-availability TrueNAS systems at special discounts for this quarter: 11TB of All-Flash TrueNAS for under $10K, and 1PB of powerful hybrid storage for under $70K. If you'd like access to special deals like this in the future, simply sign up for our newsletter.
Wishing you all the best during this time. If we can help you keep your business ticking through this recession, please contact us.