The 35th Large Installation System Administration (LISA) Conference was held this year at the Hyatt Regency Embarcadero in San Francisco. Yes, that's the famous hotel featured in both "The Towering Inferno" and the Mel Brooks' classic "High Anxiety".
iXsystems had two booths at this year's 2-day LISA Expo. David Valencia, Ruben del Rosario, and Andrew Nguyen staffed the iXsystems booth that featured an 8-bay FreeNAS Mini and a TrueNAS X10. Dru Lavigne and Warren Block staffed the open source FreeBSD/FreeNAS booth, and were joined by Deb Goodkin and Ed Maste from the FreeBSD Foundation and Allan Jude from the FreeBSD Project on the first day of the Expo.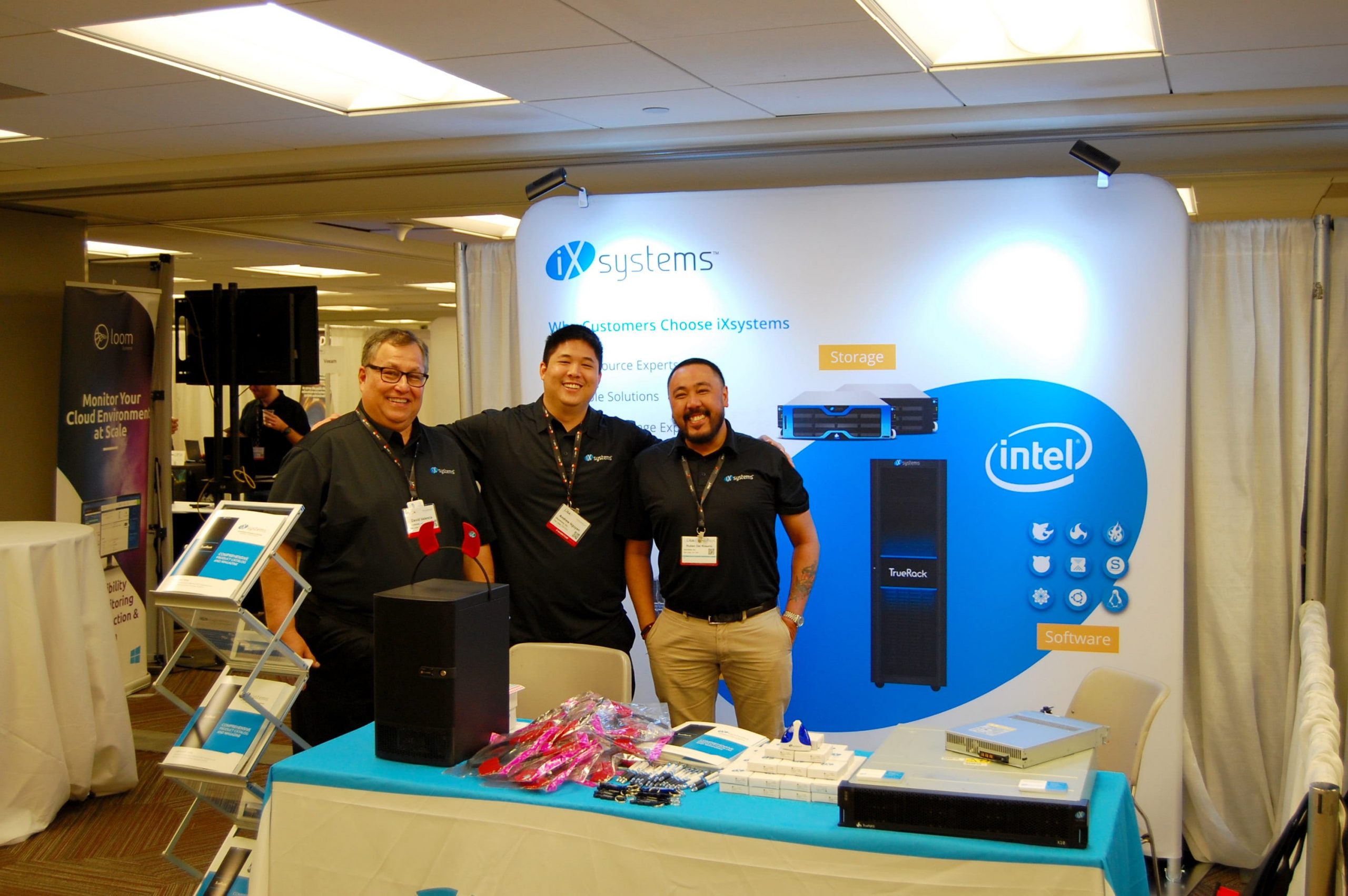 Both booths were kept quite busy during the Expo. We always enjoy catching up with the many familiar faces we see each year at LISA as well as meeting first-time attendees. LISA attracts system administrators from around the world from Universities, telcos, government, and large companies with familiar names. The hot topic at the FreeBSD booth this year was definitely ZFS as we had a chance to share the exciting new features discussed at the recent OpenZFS DevSummit as well as the recent Foundation press release on RAIDZ expansion.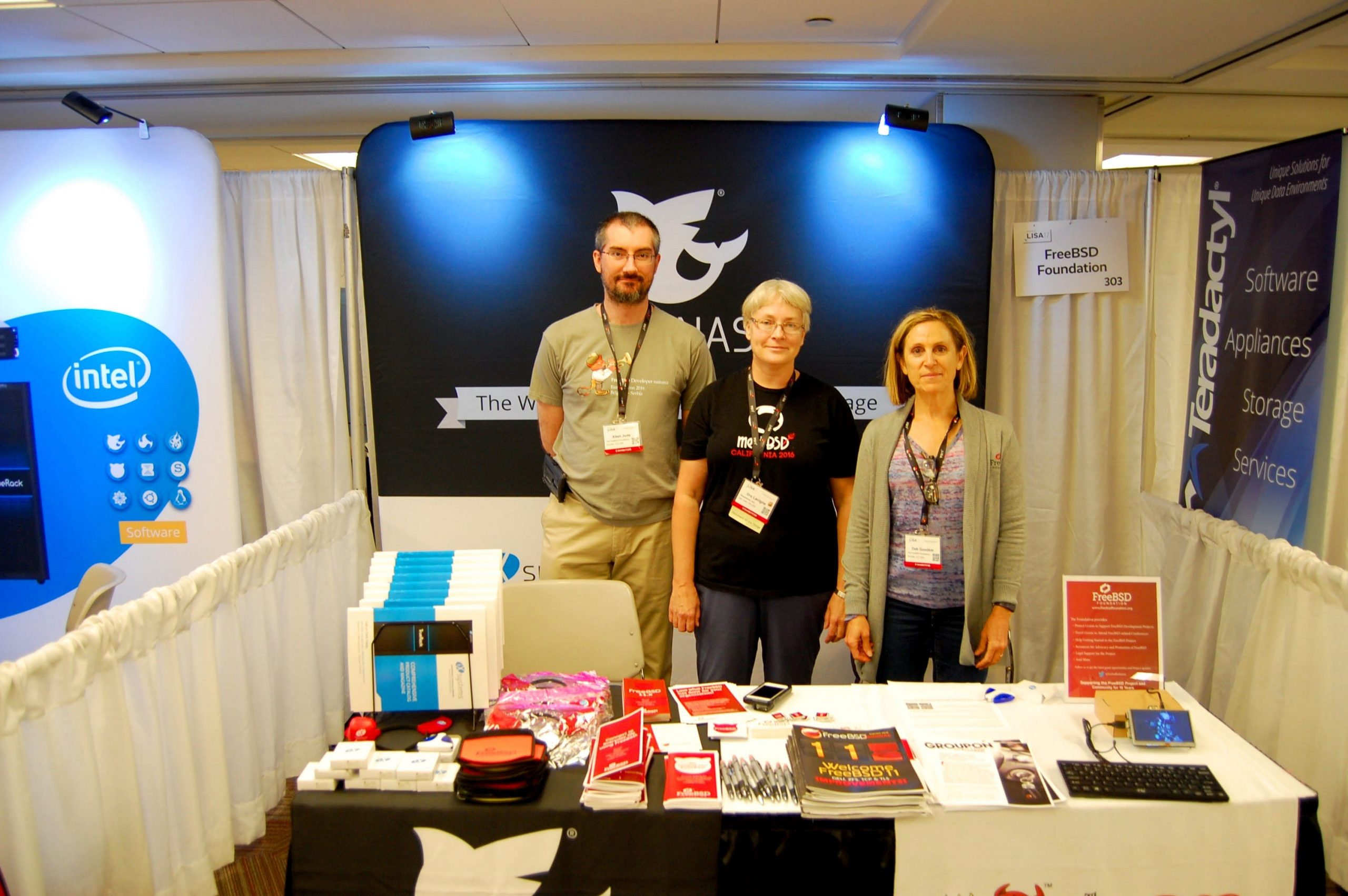 Of note this year was chatting with Mike Ciavarella, the Tutorial Co-chair and long-time documentation advocate, via "Mike in the Box" and meeting someone who works at Lego (we are geeks, after all). Long-time FreeBSD committer wollman@ and alumni committer flz@ also stopped by to catch up on what's happening in FreeBSD and FreeNAS.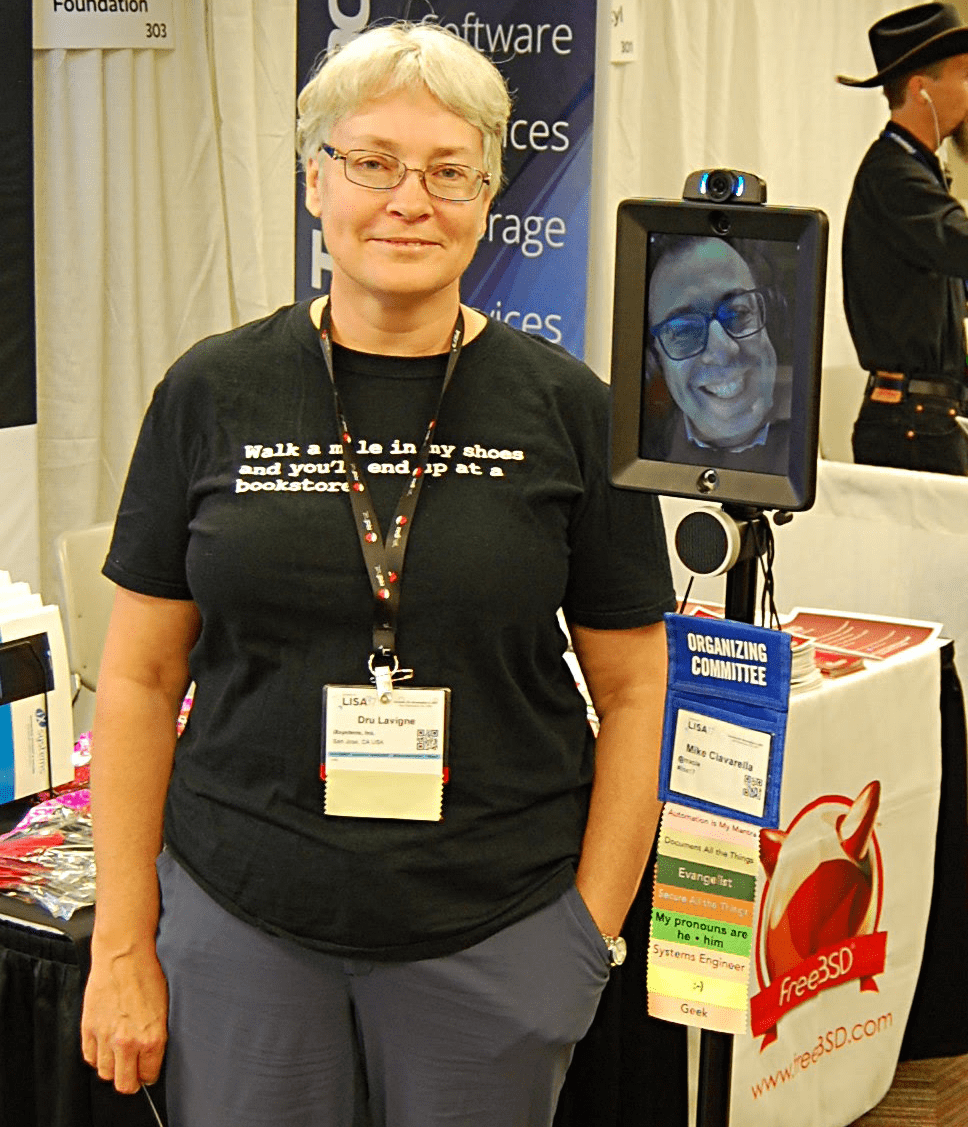 We look forward to next year's LISA which will be held in Nashville, the backyard of the iXsystems South office in Maryville, TN.