iXsystems Unveils New TrueNAS M-Series Unified Storage Line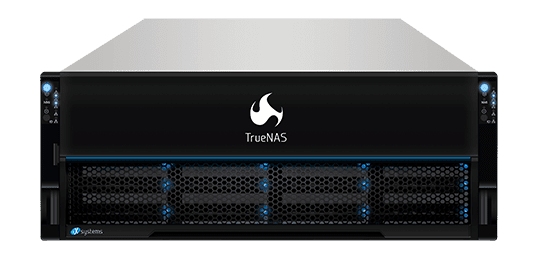 iXsystems announced the TrueNAS M40 and M50 as the newest high-performance models in its hybrid, unified storage product line. The TrueNAS M-Series harnesses NVMe and NVDIMM to bring all-flash array performance to the award-winning TrueNAS hybrid arrays.
---
TrueNAS M-Series: What's New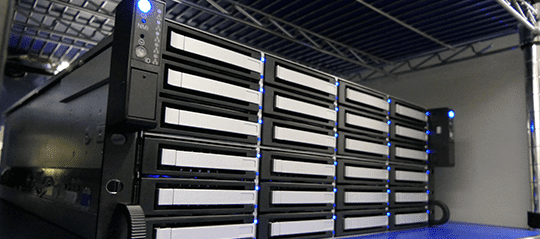 The M-Series supports advanced flash technology, including NVDIMM and NVMe, and uses the latest Intel Xeon Scalable Processor Family. Its performance, density, all-inclusive licensing for snapshots, replication, compression, and encryption, and optional High Availability reduce storage total cost of ownership (TCO).
---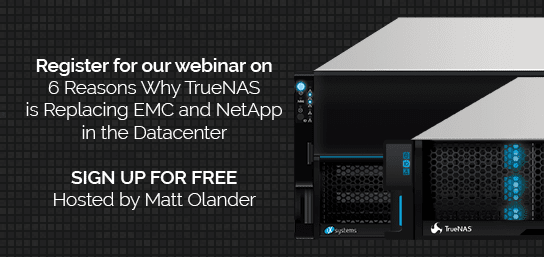 ---
iXsystems TrueNAS M-Series Blows Away Veeam Backup Certification Tests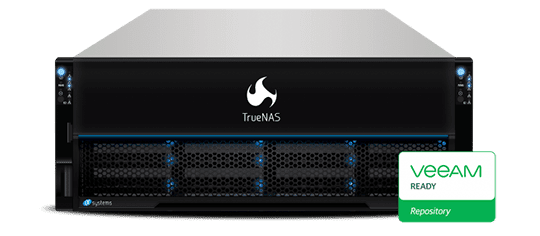 iXsystems has officially passed the Veeam Ready Certification for the TrueNAS M-Series product line of enterprise storage systems. The certification includes the TrueNAS M40 and M50 running TrueNAS 11.x or higher, passing test requirements for Full/Incremental Backup, Full Restore, and Instant VM Recovery on Veeam Backup Software.
---
TrueNAS Update Delivers OpenZFS Improvements and Cloud Sync Additions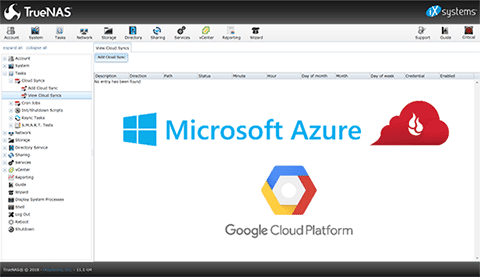 TrueNAS 11.1 introduces OpenZFS improvements and expanded integration with cloud services. In addition to Amazon S3, TrueNAS cloud service integration supports Microsoft Azure, Backblaze B2 Cloud, and Google Cloud Platform, making it easier than ever to use TrueNAS for all of your cloud storage needs.
---
NAB 2018



iXsystems attended the National Association of Broadcasters (NAB) show in Las Vegas in an effort to fully understand NAB, the M&E market, and its players.
---
CodeStock Academy 2018



CodeStock 2018 just wrapped up and we had a great time getting to meet all of the conference attendees! iXsystems was there to sponsor CodeStock Academy with our FreeNAS Mini giveaway, and as a presenting sponsor for CodeStock.
---
Stand Out with iX University's FreeNAS Training



Online training modules from iXsystems are designed to quickly get you up to speed to get the most out of your FreeNAS system. Each training module is 30 minutes long and cuts to the core of the information you need to become an expert in FreeNAS and OpenZFS.
---
Customer Quote of the Month
"The integration of TrueNAS with Backblaze B2 Cloud Services is ideal for our needs. The use of cloud sync gives us an easy to use and cost effective off-site disaster recovery solution."
– Aaron Echols, Lead IT Administrator, Benjamin Charter School
---
iXsystems, Inc.

At iXsystems, we have experience with every detail of solution implementation, including planning, custom application and driver development, hardware qualification, hardware integration, testing, and deployment. Turn to iXsystems and let us help you with all of your storage and server needs.