What if you could have a server OS that had built in RAID, NAS and SAN functionality, and could manage packages, containers and VMs in a GUI? What if that server OS was also free to download and install?
Wouldn't that be kind of awesome?
Wouldn't that be FreeNAS?
FreeNAS is the world's number one, open source storage OS, but it also comes equipped with all the jails, plugins, and VMs you need to run additional server-level services for things like email and web site hosting. File, Block, and even Object storage is all built-in and can be enabled with a few clicks. The ZFS file system scales to more drives than you could ever buy, with no limits for dataset sizes, snapshots, and restores.
FreeNAS is also 100% FreeBSD. This is the OS used in the Netflix CDN, your PS4, and the basis for iOS. Set up a jail and get started downloading packages like Apache or NGINX for web hosting or Postfix for email service.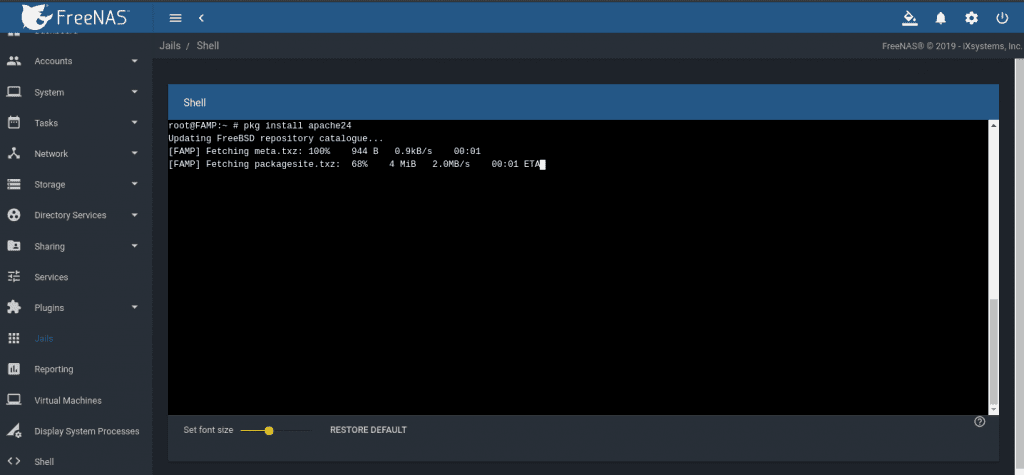 Not familiar with FreeBSD and need to run Windows applications? FreeNAS has you covered! The FreeNAS web interface allows you to create a small partition in your storage pool (zvol) and install Windows Server as a VM. You can even create an SMB share from FreeNAS that maps to both your work client and the Windows Server. This functionality lets you use FreeNAS to share files seamlessly between a work client and Windows Server. FreeNAS is also independent of the Windows environment, with great snapshot and recovery functions to ensure your data is safe.
Linux user? FreeNAS also supports virtualizing Ubuntu, Fedora, CentOS, RedHat, or any other Linux distro. SMB and NFS are available on FreeNAS and supports mounting those shares across your workstations and server VMs.
Most importantly, FreeNAS handles all of this with ease using a robust web interface. The UI makes it easy to start expanding functionality with a universe of plugins from media streaming (Plex), torrent management and downloads, and surveillance (Zoneminder). Plugins are installed as a predefined FreeBSD jail, which is a container-like solution.
FreeNAS is not just a NAS, it's a NAS+SAN+Server+Hypervisor+Jail Manager+ one heck of an OS. FreeNAS has all the functions you need for edge devices, remote servers, home data, and most small offices. All of this is contained in an easy-to-use interface.
Give it a try and find out why FreeNAS is an exceptional server OS for data-centric applications.
Looking for hardware? Our range of FreeNAS Minis is perfect for small and medium office use. iXsystems™ offers a full line of customizable and Certified hardware that scales from terabytes to petabytes.
If you need more robust support and mission-critical data management or backup, check out our TrueNAS line of products. TrueNAS systems include high-availability and enable your applications to run with "five nines" availability.
Just released, our new TrueCommand management platform also streamlines alerts and enables multi-system monitoring.
Our team is here to help you lower TCO and improve your workflow. Feel free to contact us to find out more.