Joined

Feb 26, 2021
Messages

6
Hi All,
Not sure if anyone else ran across this, but I wanted to confirm this is the right way to go about enabling the SmartD service in TrueNas Scale when running in a VM. I couldn't figure out why SmartD kept failing to start and did some searching, systemd was reporting back something to effect "ConditionVirtualization=no was not met".
I went ahead and edited the /etc/systemd/system/smartd.service and changed the ConditionVirtualization=no to ConditionVirtualization= (see below for example). Then went ahead and reloaded the daemon with systemctl daemon-reload and restarted the service with systemctl restart smartd. All looks good now and its running.
In the GUI (perhaps this isnt implemented yet, the smart results still do not show when clicking the "Add Smart Test Results Of..."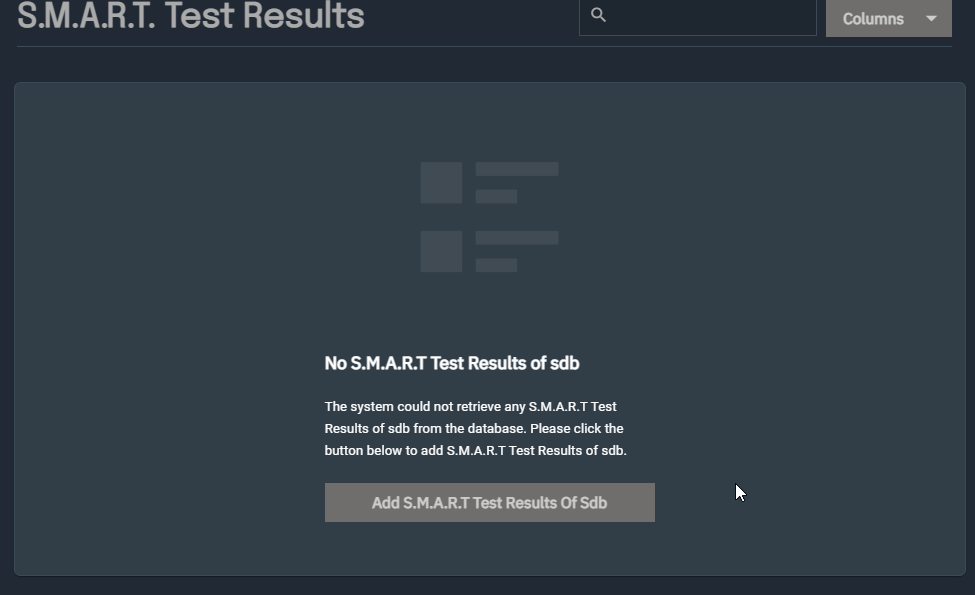 Code:
[Unit]
Description=Self Monitoring and Reporting Technology (SMART) Daemon
Documentation=man:smartd(8) man:smartd.conf(5)
ConditionVirtualization=

[Service]
Type=notify
EnvironmentFile=-/etc/default/smartmontools
ExecStart=/usr/sbin/smartd -n $smartd_opts
ExecReload=/bin/kill -HUP $MAINPID

[Install]
WantedBy=multi-user.target
Alias=smartd.service

Thanks,
John