Hi,
Hopefully details of my setup are in my sig. But the short version is that I have a FreeNAS and two ESX hosts (one normally turned of)
VM's are Domain Controllers, Firewalls (3), and a couple of application servers. Nothing strenuous.
The NAS provides iSCSI, NFS and SMB services
Symptom:
I loose all SMB access. iSCSI remains working as the VM's all continue working and I am unsure about NFS - but I think its good.
Restarting SMB does not work only a complete reboot works and that has its own issues. The server (NAS) won't reboot it just hangs as per the screenshot attached below.
When I log into the FreeNAS GUI, the Dashboard just comes up blank and none of the other menu options do much although triggering a reboot does work, just the reboot complains about processes not dying and then the process just stops.
What do I notice - all the shared folders just vanish
After the NAS has been rebooted further reboots are fine until the condition occurs again. The irregular, sometimes every day, and sometimes a few weeks go by before it happens.
I am not sure how to approach this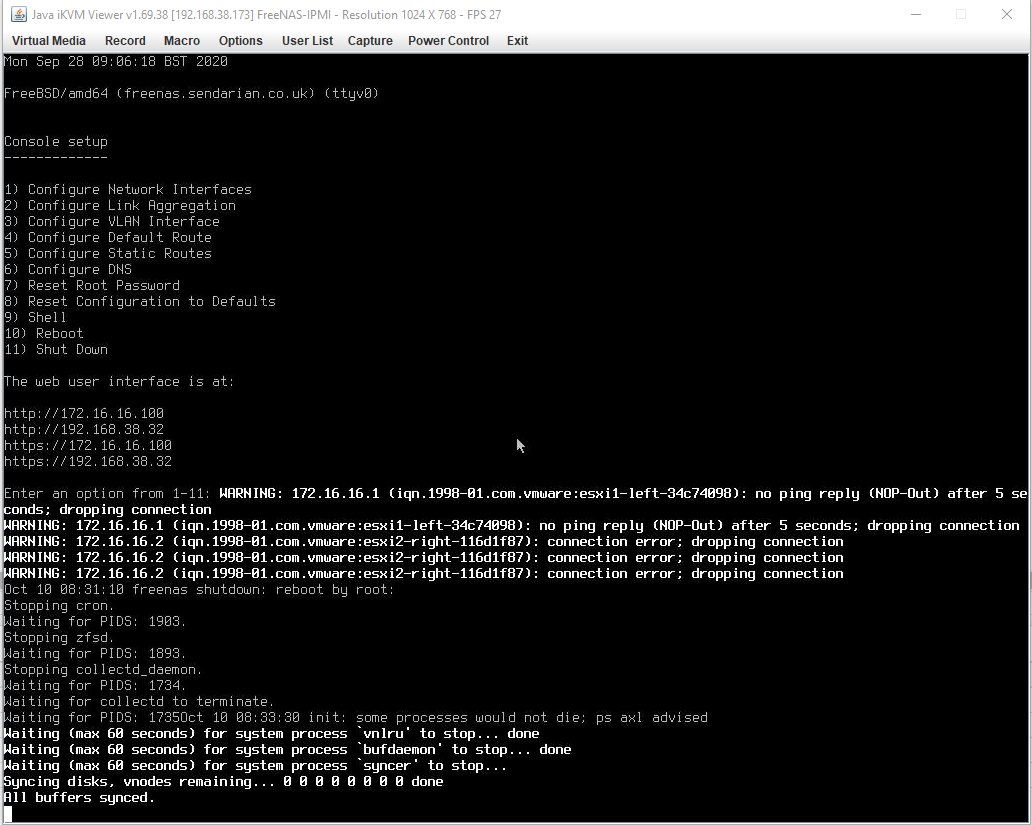 N.B. the 172.16.16.0/24 network in the screenshot is the dedicated iSCSI network