Hi everyone!
I run my SMB shares off TrueNAS 12.0-U2, the system runs flawlessly for the most part. I do run a few SMB shares in parallel and the problem I'm running into is present in all of them. Here's what happening:
each time I try to
remove a
folder
and its files
from the recycle bin in my SMB share, I get an error stating that
I lack permissions
from the owner.
WAIT!
All
individual
files in the folders
have the right permissions and I can remove all them in a batch,
no problem. Not if I try to remove the
folder,
though.
Also, the
folders cannot be removed form windows explorer even if empty
.
I can remove everything if I SSH into TrueNAS and run rm for the recycling bin, no problem either.
The folder cannot be removed from windows explorer
until I re-apply my Share ACL in TrueNAS' GUI
. No changes needed, no need to strip it or anything, just re-apply it. After that everything works, untile the next folder gets placed in the Bin and the issue starts presentig itself again.
I can see the
folders'
permissions in windows security tab (both for my user and the relative group) and they're flagged as
Special Permissions
. Files' permissions are perfectly normal, as they are in the Dataset ACL.
Has anyone experienced this problem? For me it started after I rebuild all my SMB shares after the in-place upgrade to 12.0-U1. Thank you for any tips you're willing to share.
Ok, now some screenshots of the SMB settings: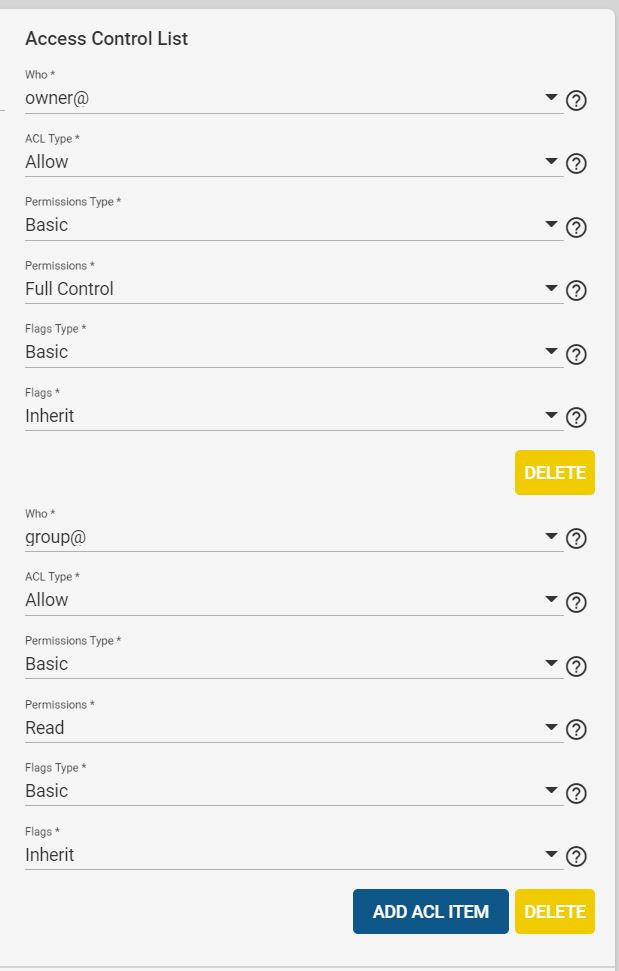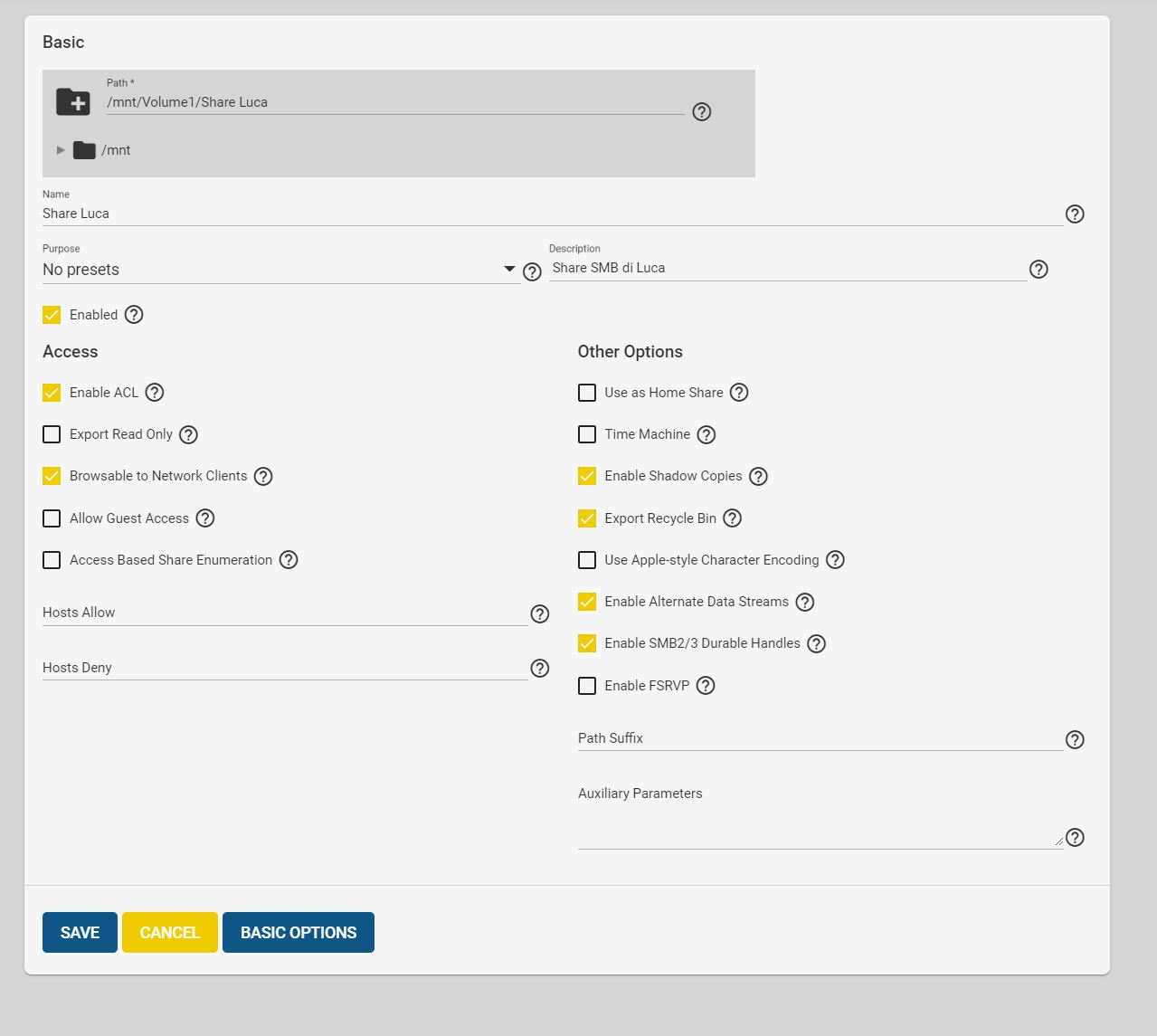 Last edited: