Joined

Jul 12, 2019
Messages

41
Hi,
I want to add redundant UPS to my FreeNAS server. Actually the UPS is already there, but of course I also want to shutdown FreeNAS (and other connected servers) when battery is low.
Overview: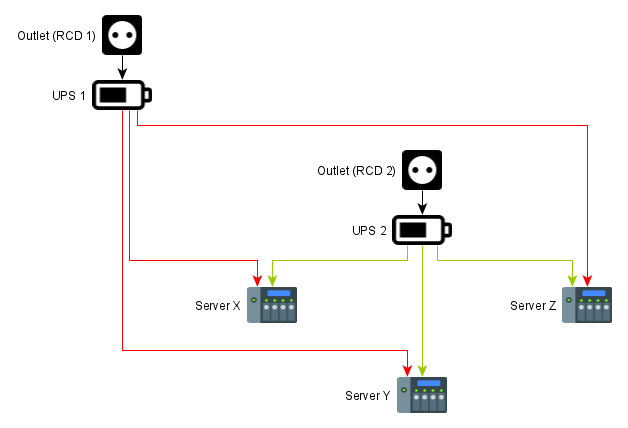 There are two UPS, each connected to it's own RCD. The UPS are powering several servers, each with redundant PSU. So maybe server X runs FreeNAS, server Y runs some Linux and server Z runs whatever else.
My idea was adding SNMP cards to both UPS and let all servers query battery state over network. If battery runs low, all servers should shut down. Will this work or am I missing something?