Joined

Feb 1, 2012
Messages

611
We are decommissioning a bunch of HPE DL380 servers - so a grabbed a couple :)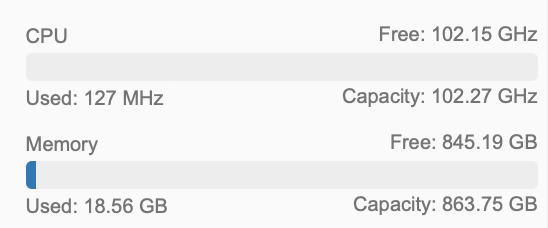 Trying to figure out a way to stop virtualizing TrueNAS. This is not due to any issues with TrueNAS being virtualized, I have been doing that for years... It is because I want a cluster :| But I just cannot justify the power costs to run so much CPU in my house.
Alas, I am leaning towards shifting from my SuperMicro to the DL380. I am likely going to leverage the DL380's RAID card and run my VMs on DAS and just keep my data on TrueNAS. We will see. Anyone else running similar to this? The iSCSI performance has been great but DAS SSDs are going to be quicker and easier to deal with. I use Veeam to backup now, so I am no longer really leveraging ZFS snapshotting.
Anyway, has anyone else had the same struggles trying to migrate back to separate servers for ESXi and TrueNAS?
Cheers,