Joined

Dec 16, 2017
Messages

95
As mentioned here
https://www.truenas.com/community/threads/disks-on-hpe-p410i-sas-controller-not-recognised.91399/
I have the wrong SAS controller that only allows disk access if RAID conf is in place. This is true for most OS's I have tested and the HPE P410i just seems to work that way: no raid = no drives.
@HoneyBadger
and
@Newfoundland.Republic
made som good suggestions in that thread and normally that should be enough. However, when I went looking and documenting what I actually need to replace the card I realized additional information might be needed. I got my servers as-is and did not have any reason to dig in to SAS cards or configurations previously, apart from updating the FW I did not see any issues with that or how I have used them up till now. And thats fine, its a learning environment.
So I post here for additional info.
Having read
the document about it
I am better equipped and aiming for an HBA based on
The LSI 9211-8i (PCIe 2.0 based on LSI 6Gbps SAS2008) and LSI 9207-8i (PCIe 3.0 based on LSI 6Gbps SAS2308) both require firmware 20.00.07.00.

The LSI 9300-8i (PCIe 3.0 based on LSI 12Gbps SAS3000) requires firmware 16.00.01.00.
which should be fine.
However, I am asking for a clarification. Look at below pictures:
This is the HPE P410i card, which is standalone and not integrated in the Motherboard,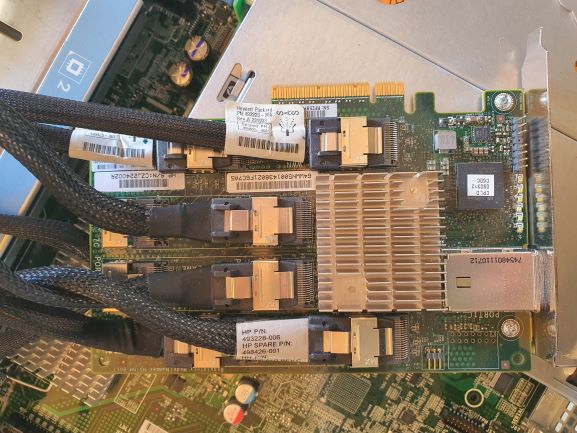 That has 6 connectors, 4 of them goes to the backplanes of the drives: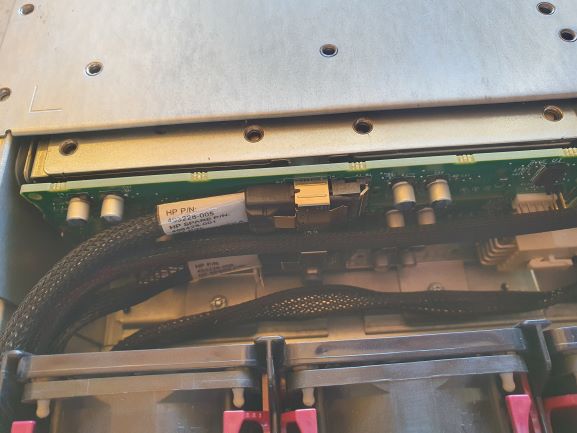 Two of those conectors goes to the Motherboard: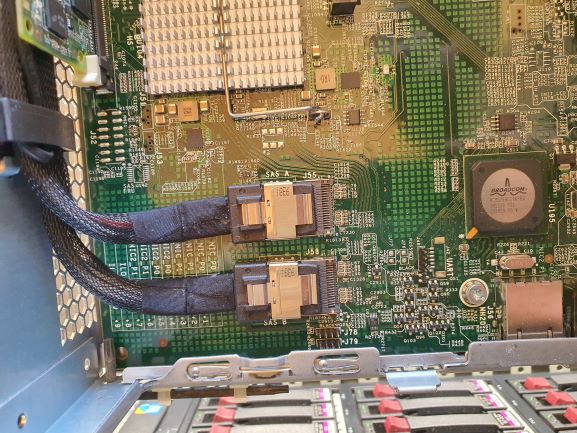 So I am a bit confused as to how to connect a new HBA in this.
Would it be worthwhile to get a 12GB HBA? Will the performance increase accordingly?
Like a
https://www.ebay.com/p/18020412708?thm=1500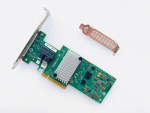 or maybe this one that comes with cabling:
https://www.ebay.com/p/18020412708?iid=124201513872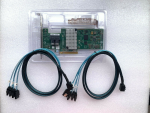 Last edited: