Hi,
I've enabled VMware-snapshots via Storage -> VMware-Snapshots. The datastore is a
zVol

When I go into Pools, and try to make a Snapshot for that Volume, I don't see the option to take a VMware one.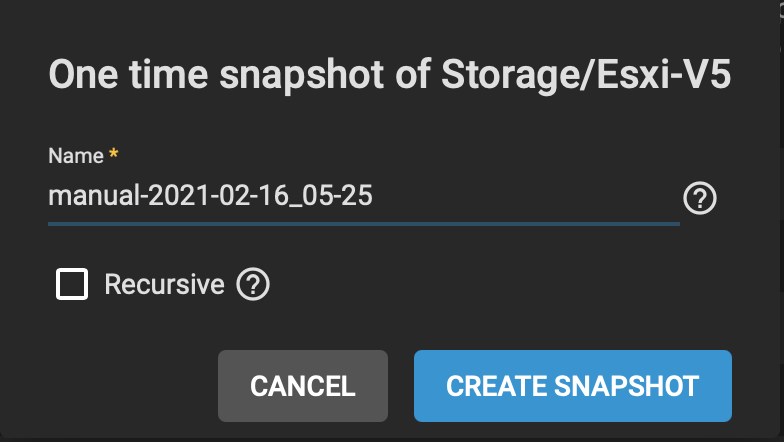 However, if I select some
datasets
(but not all datasets) I get the option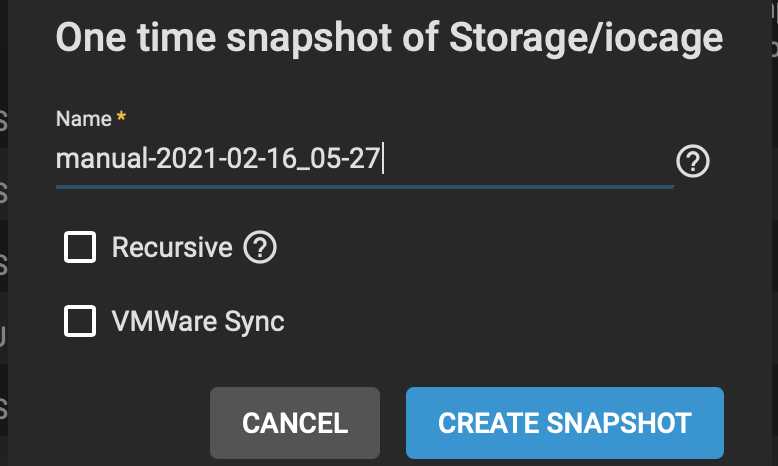 Is this happening to anyone else?