Hi All, newbie here. Am I wrong thinking that setting sync=always on a volume with a dedicated ZIL (SLOG) will have faster write performance? because I am getting different results.
I have a FreeNAS mini XL with 4 off 4TB WD red in Raid Z2 with 2 off 256 GB Samsung SSD used as SLOG (mirrored).
I used LAN_Speed_Test program and I have these results:
Sync = Always Write speed is: 521.9 Mbps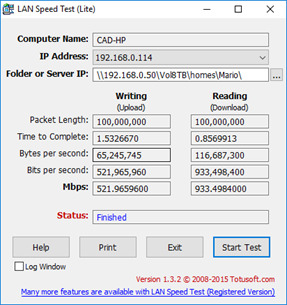 Sync = Standard Write speed is 749.4 Mbps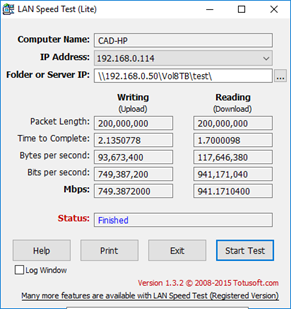 As you can see I am getting 150% faster speeds with sync=standard.
what am i missing?, should I leave it as Sync = standard?
Is the performance better with bigger files being written?
Would i get better performance if I had a sinlge SSD as SLOG (Not mirrored)?