Hi,
I am completely new to FreeNAS. I completed the install the other night and all seemed fine. I setup my volumes and created some datasets then powered down the machine to configure it this weekend. Today I log in and after entering username and password, the GUI does not load correctly. After some fiddling I found out that if I do a complete cache refresh (CTRL-F5) of the browser and it reloaded the GUI perfectly. I have tried Chrome and Internet Explorer, both are the same. I have restarted the machine and it is still the same.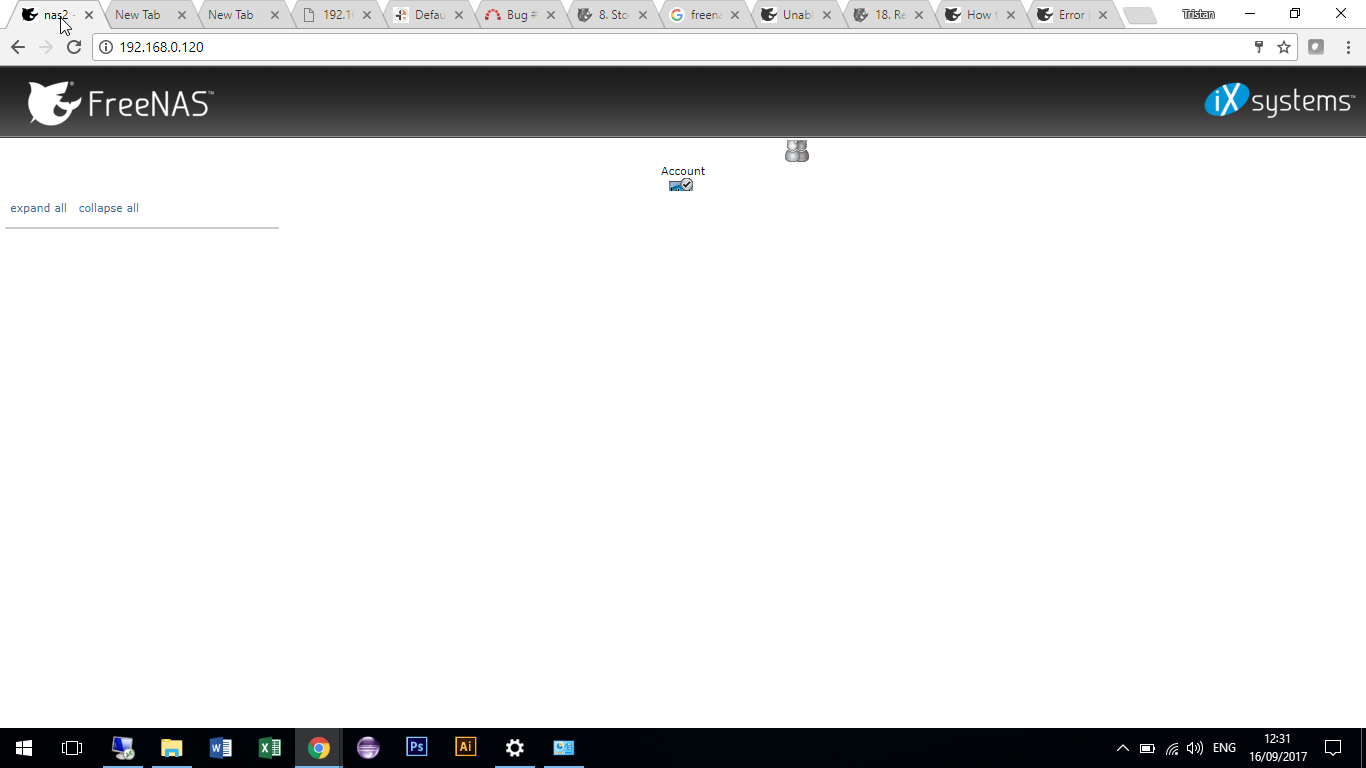 Another problem is that the dataset configuration popup window is also no longer loading, it pops up and seems to display http request code instead of the GUI.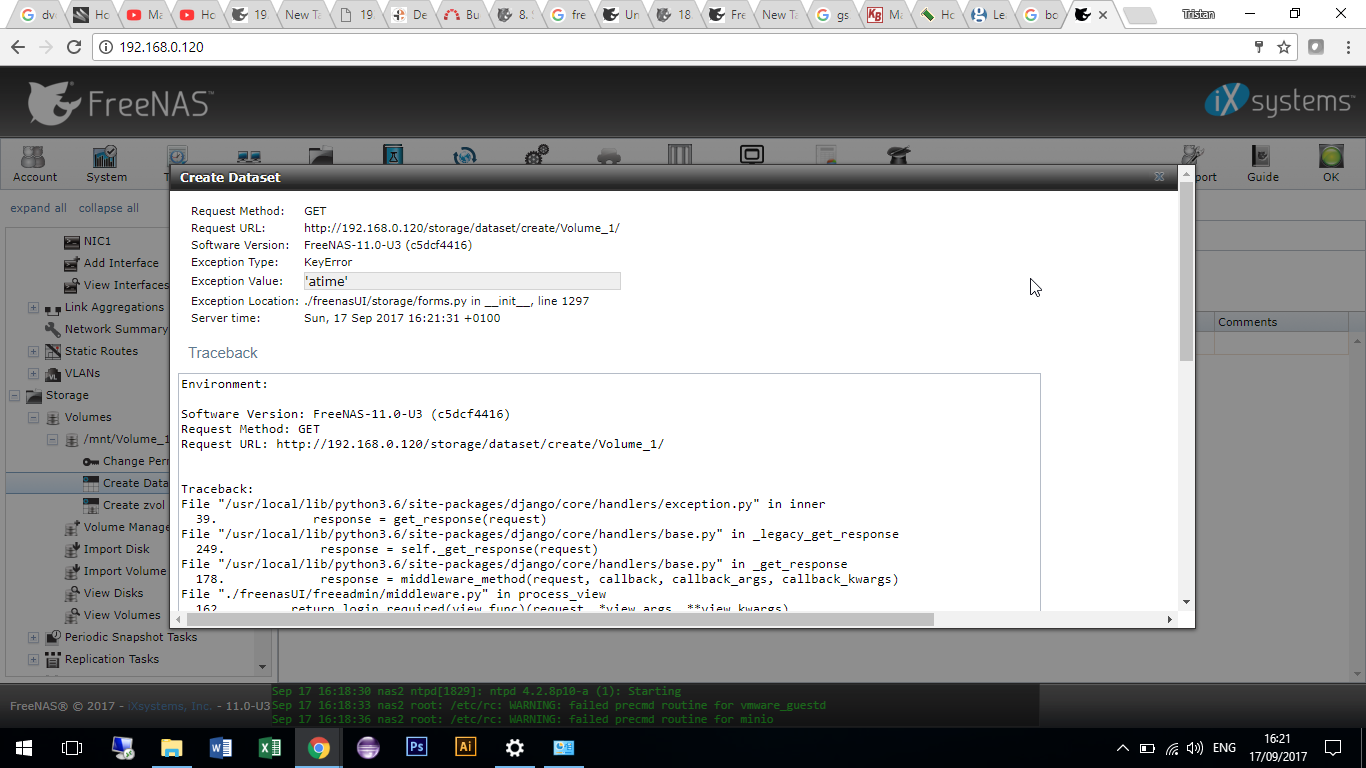 Anyone have an idea on what is going on and how to sort it out?
For a first experience using FreeNAS, I am a little worried as this is a new install and already not going to plan :(
Cheers,
Tristan