Hi,
I've recently upgraded my Freenas 11.3 to Truenas 12.0. Now, when I click on Report, plots are not displayed anymore.
Notice URL
http://freenas.local/reportsdashboard/cpu
without path
ui
just after
http://freenas.local/
, whereas this
ui
path is present for all other URL.
Moreover, when I enter this URL, and that I click on "Dashbord" ("Tableau de bord" on this picture) for instance, I get this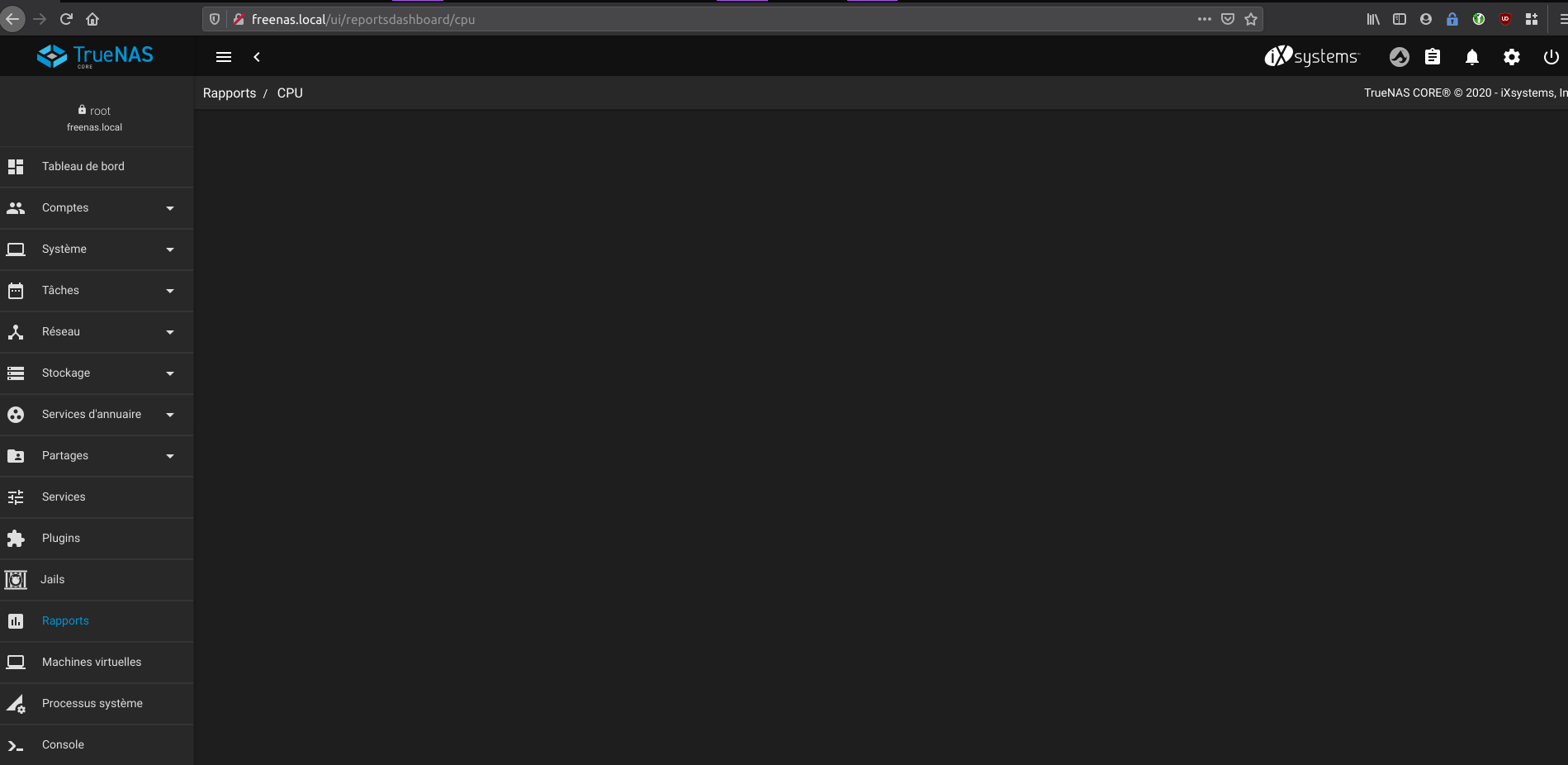 Notice here that
ui
appears and that the last part of the previous URL is preserved.
Is somebody able to explain to me if this bug is solvable? And How?
Thank you.