Joined

Sep 25, 2020
Messages

3
Hi folks!
I'm trying to setup some storage on some old obsolete SuperMicro hardware I got for free by hauling it off the property so the former company didn't have to ( :D )
It was running Nexenta a few years ago, then got shut off due to being replaced with newer hardware.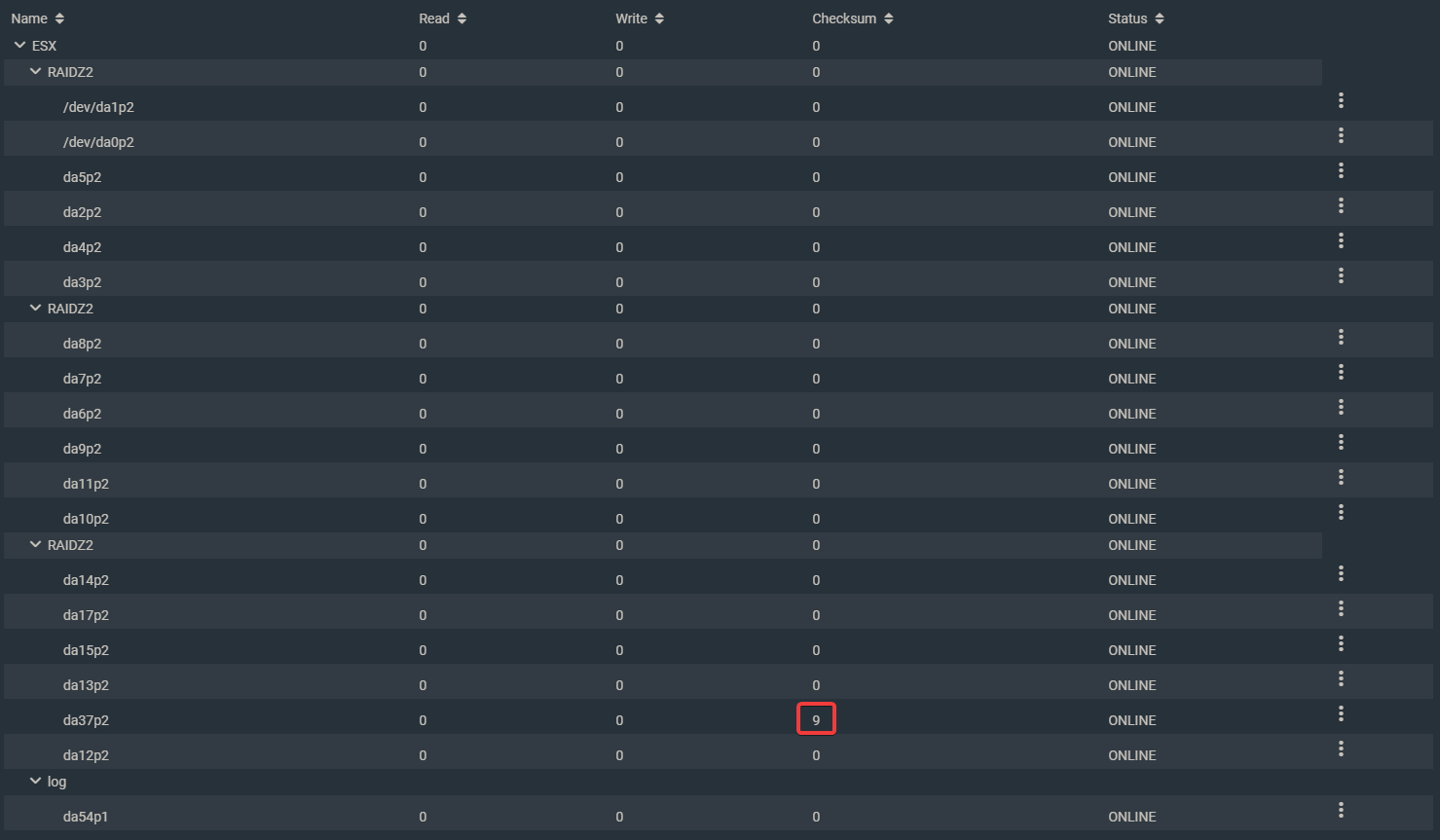 It's composed entirely of 300gb Seagate SAS drives, LSI controllers of sorts and one SSD for log.
~90GB RAM, Intel Xeon 8-core something or the other from around 7 years ago.
Compression and dedupe is enabled.
The strange thing is, the last of the RAIDZ2's keeps having one disk go bad with checksum errors.
No SMART errors reported.
If I replace the disk, it'll resilver fine and then the checksum errors start again.
This will happen even if the disk is in another spot in the enclosure, or even in another enclosure!
Along with this, /var/log/message get's spammed with this: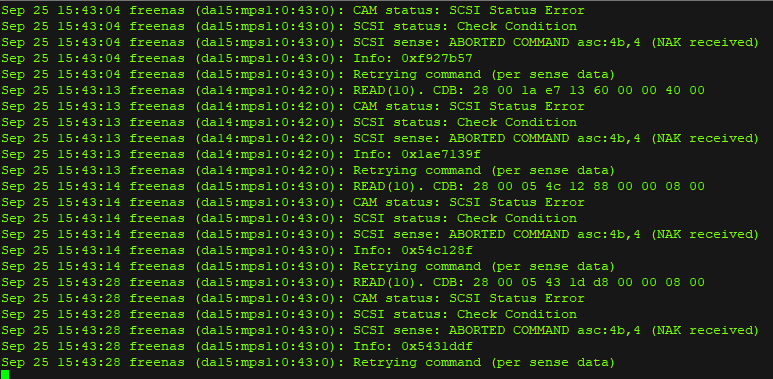 da12 -> da17 as far as I can tell, so it's the same RAIDZ2 as the slot that keeps failing.
Oddly enough, da37 doesn't show up in the logs.
I've opened up the enclosures and the server and checked for loose connections, dust etc. all looks good.
I'm at a loss here guys.