So I upgraded to 11.3RC2 last night from 11.2U7 -- I'm really liking the changes thus far however there seems to be a few quirks which maybe someone could help me
My first major complain is in the Jail configuration page (or Jails/Edit). When I first enter the GUI page the SAVE button is greyed, and after making changes to some of the jail settings, the SAVE button remains greyed. How do I save settings when this button is always inactivated? The jail is not running when trying to make these changes?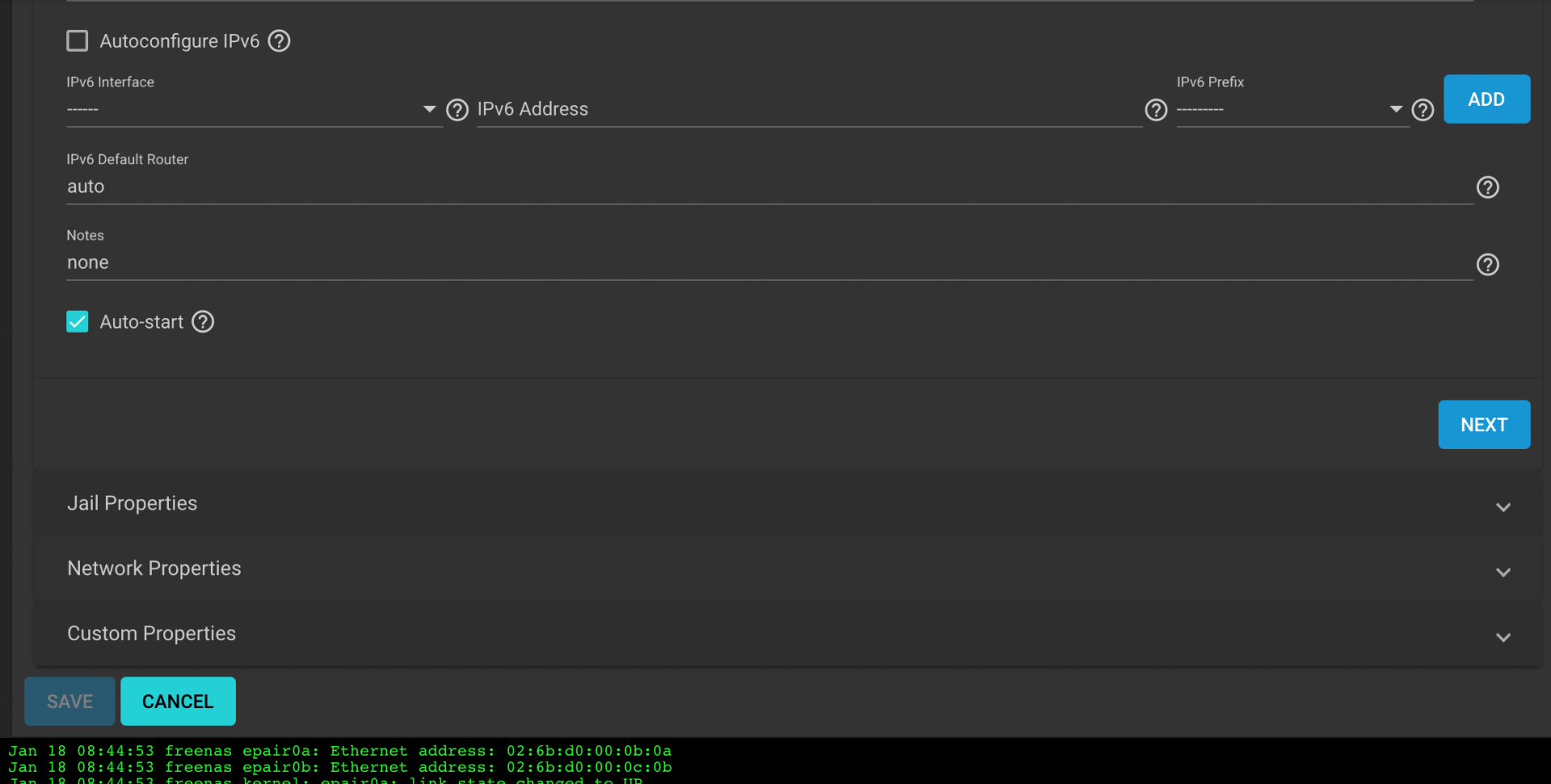 Question #2
Is the IPv4 Interface and the interfaces field redundant? Don't these serve the same purpose?
Thanks -- the inability to save things is super annoying