Joined

Aug 26, 2019
Messages

3
Hello.
Firstly, sorry for the bad google translation ...
I am having a problem with an NC523SFP adapter.
When I access the NAS through ip 192.168.10.240, I can "see" the contents of the folders.
When I try ip ip 172.17.12.10, (NC523SFP) I can get to the folders, ping responds but I can't open them.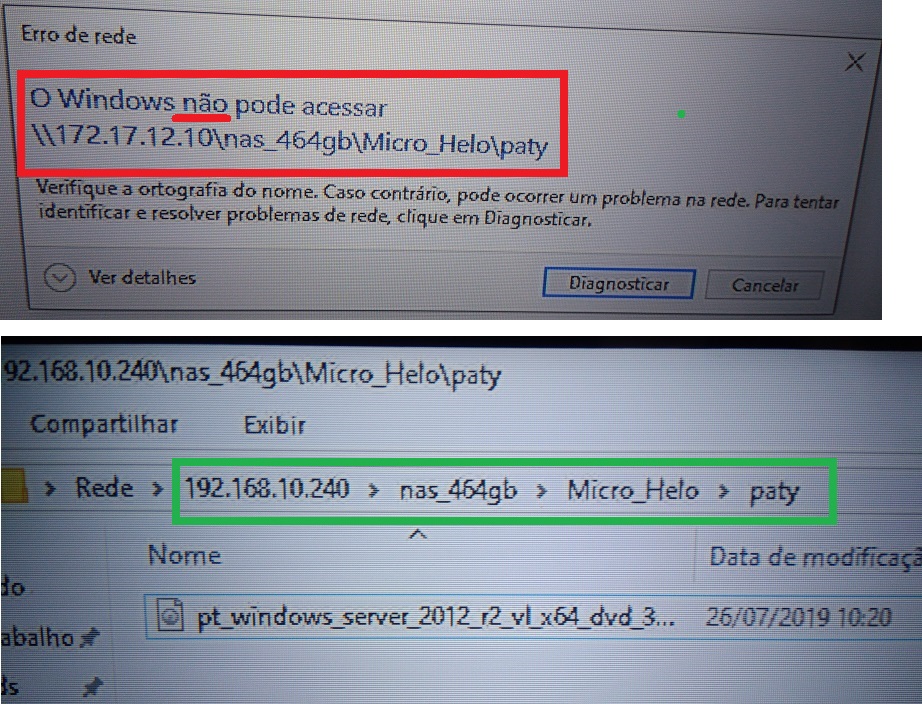 Interface and SMB configuration: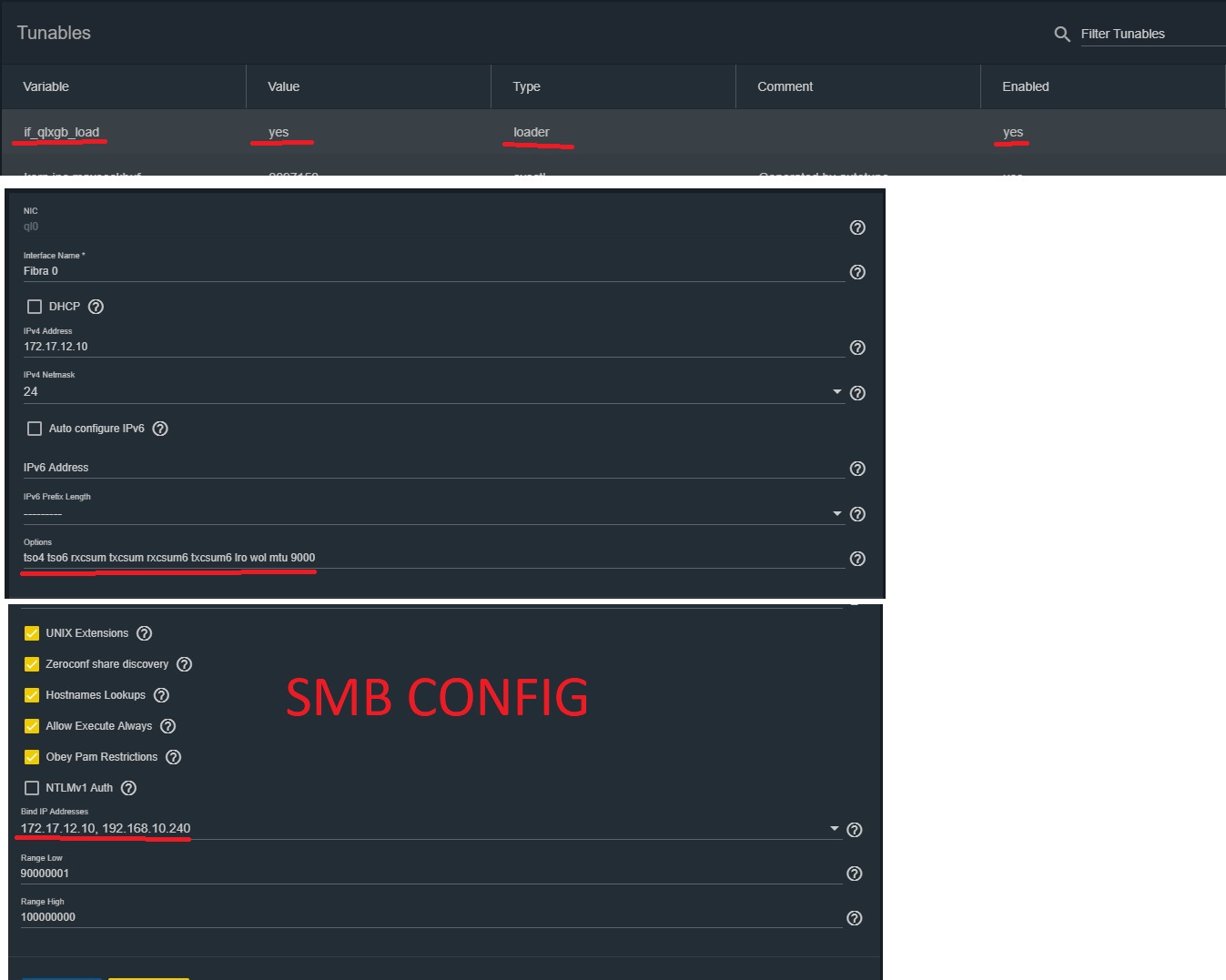 windows config: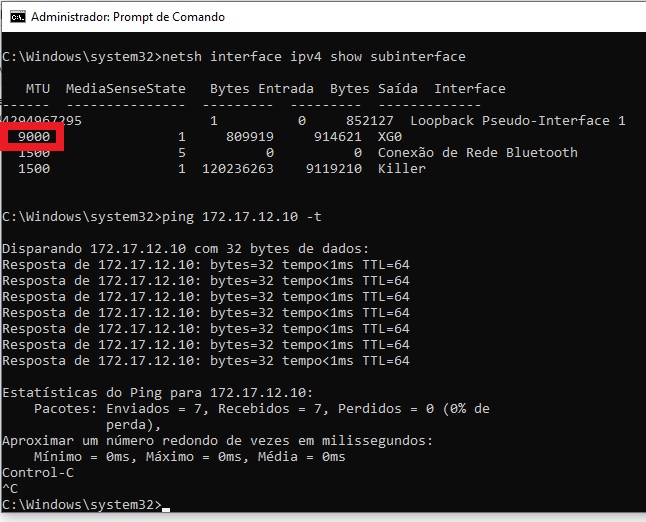 Before I set MTU 9000 on the NC523SFP adapter, there were several errors in the terminal and there was no ping response. After configuring mtu, I got a ping response, but I don't have access to the shares, as described at the beginning of the post.
I appreciate any help.