Ive got a couple of system crashes that left no logs or kernel messages :S so Im trying to see what it might be.
Im using a LSI 9300-8i with 6 SSDs.
a) Do I need to do any BIOS updates or it seems ok to you?
root@truenas[~]# sas3flash -list Avago Technologies SAS3 Flash Utility Version 16.00.00.00 (2017.05.02) Copyright 2008-2017 Avago Technologies. All rights reserved. Adapter Selected is a Avago SAS: SAS3008(C0) Controller Number : 0 Controller : SAS3008(C0) PCI Address : 00:00:10:00 SAS Address : 500605b-0-0915-a7d2 NVDATA Version (Default) : 0e.01.00.07 NVDATA Version (Persistent) : 0e.01.00.07 Firmware Product ID : 0x2221 (IT) Firmware Version : 16.00.01.00 NVDATA Vendor : LSI NVDATA Product ID : SAS9300-8i BIOS Version : 08.37.00.00 UEFI BSD Version : 18.00.00.00 FCODE Version : N/A Board Name : SAS9300-8i Board Assembly : H3-25461-02H Board Tracer Number : XW64122ED2 Finished Processing Commands Successfully. Exiting SAS3Flash.
b) On the ASUS bios (11th gen intel) the LSI card seems to be in Legacy mode (from the BIOS -> Advance menu). Is this the recommended?
c) I have a 120mm Noctua fan very very close to the LSI (half an inch / 1cm). Low RPMs but I think its ok. No?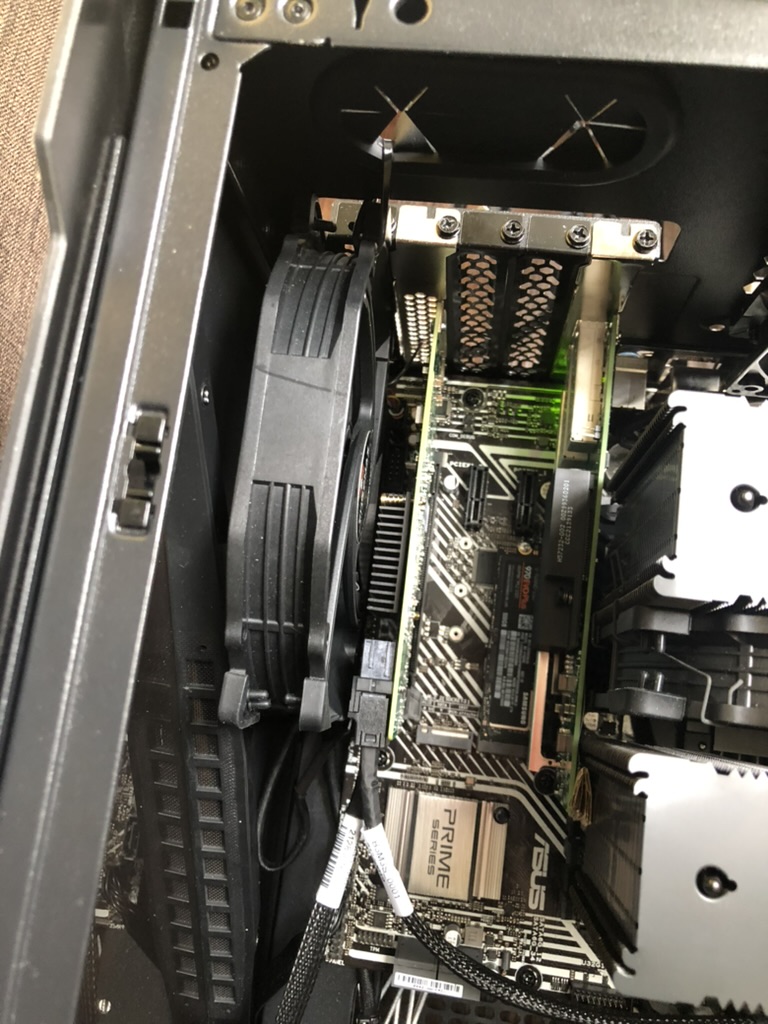 Thanks