Joined

May 11, 2016
Messages

5
I could really use some help setting up the Emby Plugin.
I'm very new to this, but was able to read through tons of forum posts, and setup a very good freenas box (48TB of storage), which I share via CIFS to several Windows boxes, and a Nvidia Shield TV.
I have setup the shares (/Storage/Media/Movies and /Storage/Media/TV), and everyone has access to them no problem (user: nobody, group: shareusers). On the Windows systems I can browse to the share using \\freenas\Movies or \\freenas\TV.
Again everything so far has been working great. Now, onto Emby. I followed several posts on how a basic setup of Emby should be, but they all seem to be missing several steps that a newbie like myself needs to complete the setup.
First thing I did was install the plugin (piece of cake).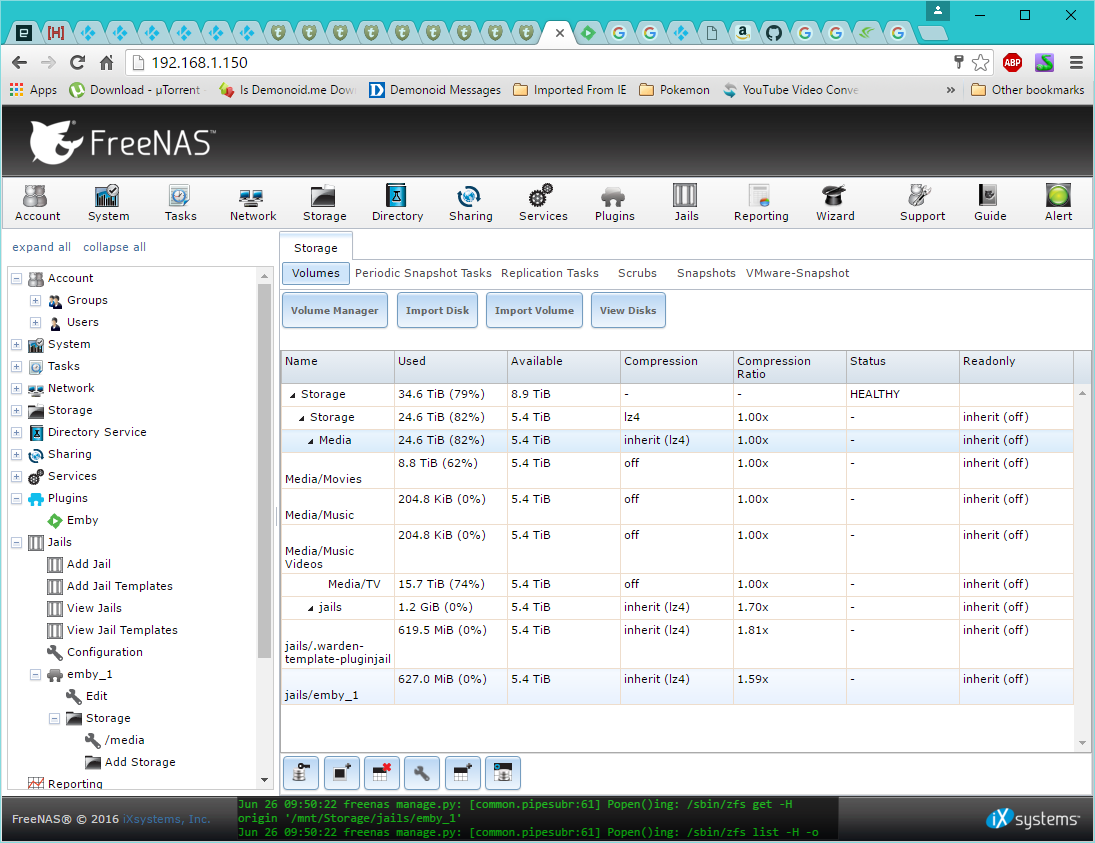 Under Jails, the emby_1 Storage/media looks like this...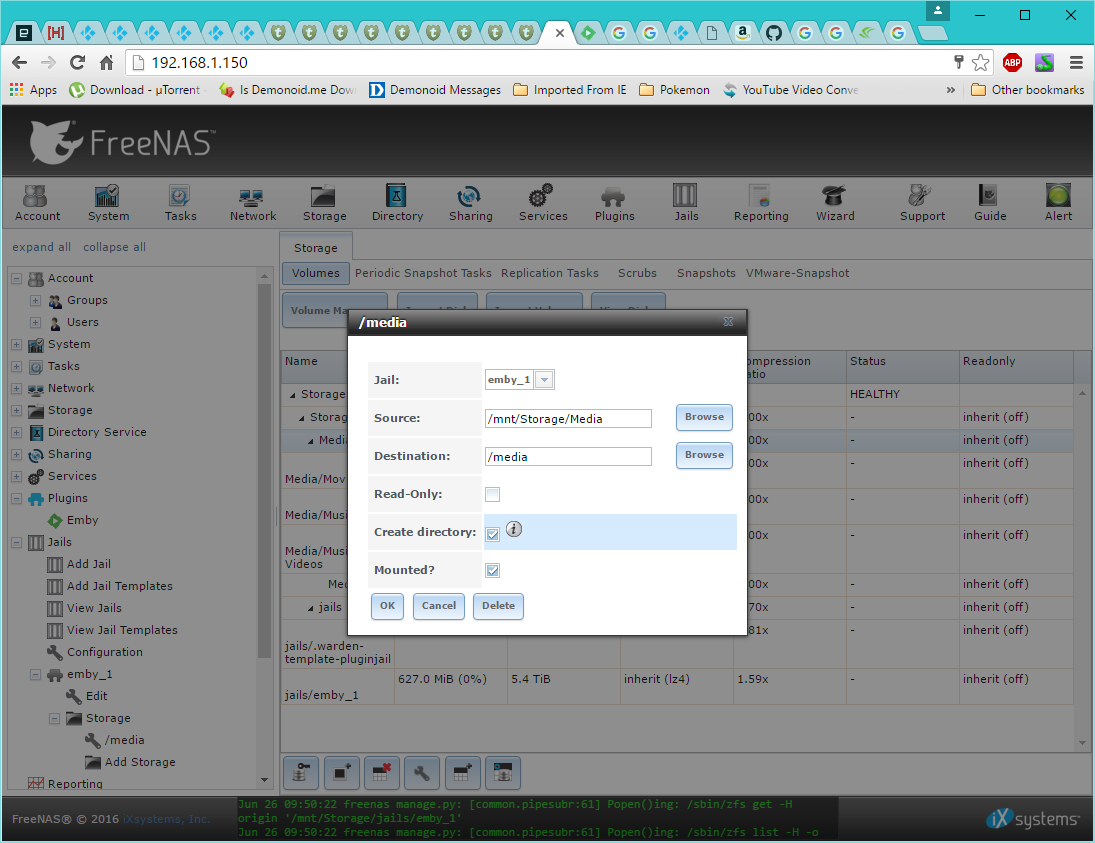 I'm able to start the Emby plugin, and go to the webpage listed (192.168.1.102:8096) without issue.
The problem happens when I try to add the content to Emby, it doesn't seem to recognize my movies path (/mnt/Storage/Media/Movies) and gives me the following error:
"There was an error adding the media path. Please ensure the path is valid and the Emby Server process has access to that location."
I've tried dozens of different (/Storage/Media/Movies, or /Media/Movies, etc) ways to add this storage, and all give the same error.