I have a primary box (build FreeNAS-11.1-U6) that I replicate to a backup box (build FreeNAS-11.1-U7). Here is my replication task: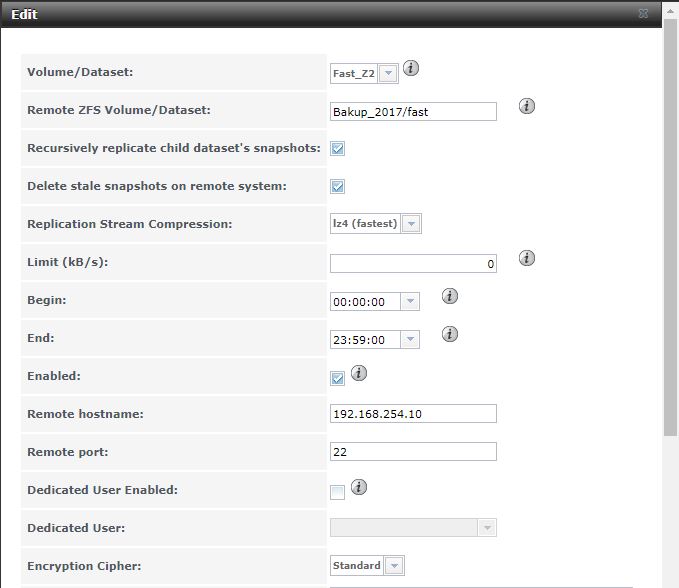 I have another duplicate task for another dataset.
On the first replication task run, I received this error:
Replication Fast_Z2 -> 192.168.254.10:Bakup_2017/fast failed: cannot mount '/mnt/Bakup_2017/fast/Fast_Z2': failed to create mountpoint
Since then, I have received no errors and the current display is this:

I am not a seasoned Freenas veteran here. The structure looks good but how do i KNOW that the backup box has everything the live box has:
Live box: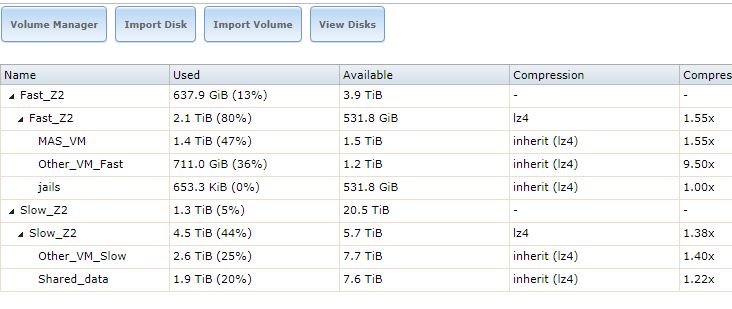 My backup box: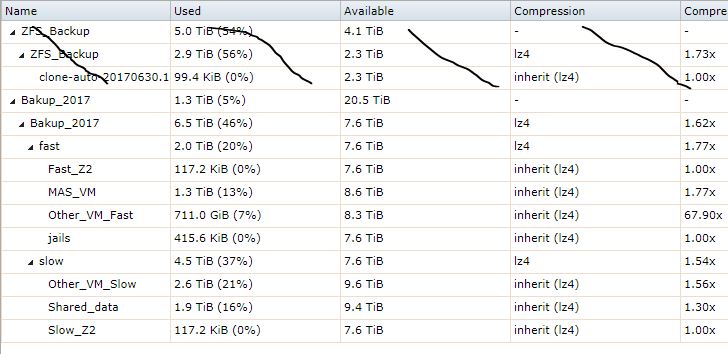 Am I good to go or do I need to reconfigure and re-run?