Joined

Dec 8, 2017
Messages

442
I recently upgraded to 11.2-U3.
I have a dataset Files, and within it are all my folders (not child datasets) like Music, Movies, etc. I have those subfolders shared out via SMB, with the new shadow_copy_zfs object selected.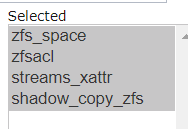 My issue is that I am unable to access snapshots in those folders view previous versions in Windows: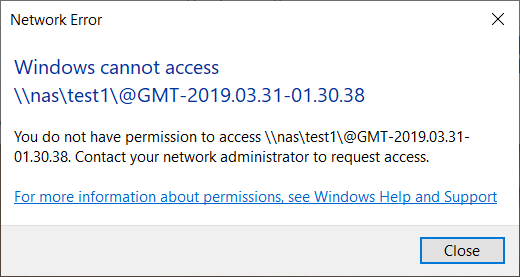 In the example above, the folder shared out is /mnt/MainPool/test/test1.
I can however access the snapshot in the actual dataset share "test" which "test1" is in if that makes sense. Any datasets that are shared via SMB, and not folders, seem to work fine.
Any child datasets that are shared out via SMB work fine - it's just the folders.
I have tried setting permissions to 777. Tried switched to Windows permissions from Unix.
This functionality used to work just fine, although I was previously selecting individual snapshots instead of using shadow_copy_zfs. Can anyone replicate this?