My freenas has a pool which consists of two 5TB disks in RAID0 (no raid basically) shown below.

I am trying to extend this pool, so I added two 8TB disks into the machine.
First I extended the pool with one 8TB disk and I got the warning "You are trying to add a virtual device consisting of 1 device(s) in a pool that has a virtual device consisting of 2 device(s)" as shown below.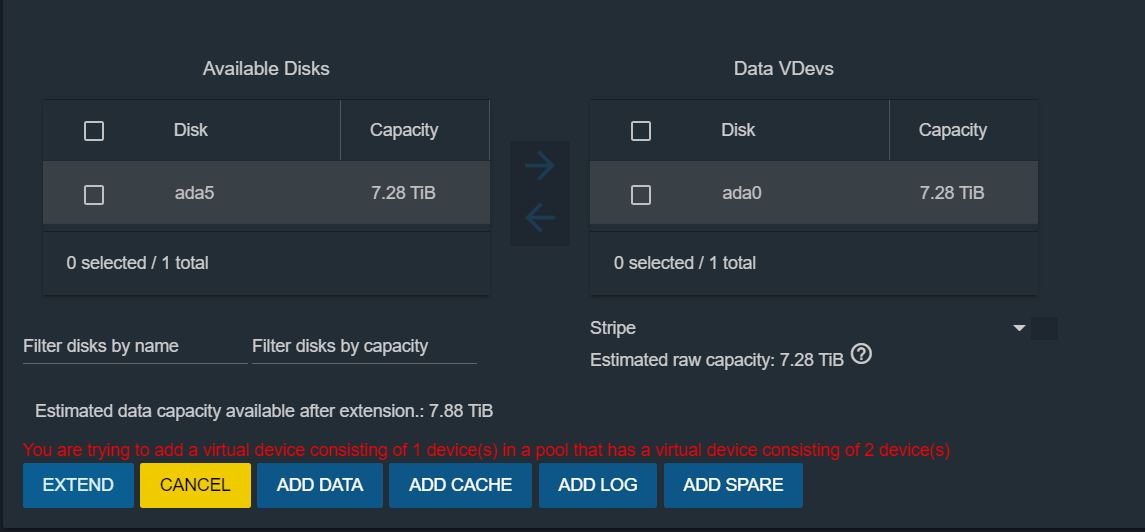 Therefore, I added the 2nd 8TB disk into the new vdev. However, I got one more warning "Adding data vdevs with different numbers of disks is not recommended. First vdev has 1 disks, new vdev has 2." on top of the previous warning as shown below.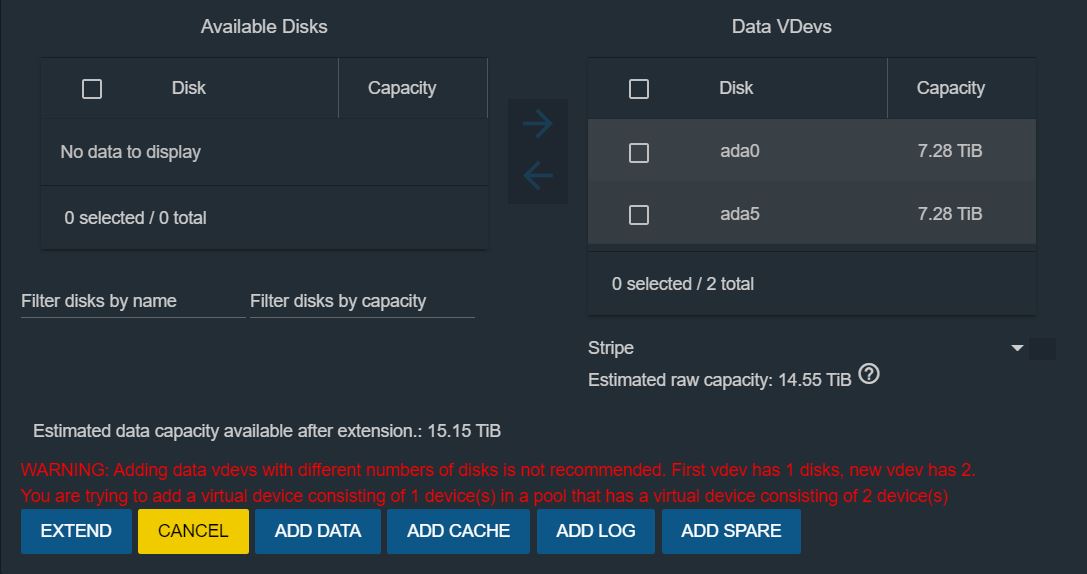 I am totally confused by the 2nd warning since my current vdev, as shown in the 1st picture, consists of two disks.
Please advise how I could extend my pool safely. Thanks in advance!