Joined

Jan 4, 2014
Messages

1,491
This is not a TC issue, but it does highlight the value of TC in identifying patterns. Here's a TC dashboard view of a number of servers.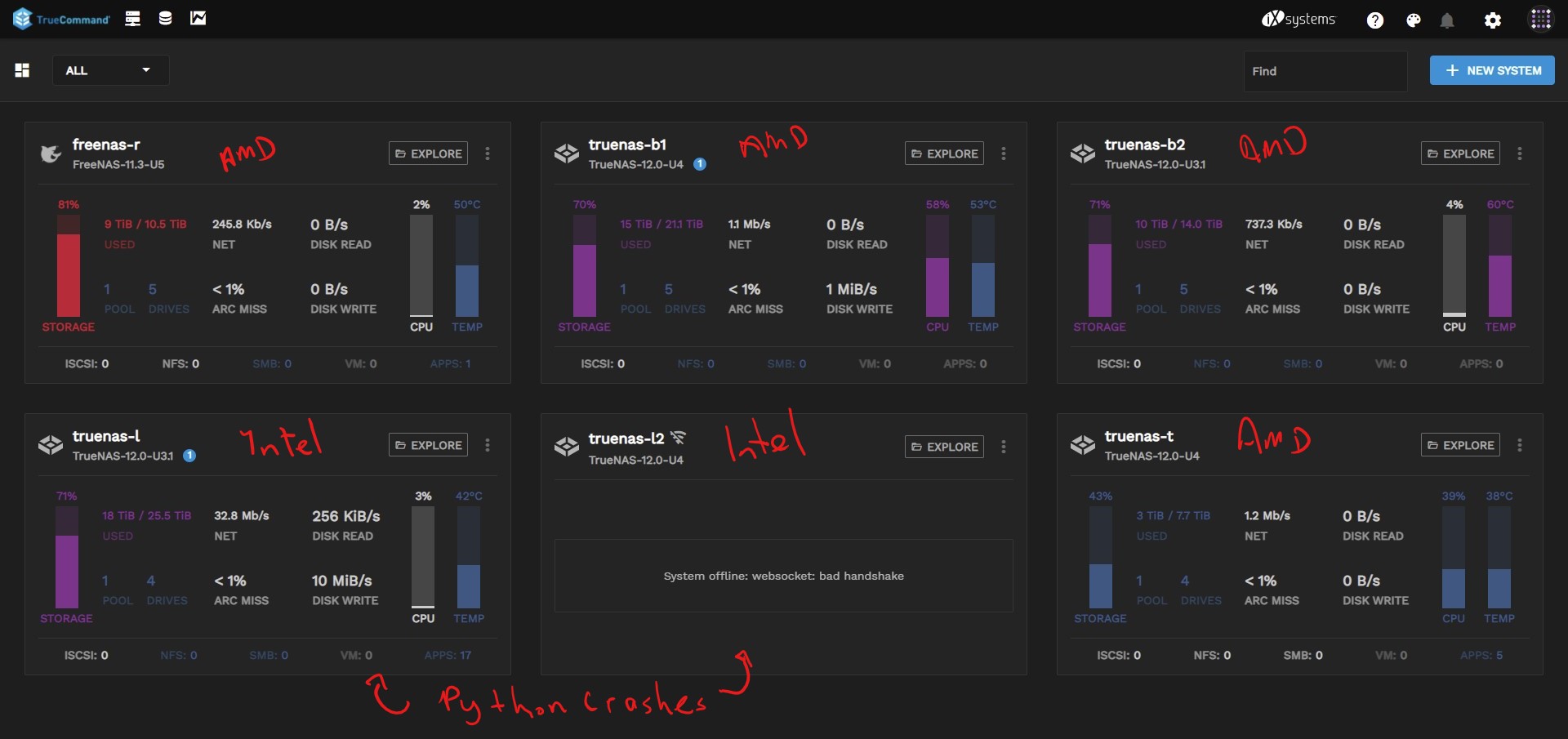 One of the systems is offline. I'm also not able to connect to the server UI.

This is symptomatic of the python crash that been reported in many guises on the forum. The way to temporarily resolve this is to SSH into the server and restart the middleware. A server restart isn't necessary, but the issue reappears every couple of days, which is annoying.
Code:
root@truenas-l2[/]# service middlewared restart
Stopping middlewared.
root@truenas-l2[/]#

Magically, the server UI is now accessible and the server is no longer offline in TC. Sure enough, the python issue is logged on the TC Alerts card for the server.

Patterns have emerged. Returning to the first image of the TC dashboard:
I've only ever seen python crashes on the two servers with Intel processors and never on the servers with AMD processors.
The middleware crashes more frequently on the Intel server running 12.0-U4 and less on the Intel server running 12.0-U3.1.
There is already a ticket out for the python crash issue
NAS-109709
. The ticket refers to an image that supposedly fixes the core dump issue, but as the Intel servers are production servers, I'm unable to test the fix and will instead await the release of 12.0-U5. I'll add this thread to the ticket though.