Joined

Feb 25, 2021
Messages

2
Hi Community,
I have some issues with the NVME ZFS pool performance over 100GbE
The setup:
The Server:
TrueNAS 12.0 U2.1
CPU:AMD Ryzen 9 3900x
Motherboard: X570 Aorus
Memory: 128G
Mellanox 100G SFP
3x 2T PCIE4 NVME (benchmark> 3500mb/s r/w)
The Client:
CPU: i7 9th Gen
Memory: 16G
Mellanox 100G SFP
1x NVME (benchmark> 3500mb/s r/w)
Network bench using iperf3 between client and server:
30~40Gbit/s (although there is a bottleneck somewhere between two systems, but theoretically should do 30/8~40/8 = 3.75~5 Gbyte/s)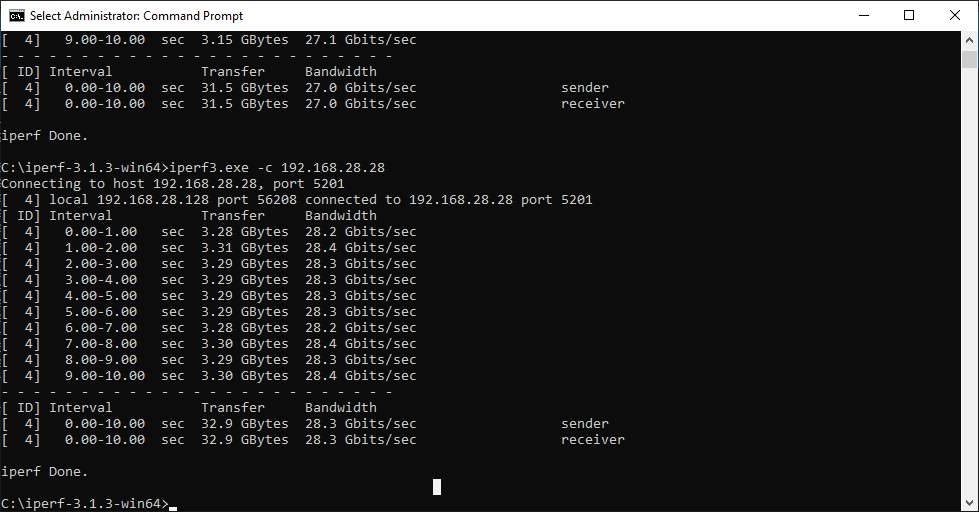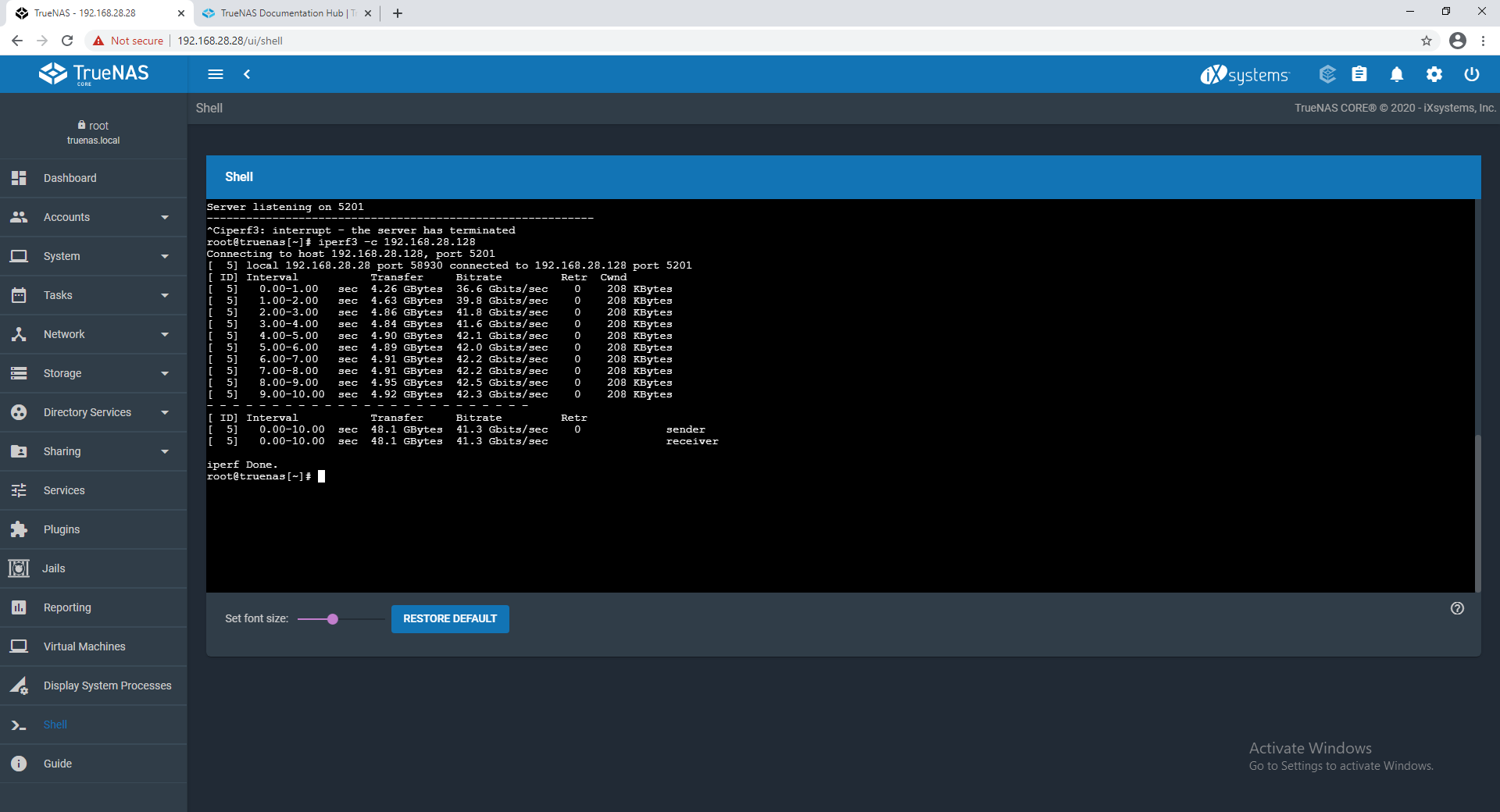 The pool test:
pool1:
1x nvme by itself.
pool2:
2x nvme stripe
or
vdev1: 1x nvme
vdev2: 1x nvme
write sync off, mtu 9000,
pool1: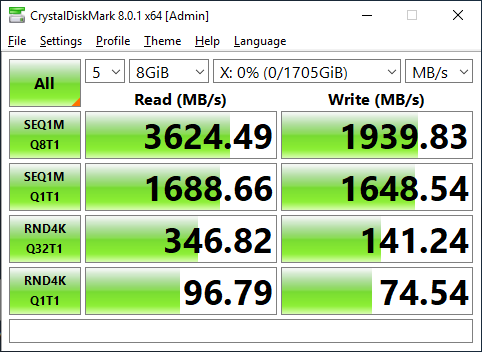 pool2: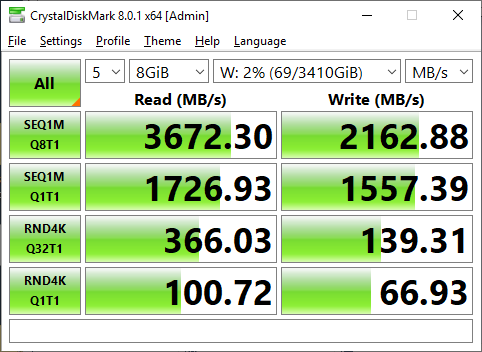 as you can see there is no performance gain at all for pool2. I tested 3 nvme in stripe and still not gain.
Shouldn't pool2 perform 2x times faster than pool1 and saturate the available bottlenecked 100G (30~40Gbit/s)?
In real world copy via samba share,
server -> client
60G file
pool1: 1.5Gbyte/s
pool2: 1.5Gbyte/s
to test if thats the single pool limit, i have:
server -> client
2x 60G file from pool1 + pool2 at same time: 800mb/s + 800mb/s
so, it seems in this system, the total traffic that is able to transfer out is limited to 1.5~1.6Gbtye/s
with the default FreeBSD tuneable settings the result was worse. This test above was done after some tweaks on tuneable settings.
Is this a bottleneck with TrueNAS or a bottleneck of my existing hardware? How can I improve this?
Many Thanks