Hi.
I've install several sata HDD to test and use in my truenas and in the screen of the truenas appear several data.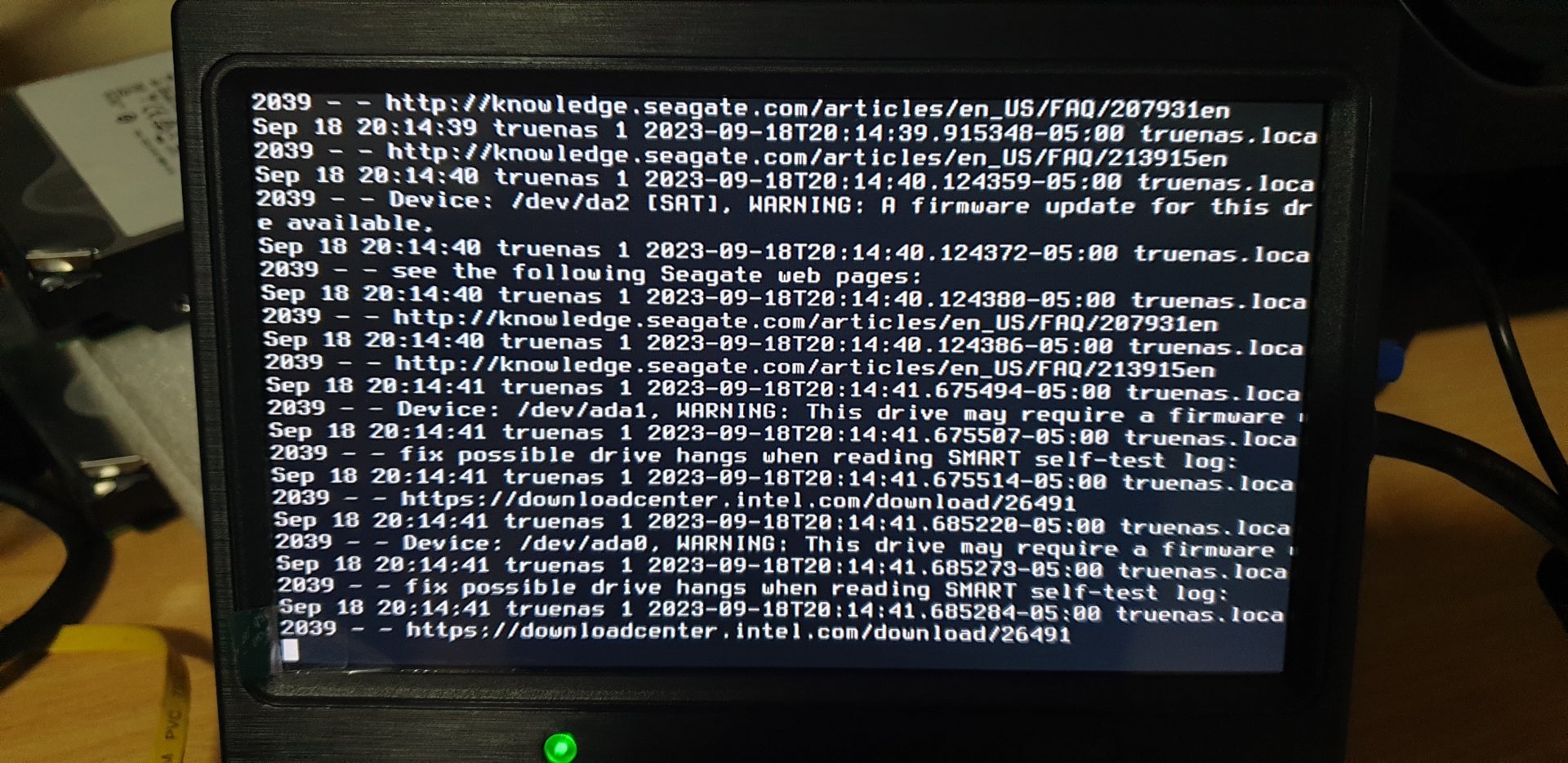 Is there a way to see this in the WebBroswer page of the truenas? The screen connected to my server is only 7" and is difficult to follow.
And a second question: It says that a FIRMWARE updatee is available for one HDD. I've never heared about updating a HDD firmaware. How is it done?