Joined

Apr 29, 2020
Messages

11
Hi,
I'm new on FreeNAS, and I need your help.
I recently add
this card
on my NAS, but after adding this card, I have this error on the console of the NAS.
Before added this card, I didn't have any problem.
But now I have this error message which is printed on the console every seconde: Interrupt storm detected on "irq264:"; throttling interrupt source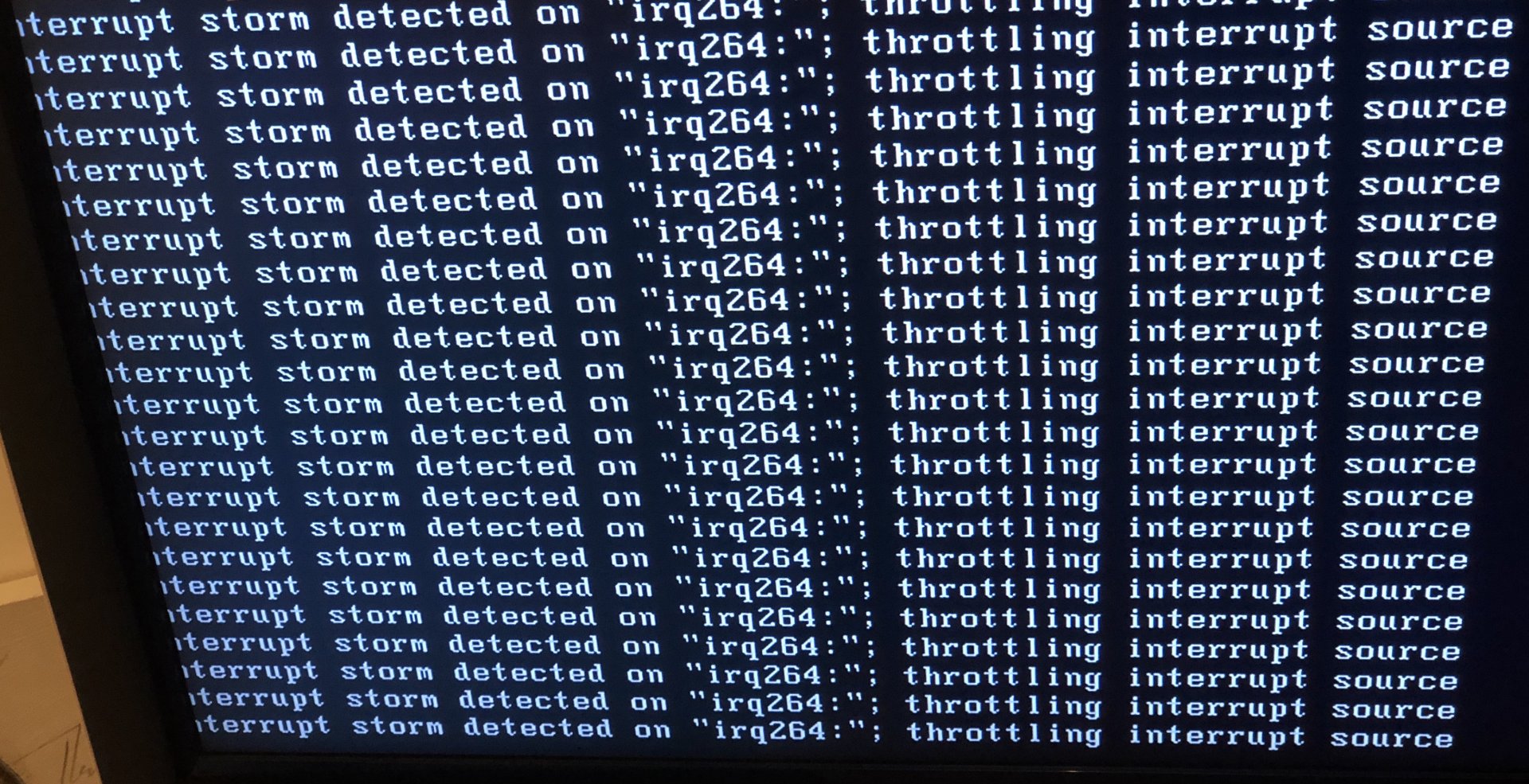 Motherboard: MSI H110M PRO-VD
https://fr.msi.com/Motherboard/H110M-PRO-VD/Specification
CPU: Intel® Core™ i5-7400
https://ark.intel.com/content/www/f...5-7400-processor-6m-cache-up-to-3-50-ghz.html
Thank you for your help.