Joined

May 22, 2016
Messages

1,747
Folks,
Yesterday I was receiving a warning on my ESXi that the defined OS for the FreeNAS 11.1 VM was incorrect (setup as FreeBSD 64bits).
Today the warning is gone.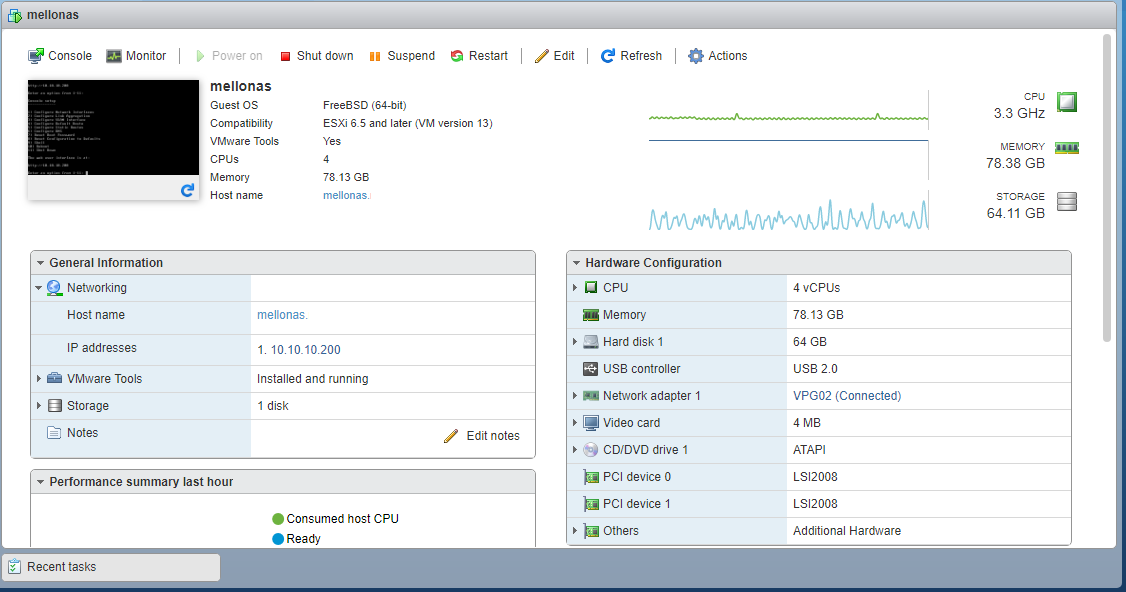 Did anyone notice that?
No updates on FreeNAS or ESXI were done, so I don't know how that warning disappeared. I was getting ready to install VMWare Tools as well, but it is installed, so assumed already available @ FreeNAS and activated when detected the ESXi environment?