Joined

Jan 14, 2021
Messages

1
I am attempting to get my TrueNAS server to join an AD that I have set up and I am running into some unexpected issues.
For background this server was previously joined to a different domain than the one I am trying to add it to now. I selected the option to "Leave Domain" from the Active Directory menu. After that, I rebooted and now I can't seem to join the new one. Specifically, there are no options for "Domain Account Name" or "Domain Account Password" under the domain credentials section like there were when I joined the old domain. For reference this is what I see.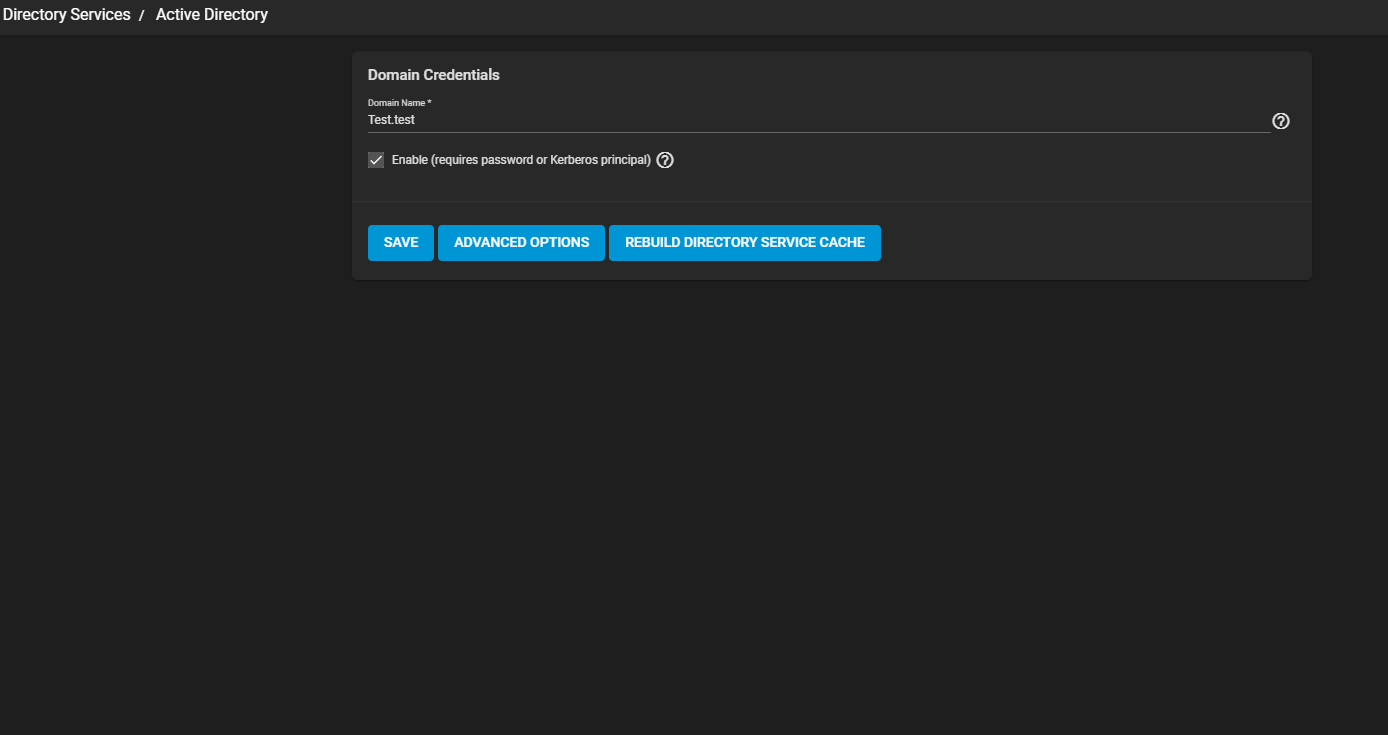 And this is what I should be seeing according to the guides I have looked at.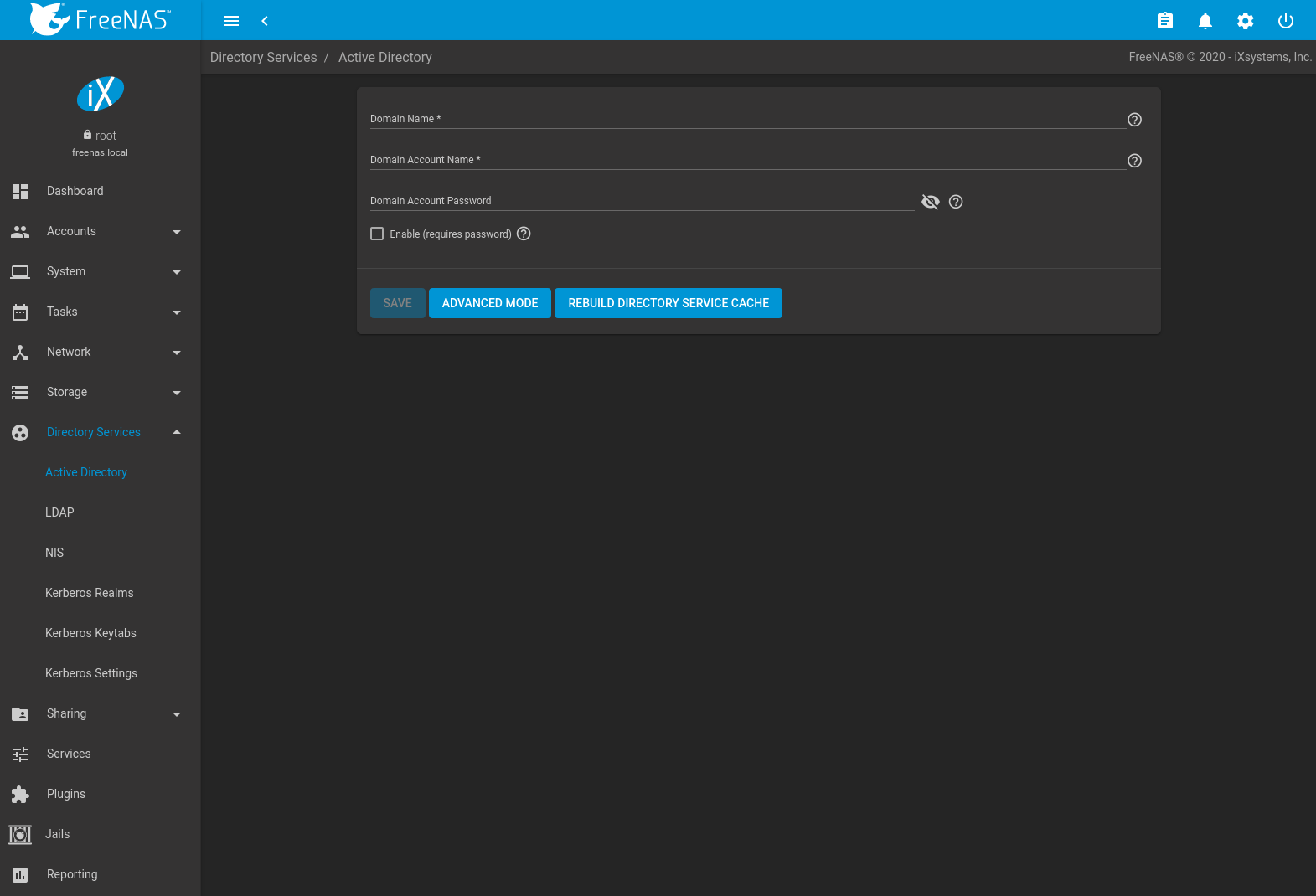 Any idea why those options no longer appear? Running TrueNAS-12.0