Joined

May 16, 2016
Messages

1,077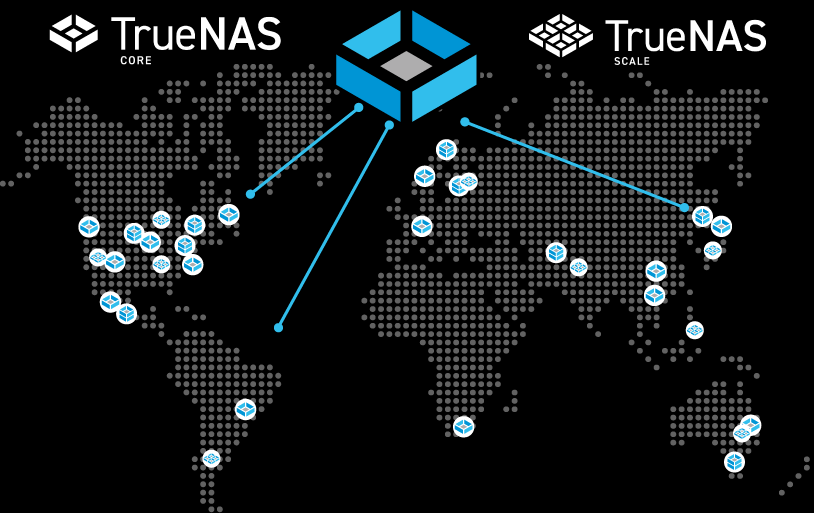 Releasing TrueNAS 13.0-U3 Featuring iX-Storj
Today TrueNAS 13.0-U2 is the default software used for all TrueNAS appliances, with more than 25% of TrueNAS users having updated to TrueNAS 13.
It is recommended
for all TrueNAS CORE and Enterprise users by virtue of its improved security and reliability characteristics compared to TrueNAS 12.0-U8 and previous versions.
TrueNAS 13.0-U3 builds on the maturity of the prior version with 30 bug fixes and security updates and is arguably the highest-quality release of TrueNAS. TrueNAS 13.0-U3 is available now and includes Enclosure Management integration for the 3rd generation R50, and offers iX-Storj as a new Cloud Sync provider.
Read Blog
iX-Storj Free Cloud Storage Contest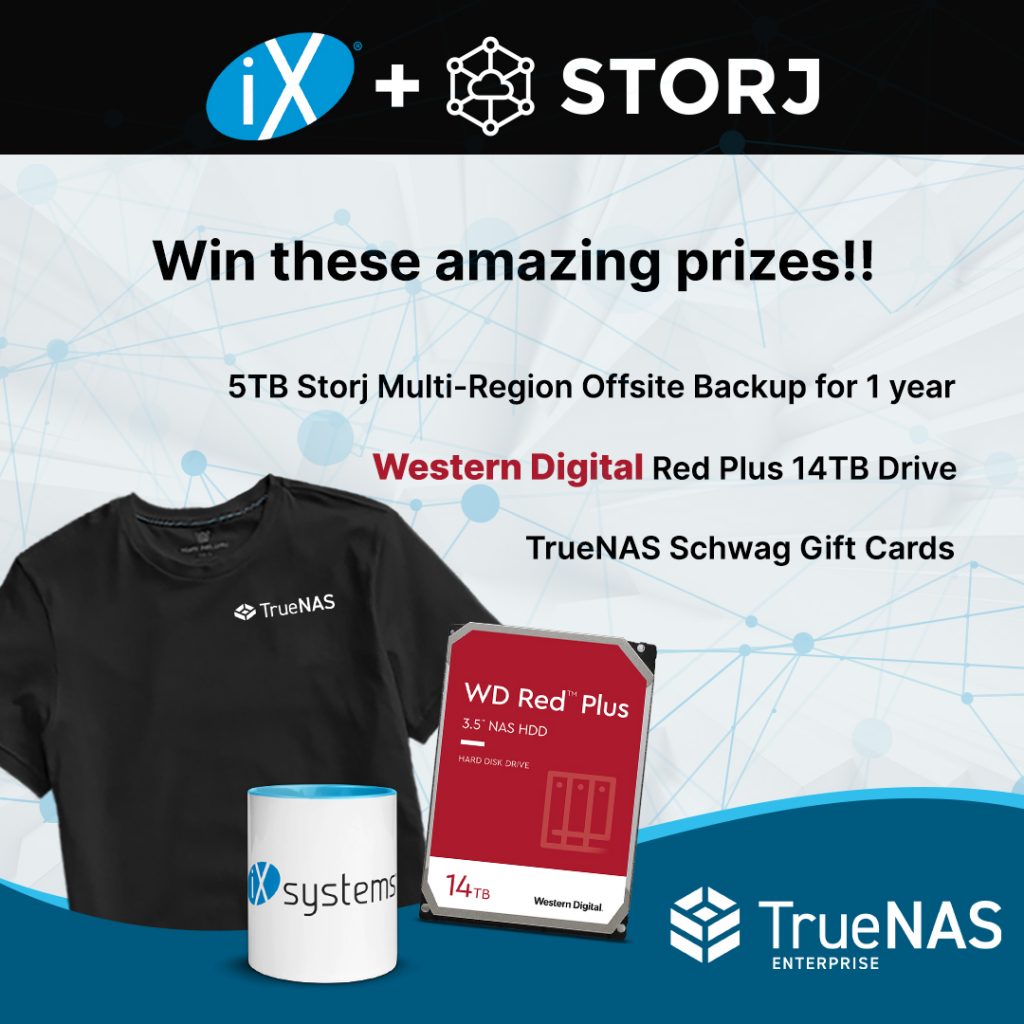 For our final contest in 2022, we thought it would be good going into 2023 to look at backup. Do you have a cloud backup of your most important data? With
iX-Storj
now available on all editions of TrueNAS, giving the 150GB of free multi-region cloud storage a try earns you entries to win more cloud storage and other prizes.
Sign up for a free account, store some data, and get 25 entries. With multiple choices for additional entries, multiple winners will receive prizes including 5TB of multi-region cloud storage for a year by Storj, 14TB WD Red Plus Drives, and more!
Enter Contest
Video: How to Configure a Storj Node on TrueNAS SCALE
If you have not yet signed up for a free iX-Storj account, click the link above and also get into the contest. TrueNAS CORE 13.0-U3 is available to use iX-Storj as a client. For those also interested in hosting Storj Nodes which is available in TrueNAS SCALE, this video steps through the configuration steps.
How to Configure a Storj Node on TrueNAS SCALE
Video: TrueNAS: How To Expand A ZFS Pool
Watch this video of Tom Lawrence as he takes viewers through creating and expanding a ZFS pool in TrueNAS.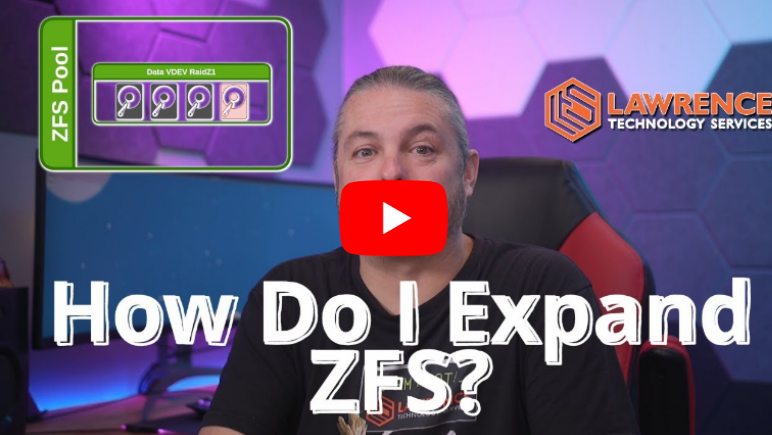 Watch Video
iX adds Docker Support to OpenZFS
TrueNAS SCALE Bluefin is adding the capability to natively support the Docker Overlay filesystem and its drivers, significantly improving the handling and scalability of systems running many Container instances.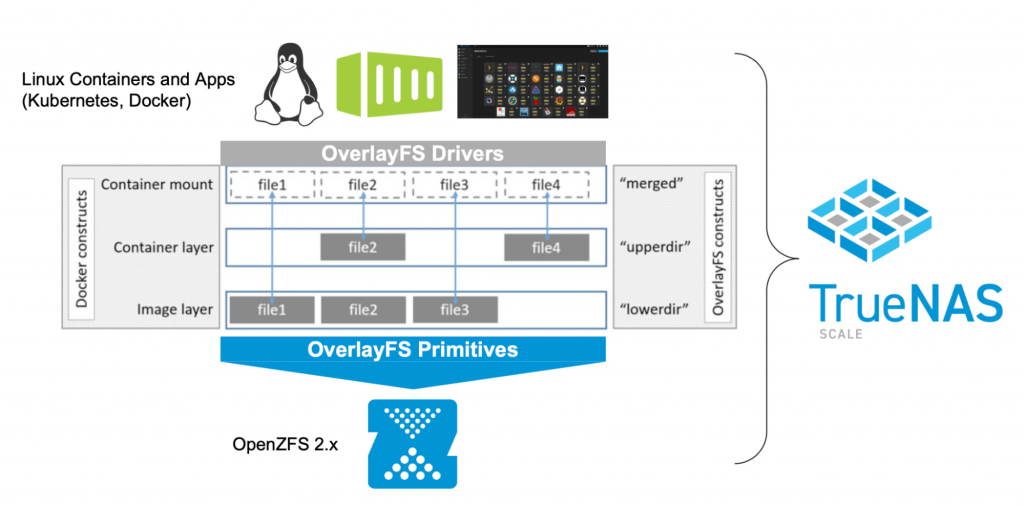 Read Blog
Tenth Annual OpenZFS Developer Summit
The OpenZFS Developer Summit is an annual event that hosts OpenZFS community members with the goal of fostering collaboration and innovation. This year, iX was a Gold sponsor and also provided staff resources in the planning and delivery of the event. If you missed it, you can still read our event recap, where we share video presentations, slide decks, and more.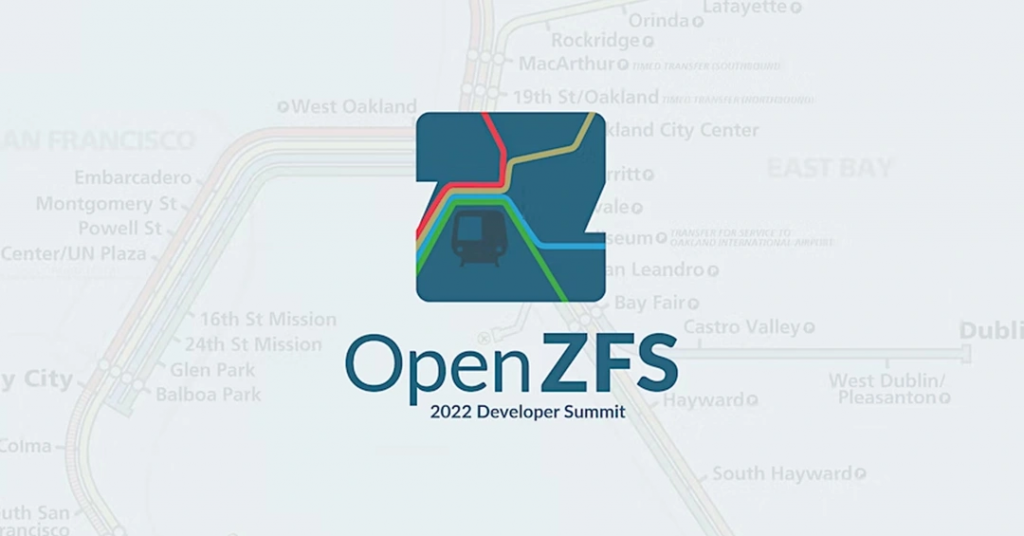 Read Blog
Exclusive Offer for TrueNAS Users & Customers: All-Flash R10 & R40

iX is offering a special promotion on two All-Flash R-Series models, the industry's lowest-priced All-Flash NAS with 100Gbe. Both models are great for analytics, video editing & rendering, or any high-performance workloads. Both are also excellent for future clustering with TrueNAS SCALE Bluefin.
22TB R10 All-Flash =
$9,900
and 120TB R40 All-Flash =
$33,000
Perfect for the end-of-year procurement, this exclusive offer is good through December 22, 2022, for TrueNAS customers and users.
Click for Offer
Tech Tip #117
Migrating from TrueNAS CORE to TrueNAS SCALE on a TrueNAS Mini can be done in the following ways:
To learn more about how to migrate from CORE to SCALE,
read our blog
.
Links of the Month
TrueNAS 13.0-U3 Increases Maturity and Includes iX-Storj Service
(TrueNAS)
iXsystems Opens Its TrueNAS Innovation Center
(Enterprise AI)
The post
TrueNAS 13.0-U3, iX-Storj Contest, and More!
appeared first on
iXsystems, Inc. - Enterprise Storage & Servers
.
Continue reading...