Joined

Oct 18, 2019
Messages

15
I got myself two X520s (one for freenas, other for PC) with 10G transceivers along with a 10G switch. Fiber is the only connection between these machines.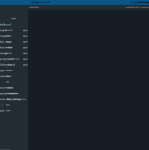 Freenas clearly has a driver, can talk with the SFP+ modules and is alive
enough
to assign it an IP and even start pushing some http through, but not much more. This is curious, as yesterday it worked better - it failed to load the dashboard but the main page was fine. The day before that it was even better, with very little signs of anything going wrong.
I only got up to 1.5G on iperf, which is disappointing. Curiously while doing iperf, the windows client was experiencing an interrupt storm. Stuttering audio, laggy mouse and 50% interrupt usage. That's with all offload features enabled and jumbo MTUs set on every device that had the option. However copper to PC caused no such behavior, suggesting that something is peculiar about how Freenas is accessing the LAN.
I know Intel X520 should be supported fine, so I'm wondering what kind of signs I should be looking for.