Wondering what the messages regarding ARP movements are in your logs?
Code:
arp: 192.168.1.14 moved from 00:11:22:33:44:55 to 00:11:22:33:44:66 on igb0
Well, it's nothing terribly important. It's for the Apple protocol used for auto discovery. You can disable the messages in your logs by creating the following
tunable
.
Go to System > Tunables > Add Tunable
Variable:
net.link.ether.inet.log_arp_movements
Value:
0
Type:
Sysctl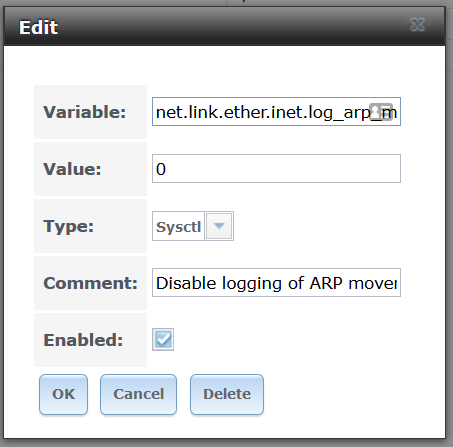 And that's it! No more ARP movement messages.