Joined

Dec 9, 2015
Messages

21
This is as much for my curiosity as anything, as I'm trying to improve my understanding of FreeNAS performance tuning. It's been a LONG time since I've been involved in Unix performance tuning, and I'm sure I'm missing something simple. Maybe this exercise can help others.
I'm replicating about 7TB of data from my production pool to a staging/temporary pool on a separate server. I'm going to rebuild my production pool & disks, so I need a place temporarily to store the data. Both servers are connected to the same unmanaged gigabit switch. I would have expected to max-out my network connection, but it appears to be limited (unless I'm misreading)
Sending Machine: Dell T310 - 5x6TB Disks - RaidZ2 -32GB RAM -
QLogic NetXtreme II BCM5716 1000Base-T Onboard Network Chipset
An older server I had around. Should be fine for normal use for 1-2 Plex users and 4-5 file sharing users. Should be idle outside of the replication task,
​
Receiving/Staging Machine: Dell T110 - 5x2TB Disks - RaidZ1 - 8GB Ram -
QLogic NetXtreme II BCM5716 1000Base-T Network Chipset
Yes, I know, RaidZ1 = Bad. 8GB = Bad. The data should reside on this server for a day or two max while I rebuild the primary. I also ran the full hard-drive burn-in scripts on the drives before I started. Should be idle outside of the replication tasks.​
Here's the data as I see it:
===============
System Info Sender:
Old CPU, not the fastest - 4 Virtual CPUs.​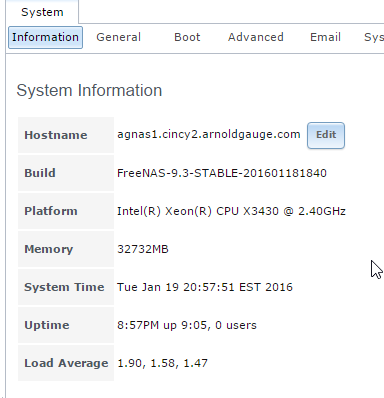 System Info Receiver:
Old CPU, faster but still old - 4 Virtual CPUs​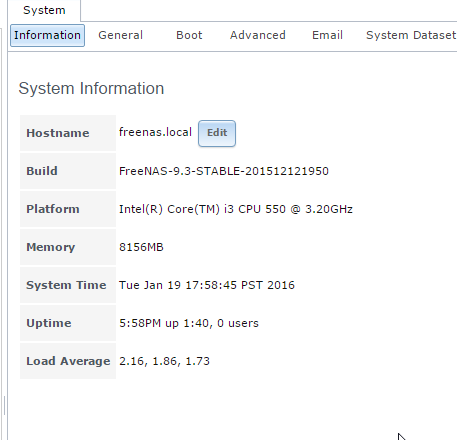 CPU Sender:
2/3s idle. Is something single-threaded and clock-speed bound?​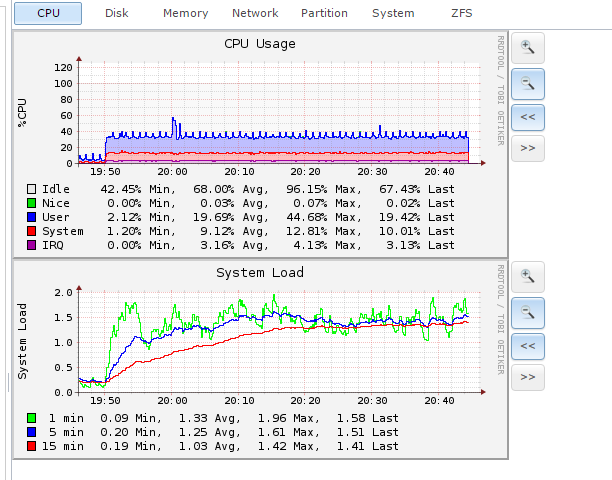 CPU Receiver
Also 2/3s idle. Something single-threaded?​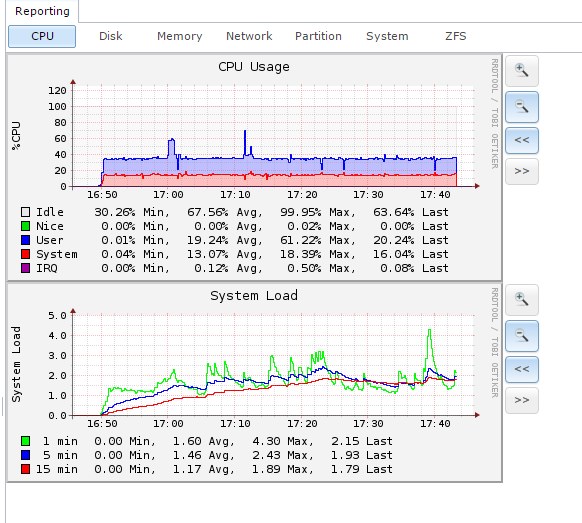 Network Sender:
Almost exactly 400Mb/s
​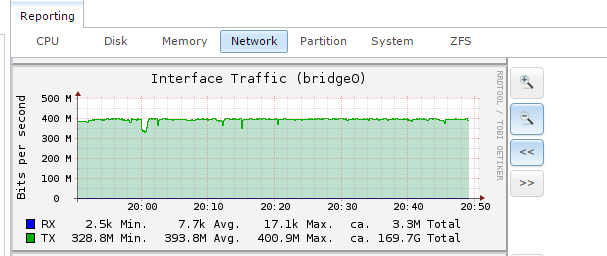 Network Receiver
Ditto
​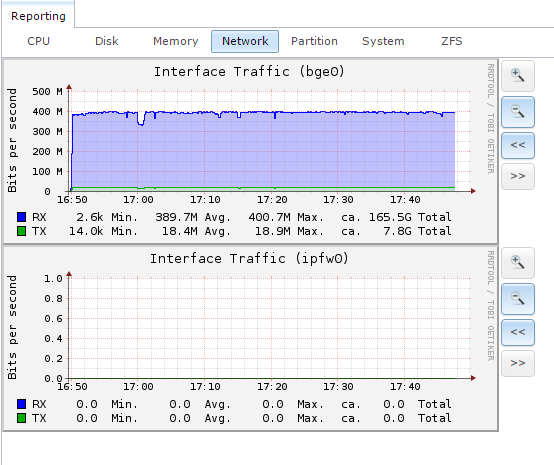 Disks Sender:
No frame of reference if this is fast or slow. Drives are White-Label WD-Reds.​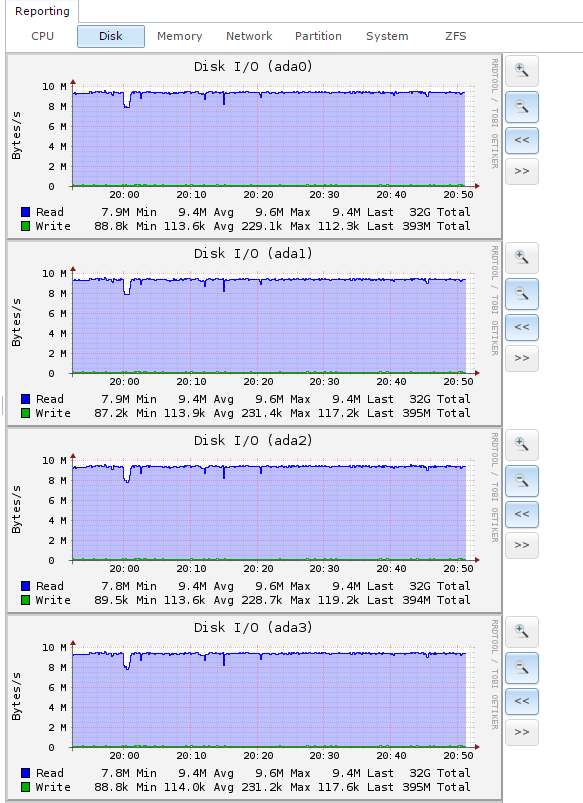 Disks Receiver:
Drives are 2-4 years old mixed. Seagate and WD Greens mostly.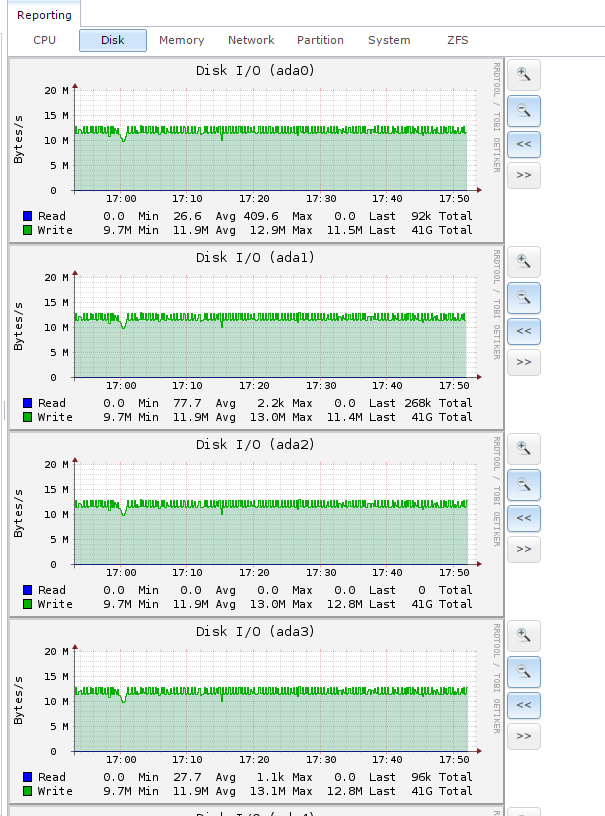 Top Sender: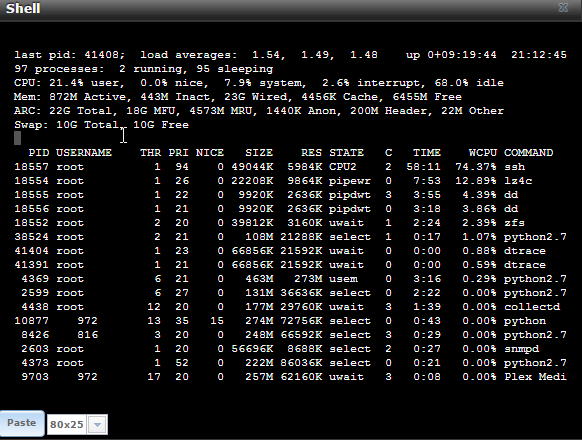 Top Receiver:
SSH Using all the CPU