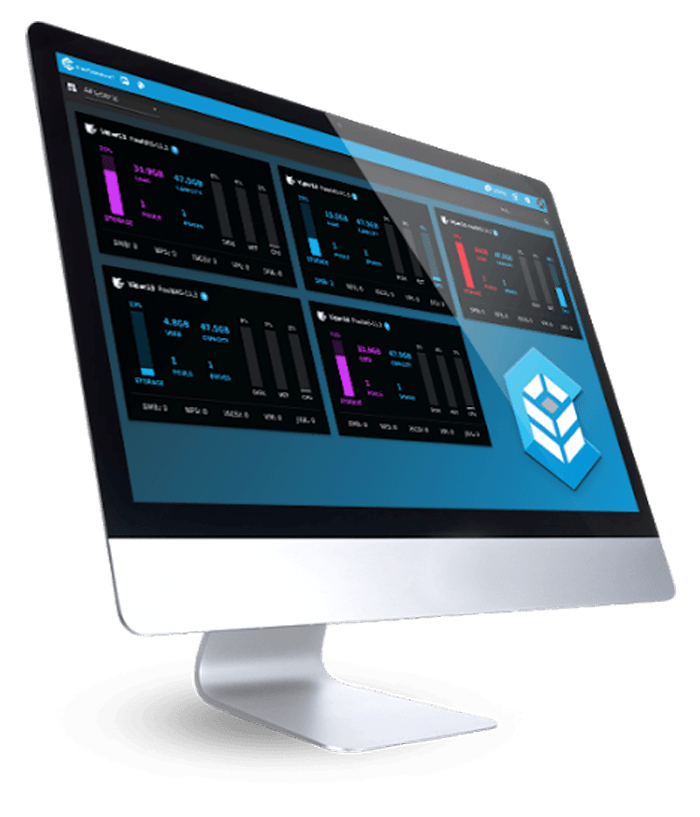 For a limited time, get a complimentary TrueCommand license with new TrueNAS Enterprise systems
TrueCommand is an invaluable tool that allows you to manage all of your TrueNAS systems from a single dashboard. Real-time data collection and analysis saves time and effort. Rapid fault management tools automatically identify issues and predictive analysis automatically maximizes uptime based on past usage data.
TrueCommand (Cloud or docker versions) will be included at no extra cost for the entire duration of the new TrueNAS Gold or Silver support agreements.
Single pane of glass dashboard management
Real-time data collection
Custom alerts and reports
Rapid fault management and diagnosis
Predictive analytics to maximize uptime
Enterprise security with access control and auditing
Manage systems locally or from the cloud
Save up to $20/drive